The mysterious "Gay Girl in Damascus," who had been kidnapped, was recently revealed to be a hoax – not just a deception. The case has also been a great disappointment for blog readers and followers. It turned out that the blog was not written by a gay girl in Damascus, but a 40-year-old American man, who is currently on vacation with his wife in Turkey. The pictures used on the web page belonged to a woman in London, who had nothing to do with the blog at all. The news comes as a shock to the many who campaigned for Amina since ...
Read Full Post
The news about the IMF chief/possible French presidential contender Dominique Strauss-Kahn being arrested and charged with an alleged sexual assault, including an attempted rape of a hotel maid, has been a cause for shock worldwide. The New York Police Department (NYPD), on the complaint of a hotel maid, responded quickly and a high-profile personality like the IMF chief was removed from an Air France plane minutes before it was to take off for Paris. Now, United States (US) courts will decide the fate of Kahn according to American law. While I understand that you cannot compare apples and oranges, when I ...
Read Full Post
We should appreciate the Lahore High Court's (LHC) decision in President Asif Ali Zardari's dual office case. And, we should hope that the president accepts LHC's verdict, if he aims to end national conflicts and boost public confidence in the political leadership of the country. LHC ordered to restrict President  Zardari from conducting political activities at the Presidency.  The four-member bench headed by the LHC Chief Justice Ijaz Ahmed Chaudhry mentioned in its 35-page decision that a president should be neutral. The verdict further declared that the presidency could not be used for political activities. Our political leaders need to understand that democracy ...
Read Full Post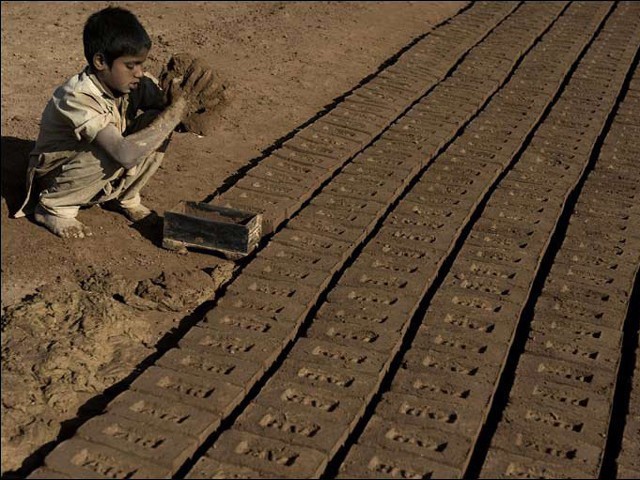 Many of my friends don't know this but I worked as a manual labourer in my early teenage years. I used to work several hours a day for just Rs20.  There weren't any weekly off days nor were there any extra benefits. If you got sick or were unable to come to work for some reason you couldn't imagine getting paid those days. In fact, you would end up spending money on a visit to the doctor just so you could get back to your life of servitude. I can only describe those working hours as restless, endless stress. Sometimes, it would be so hard that ...
Read Full Post
As a child, I attended the Baisakhi fair many times. The sound of the beat of the  huge dhol echo in my memory. I can picture the ancient 'well of death'. Visions of  the bright circus and toy shops come flooding back to me. I can almost taste the unique sweetness of the jalaibis, and the spicy taste of pakoras. Last year I visited the fair after all these years and relived childhood memories. Looking back,  I am amazed at the scale of the three-day festival marking the harvest time of the rabi (winter) crops. It is celebrated as a harvest festival by the large farming community in ...
Read Full Post