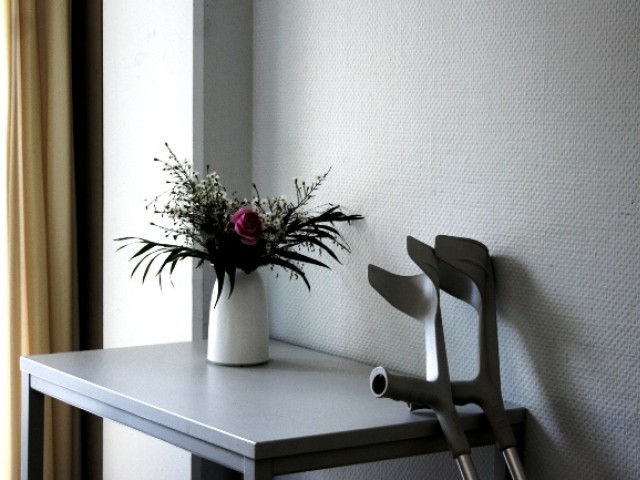 I was at work when my sister broke the news that my aunt had been diagnosed with lung cancer. This news left my entire family in shock. We decided to meet immediately to fast and pray together for her health. That day, we felt the amazing grace of God and His presence in our lives as each and every member of the family bowed down in prayer for my aunt. As the days passed, I visited her regularly and talked to her for hours. These frequent visits have brought us closer and I now realise that I had never given her ...
Read Full Post
In the late 1700s, when children worked the entire week and could not attend schools, Robert Raikes initiated the Sunday school movement in England so that education could be provided to them on their day-off. Youngsters were taught how to read and write, along with being provided basic knowledge of the Bible. This movement turned out to be the precursor for a national system of education in England. This practice continues in almost all churches of Pakistan today, with the Sunday school being the place where Christian children get their basic religious education. The church committee appoints the coordinator and superintendent ...
Read Full Post
Every Sunday I see a police van parked outside the church's main gate. On special events, the authorities have to ensure the security guards are vigilant before we begin the mass. The scouts take care of the vehicles outside (although once my hand bag and other valuables were stolen from my car while we were praying at the church). At the entrance, a metal detector is installed and every person is subjected to frisking and manual checking in case of suspicion. We have to finish the mass early so we can reach home safely, avoiding any kinds of mishaps. Churches ...
Read Full Post
This year, Lent began on March 9 for Christians. Lent is a period of fasting leading up to the feast of Easter, recalling Jesus' 40 day fast in the wilderness, where he had to struggle with hunger, thirst and the temptations of the devil. In Catholic churches, ashes in the shape of the Cross are applied on the foreheads of all Christians. It is a symbol that we are from "dust and to dust you shall return" (Genesis 3:19). It reminds us that God created everything and no one has superiority over Him. Through these 40 days of lent, Christians should give up ...
Read Full Post