First things first, Komal Rizvi did a very good job in the face of unreasonably nasty opposition and judgment. I think the problem stems from the fact that people simply don't like Komal's pop persona and are quick to dismiss her as some hand-gesturing drama queen with little vocal talent. It's a pity because it hides the fact that she's a very talented singer who demonstrated amazing control over pitch and variation. Together with Akhtar Chanaal, she brought a genuine element of fun to the sometimes sombre Coke Studio sessions. Their take on "Daana Pah Daana" was fresh, upbeat and ...
Read Full Post
Last summer, the nation's hopes and dreams were obliterated in a cataclysmic event that shook the very foundations of what it meant to be Pakistani. There were cries and screams of outrage as people took to the streets with their pick-axes and Facebook comments, desperately trying to cope with the crippling grief that, gasp! "Coke Studio 2 was so much better than Coke Studio 3." The predicted mass suicides were averted only through the joyous brandishing of Arif Lohar's magic chimta. I think one of the good things to come out of the massive overreaction from last year has been the lack ...
Read Full Post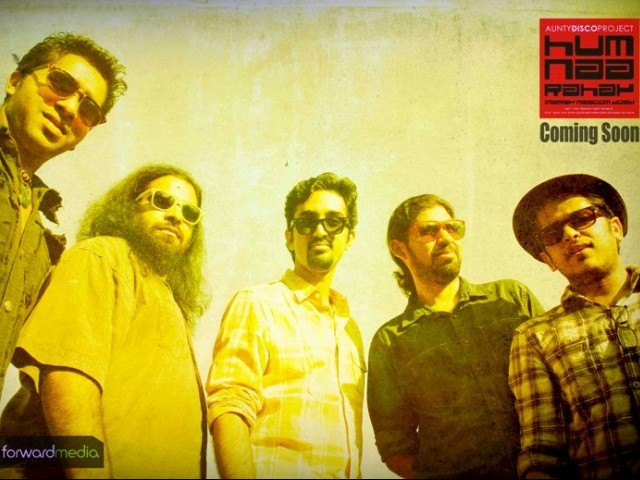 Aunty Disco Project is breaking up. We've been sitting on this decision for a long time. Now's the time to tell you guys. Here's our official statement. To all our fans and friends, It is with a heavy heart that we're announcing our decision to end Aunty Disco Project. We are in no way breaking up because of personal animosities or differences. We will always be family to each other. We're breaking up because the demands of real life were too difficult to ignore and because of our duty to fulfill individual personal and family commitments. ...
Read Full Post
The crazy woman is one of nature's most devastating forces. Most guys spend their time rationalising the behaviour of the crazy woman they are dating because they just assume "she's difficult" or  "opinionated" or  has an "adorable tendency to be a raging cow." Crazy women are never, ever crazy to begin with. They are also almost always hot. In my vast experience, I observed both the behaviour of crazy women and listened to the advice of normal women. Here are ten surefire signs to spot and avoid a crazy woman. In isolation, any one of these points may be harmless or insignificant. But ...
Read Full Post