The crowd is overwhelmingly boisterous and the air is strikingly charged with emotions — it is conspicuously unnerving. I've played in Mohali and Pakistan should expect nothing less in their semi-final against India. Pakistan will stand before thousands in the stadium, with over millions watching their every move on television. Cricket, in this case, transcends physical fitness, on-field performances and statistics. It becomes a game of mental robustness. Pakistan have defeated the strong teams and the weaker ones, they have performed well with the bat and the ball, and we witnessed outstanding effort in the field in their quarter-final. So the ...
Read Full Post
Pakistan will face a formidable opponent today – an opponent who have not lost a World Cup match since the 1999 edition. That statistic says a lot about Australia, and exogenously implies a mammoth task ahead of Pakistan. If Pakistan are to make their mark in this World Cup they must understand that the performances are not generated by waiting for the players to hit form. Performances are generated by utilising your current resources optimally – knowing when to pick who and letting go of players when the time arises. Unfortunately for Pakistan supporters and the team itself, and fortunately ...
Read Full Post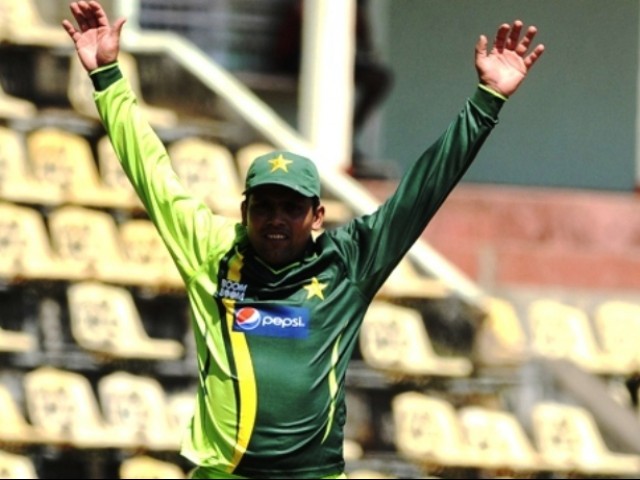 There is a famous saying in cricket: 'catches win matches'. Pakistan's last Group A match against New Zealand is a perfect testament to this rightly so famous saying. Kamran Akmal's disappointing show behind the wicket cost Pakistan a wave of success in cricket's most extravagant event — gifting New Zealand an emphatic victory through Ross Taylor's heroics. Kamran's deteriorating ability to carry out his duties seems to be a source of major concern. Having said that, Pakistan need to reassess their reaction to the faltering wicket-keeper's promising talent. While Kamran sat on the training benches from afar and watched his brother Umar ...
Read Full Post
It was a pleasant sight to watch Shahid Afridi use his experience against Kenya. Pakistan had set a daunting target and he opted to bowl with an attacking field and returned with a record performance, an epitome of the captain leading from the front. Abdul Rehman, however, went for a defensive field and mainly bowled a flat trajectory. This was quite surprising given a spinning pitch with the minnows facing a huge target. He should've bowled with a positive frame of mind, taking wickets with added close-in fielders. That would've given him a few scalps too and provided him with added confidence ...
Read Full Post
With such a low total to defend, Pakistan captain Shahid Afridi led from the front again and as it ended, Pakistan were home with a bit to spare despite facing a lot of anxious moments on the field. Afridi bowled very intelligently, keeping in view the inexperienced Canadian batting line-up. Mostly, he kept a good line and bowled to a good length, on and about the off stump with clever use of googlies and flippers. A lot of Canadians lost their wickets while going for the cut shot. There are very few right-arm leg-spinners in this World Cup but almost all of ...
Read Full Post
The sub-continent pitches have always been spin friendly and that's one of the reasons why India, Pakistan and Sri Lanka have always produced great spinners. In the last World Cup held in these countries (1996), slow bowlers took the most wickets for all the four semi-finalists (joint, in case of Australia). Look at the line-ups of two sub-continental favourites, India and Sri Lanka. Both have selected three specialist spinners in their World Cup side. In addition, they have really useful part-timers. All of Pakistan's pool games are in Sri Lanka. The spin provided by the pitch should be present but at ...
Read Full Post