Dear Miss Informed, As most university girls do, I too fell in love with my professor. However, I later got to know that he had already had an affair with one of my classmates. So extremely furious was I that I actually mailed this information anonymously to my university friends just to give him a bad name. Moreover, I even started calling him from another number just like in the movie Body Guard (freaky, I know). In the later months, however, he fell in love with me, and I too, again began to like him. He was totally different than what I made him ...
Read Full Post
Dear Miss Informed, I am a shopaholic. I can't stop myself from buying things regardless of whether I need them or not.  Even if it is a good day, and I am not blue, I just have to get out of my house and buy something, be it shampoo or a handbag. My condition is so severe that my arms ache when I'm not holding shopping bags. If the malls are closed, I press my nose to shop windows and try to smell the clothes I would have bought if I could get in. My fingers itch, and I feel the irrepressible urge to ...
Read Full Post
Dear Miss Informed, Help me understand why my boyfriend has time for work at his father's clinic, his cousin's wedding, his own side business and to pick his mom from Nano's place and  to drop his brother to school – but no space for me in his life? He doesn't have time to call or even text. Just a brief 'good morning' and "Baby, I am so tired, let's sleep. Goodnight" Miss Informed, I know he loves me but why do I always have to be the one to understand his problems? Sometimes I wish he would spoil me, pamper me and do cheesy ...
Read Full Post
Hi, It has been four months since my ex-fiance and I broke up but I can't get over her. We had a good relationship and to be honest, the break-up was more from her side than mine. Anyway, it's been over four months now and I have had no contact with the girl, though I miss her dearly from time to time. There are things that remind me of her. At times, I wonder what she is doing, what she must be thinking, whether she is missing me too. I understand this is normal, and that time is the best healer. There ...
Read Full Post
Dear Miss Informed, Help! I am in love with a girl who doesn't like me. We have been friends for four years and used to talk every day. She even knew that I loved her but she never liked me. However, recently she stopped talking to me because my Facebook account got hacked and the hacker tagged her in a relationship with me on my status. After this incident, she openly insulted me online and said that she always hated me and would never talk to me again. I love everything about her, and miss the good times I had with ...
Read Full Post
Dear Miss Informed, I am a 20-year-old girl and no matter how hard I try, I can't get over my ex-boyfriend. We dated for three months but he lived in another city for about 70 per cent of our relationship. Initially, things between us were delightful, as all new relationships are, but slowly he started to cut me off. Then, he dumped me. It has been six months since this happened; I have mourned, grieved, been called a fool for falling for him so hard after just a few months and heard many bitter things from my friends. But I ...
Read Full Post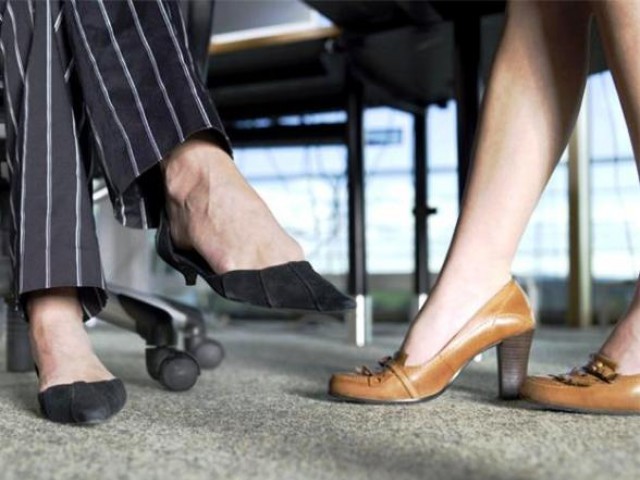 Dear Miss Informed, I have been working at an advertising agency for six months. They pay well and my colleagues are more or less cheerful, but I've been feeling unhappy lately. The reason for this is that my boss is a slave driver. She makes me work much later than I am expected to and never appreciates anything I do. She takes out her personal frustrations on me, sends out emotional e-mails and never seems to be happy with anything I do. Sometimes, I think she just does it because she's jealous of me; I'm better looking, younger and have more ...
Read Full Post
Dear Miss Informed, I am desperately in love with a guy who is not aware of my feelings for him. He is a divorcee with two kids who don't live with him. Rumour has it that he is not willing to re-marry, but I don't know how true this is. For the past year and a half, I have been weighing the pros and cons about what life would be like with him – since marrying him means the children come along too. But I am okay with this. He is the man I want to spend ...
Read Full Post
Dear Miss Informed, I am in love with my best friend Shanze. We've known each other for five years and are so close that we can talk about everything. I have never been able to tell her how I feel about her. She is smart, funny and can kick my butt at Fifa when we play Playstation. I've done some crazy things for her: she's painted my nails and even put a mud masque on my face once. I even love her flaws, like the fact that she hates cheese and fried food. I know she is the girl of my dreams. ...
Read Full Post
Dear Miss Informed, I have a serious issue. I am a working woman. I go to work bright and early at 8am and don't come back before 7:30 in the evening. For this reason, I find that I never have time to visit the salon; this means bushy eyebrows, chipped nails, frizzy hair and a pubescent moustache.  By the time I'm done from work, every single beauty parlour in the city has closed for the day, which means that I look "handsome" till Sunday (my day off) to go and get de-haired and look pretty. I don't mean to sound like a ...
Read Full Post