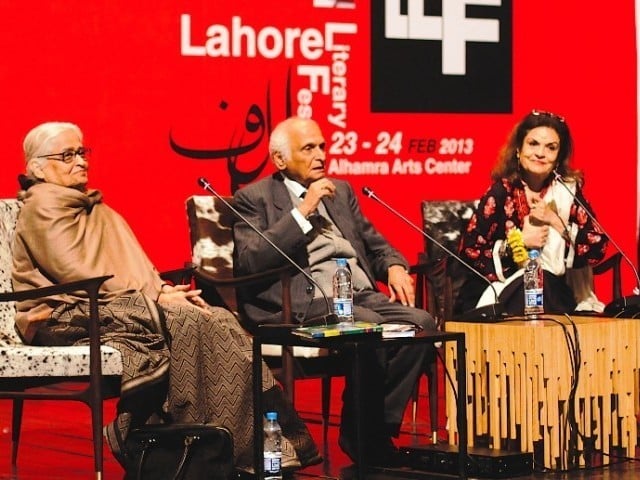 As I was taking my place in the audience at the first Lahore Literary Festival, all eager and ready to report for this paper, my gaze took in around 50 or so young people milling about. It was 9:30am on the morning of February 23 and there they all were, dressed up in their fashionable best, to hear that leftist Tariq Ali speak about all things revolutionary. And there I was, thinking it was mandatory for all young people to stay in bed past midday at the weekend. This is not to say that the Festival was without groupies. Much ...
Read Full Post
A friend spoke with me recently about a dilemma. His brother had gotten in touch and asked for a favour, or rather, had given him a directive. Do this or else… The issue was that my friend's nephew will soon be sitting the Intermediate exams. My friend's brother wanted my friend to pull some strings and speak to the teacher who would be taking his viva in the sciences to allow his son to be evaluated 'fairly'. Apparently, this is the 'only' way to get better marks. According to my friend's brother, regardless of their answers most students are given mediocre ...
Read Full Post
Recently while in the US I had an unusual exchange with someone.  I was in a meeting with a financial analyst, Eric, and in the middle of a conversation about tax returns and the IRS he paused and said: "So, the kids in Pakistan are like the kids here, right?" I was taken aback.  I didn't quite know what to make of his comment/question. I asked him to elaborate.  He hesitated and said: "I mean kids are kids everywhere, right?" I told him that the Pakistani youth came in all shapes, sizes, political affiliations and bad musical tastes. He mulled that over ...
Read Full Post
Veena Malik's appearance on Bigg Boss 4 and her current interview on Express News has been the subject of many a cushy drawing room debate.  Liberals everywhere are incensed by the mufti sahab who did not even watch Bigg Boss and yet was quick to pass judgement on Malik. Fair enough.  Malik's supporters have rushed to Facebook to give her a big thumbs up and cheer their 'hero' on.  Veena takes on mullah and wins, they scream. Now we all know that this was pretty much a setup. Kamran Shahid pitched Malik against a mufti and then called Ashmit Patel who made some ...
Read Full Post