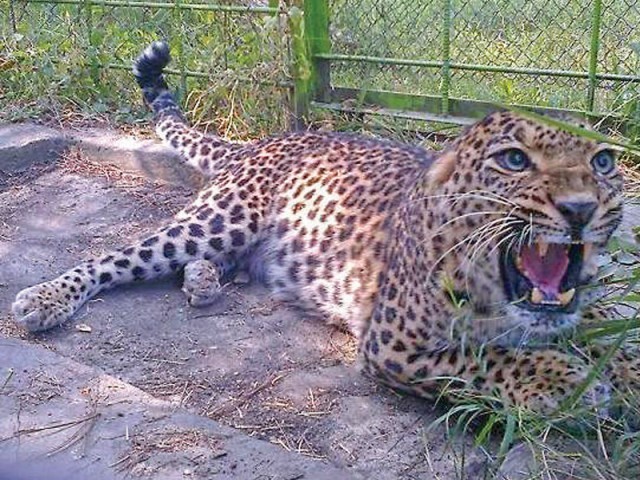 Chaos echoed in the hills of Nathiagali when a number of men, dressed inappropriately in shalwar kameez and slippers, were spotted resting steel cages on their shoulders, while some tripped and others balanced. As they hiked through the hills, turning heads, a number of bystanders, including women and children, just tagged along in excitement. What was thrilling the crowd and making me sad was that a beautiful animal that could have been roaming in the wild was caged up. Drowsily resting its head on a piece of raw meat and occasionally moving its tail was a brown leopard. Entrapped in a ...
Read Full Post
Quite easily, one of the most embarrassing moments of my life was when a group of friends decided to have dinner and I was singled out at a checkpost on our way there. Here is why. The Diplomatic Enclave in Islamabad is a world of its own. All foreigners housed there are holed up behind the high walls of the enclave, bordered with barbed wires and cement barricades every five steps. It is an area where an average Pakistani cannot enter without permission, invitation or even registration on a list through a foreign reference at the main gate. So when my group ...
Read Full Post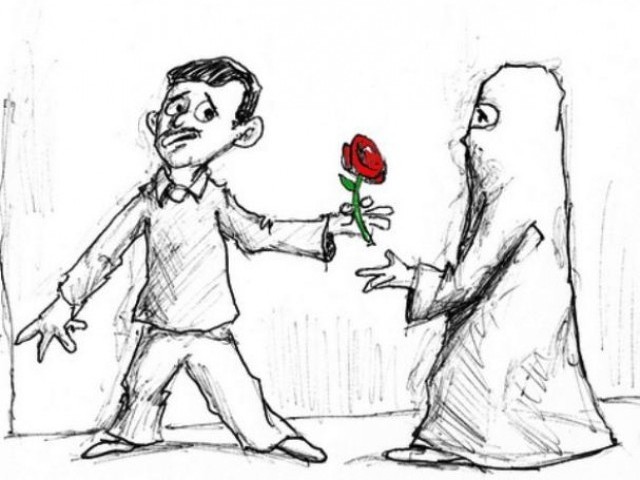 As we see the colour red infest the country, we all know that February 14 is a date which has gained massive popularity amongst the masses of Pakistan. But the question remains how and why has Valentine's Day become so important for our awaam? While some define it as a 'day for lovers', others say 'it's a day to 'hate' those celebrating it'. The trend of girls and guys throwing leaflets in colleges and in car parking against valentines with messages such as 'this day is for non-Muslims, you will commit a sin if you celebrate this day, if you believe in ...
Read Full Post
While I was watching the news the other night, a newscaster said, "Stay tuned, we'll be right back after a short commercial break," making me immediately think, "Oh god! Not again." The musical rollercoaster of advertisements began – a five minute ride that I seriously did not enjoy. What I learnt in my O-level commerce class was that there are three categories of advertisements – 'reminder advertisement' that reminds consumers of the products available in the market; 'informative advertisement' that keeps the consumer informed and 'persuasive advertisement' which persuades consumers through various techniques to buy the product. And these apply ...
Read Full Post