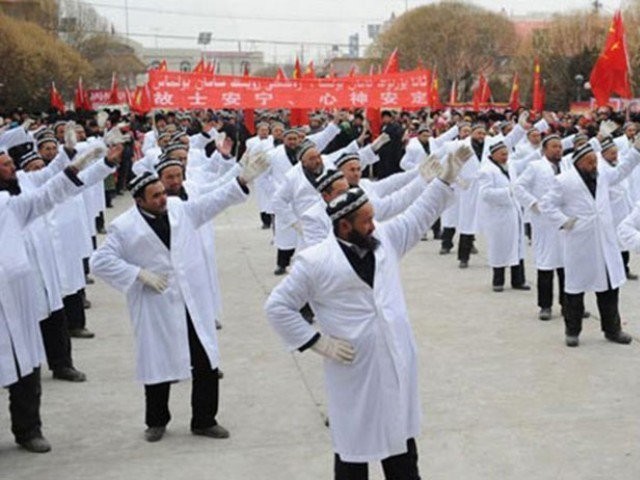 Since childhood, we have grown up listening, reading and watching the tales of Pak-China friendship. We were told that Pak-China friendship is 'sweeter than the sweetest honey', higher than the Himalayas and deeper than the seas. We were continuously reminded that Israel, USA and India are enemies of Pakistan, Islam and Muslims and they would take any step to extinguish Muslims from the face of earth. Our curriculum, television channels, newspapers and mullahs propagated the same at every occasion. Every other day, we witness rallies and protests condemning these countries for their treatment of Muslims. If an Indian, US or Israeli somehow slaps a ...
Read Full Post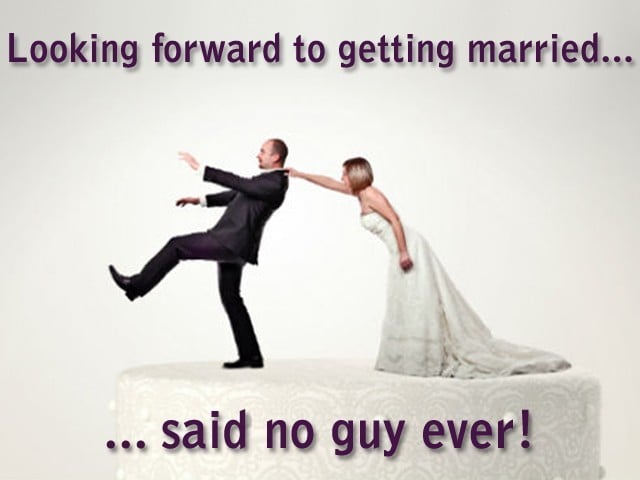 If you live in Pakistan, have completed your studies and gotten a job, then you may be one of those victims who are constantly pinched with that one hot question day and night, "When are you getting married?" Everyone wants to know the answer to this million dollar question, whether it's your parents, siblings, grandparents or relatives. It looks as if everyone's happiness depends on your marriage. Your 100-year-old granny will advise you, "Beta, jaldi se shaadi kar lo take main apni zindagi main tumhare sar pe sehra saja dekh sakun." (Son, get married quickly so that I can see you getting married while ...
Read Full Post
"Tip tip karta main kamray main ata hun, ayenge mehman tip de jayeinge." (I enter the room repeating my 'tip tip' chorus; the guests will show up and tip me before leaving.) I still cannot forget this eminent dialogue from Guest House, an old PTV drama from the 90s. The waiter and staff in the drama used to get tips from guests upon serving them. They did not consider it their prerogative to get the tip; it was requested and only given when the guest felt gratified with the work of the staff. The staff, however, would never get annoyed when gratuity was not given. This phenomenon was being ...
Read Full Post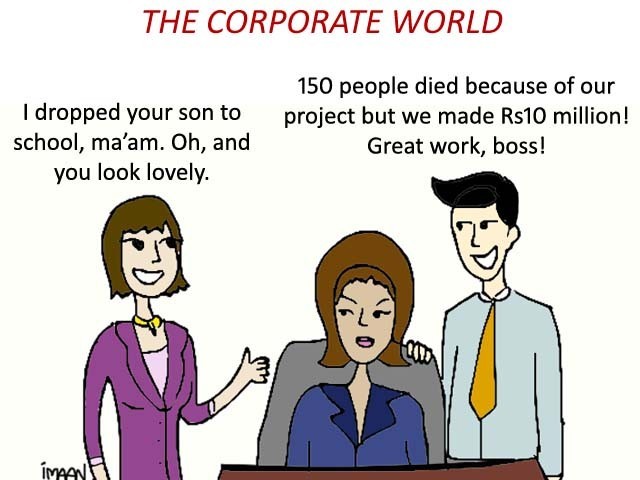 To become a part of the corporate world had always been my dream, and ever since my graduation, it had become my vision to enter this grand realm and use my knowledge to cater to its needs. However, it did not take me long to understand that my vision was better as a dream than as a reality, and these are the reasons why. As planned, a month after my graduation, I joined a renowned multinational to kick-start my career. Everything was looking glorious to me, as if it could not possibly get any better than this – the office, the environment, ...
Read Full Post
I am an honest policeman disgruntled by the stigma attached to my profession. So, in order to let everyone see what my life is like, I have decided to pen down what a month in my shoes looks like. Despite performing my duties without taking any bribes, I fear I am still labelled a "chillar", "thief", "dishonest" and "corrupt". There is no doubt that there are many people in my profession who may deserve those labels, but stereotyping everyone as the same isn't an honest act either. I grew up like any other ordinary child with few facilities and festivities – ...
Read Full Post
Our Interior Minister Rehman Malik has been awarded a PhD degree for his remarkable efforts in bringing peace to the country, specifically to Karachi. He now joins the ranks of 5,300 PhD scholars in Pakistan and sits amongt the top rung of the educated population. Sindh Governor, Dr Ishratul Ebad Khan, who is also the Chancellor of the University of Karachi, conferred the degree on Senator Abdul Rehman Malik in a special convocation held at the Governor House.  The degree was awarded by the syndicate of Karachi University who justified this award with the words: "(for providing) matchless services to the country in the war ...
Read Full Post