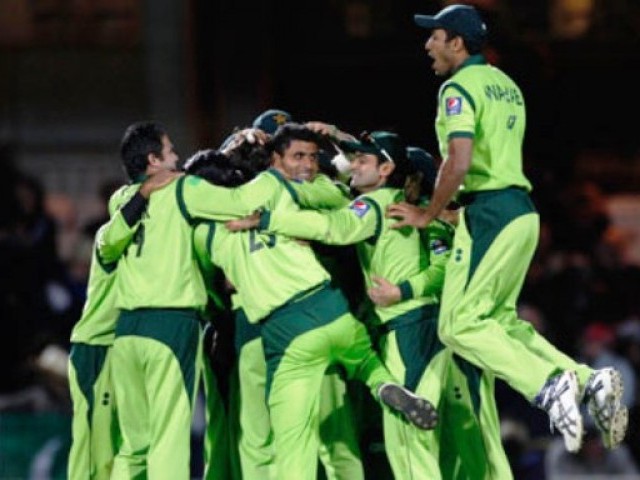 I've written previously about the importance of having reasonable expectations when it comes to Pakistan cricket, but for some reason many fans can't keep their hopes in check. Of course, when you have Popeye in your ranks, swatting 10 sixes with rude nonchalance, it kind of makes sense. But most Pakistani cricket lovers have been stung so sharply on so many occasions that it takes something truly spectacular to cut through the heavy protective layer of cynicism that they wrap themselves in. Reactions to Pakistani defeat inevitably revolve around the 'I told you so' refrain – everyone could see it coming, ...
Read Full Post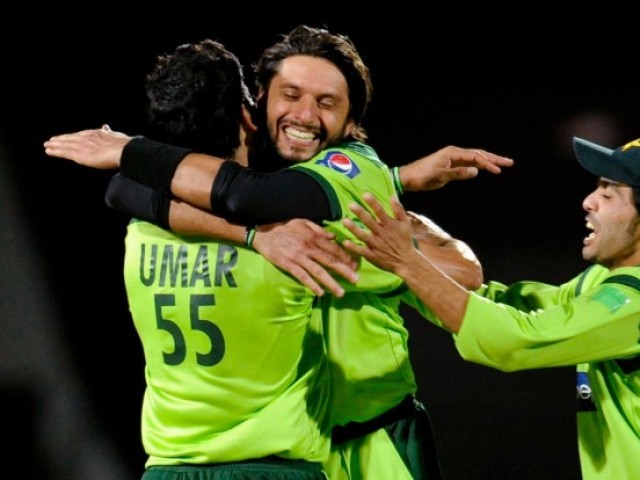 My cricketing world has broken down – update after update, word by word, every day is worse than the last. Initially I resisted the urge to write about the scandals – and lately I have found myself unable to. Unable to talk about cricket, unable to read the sports pages, unable to accept what happened and digest how we've all been duped for so long. Perhaps it was naïve of me to think that fixing was rare – perhaps I shouldn't have expected others to live up to my personal standards of morality. This episode is both heartbreaking and ...
Read Full Post
Exactly 24 hours ago from when I write this, someone was having breakfast on a plane chatting about his plans for the next two days. Two rows ahead, someone was preparing for an interview. Another might have been thinking about his wife. Or maybe he was disturbed by the nonstop chatter of children sitting behind him. Yet another soul was snoring peacefully, catching up on her sleep debt. Obviously, this is all speculation. We'll never know the truth. No one lived to tell the tale, you see. Because in a matter of minutes, the plane they were sitting on would be forced to ...
Read Full Post
The cycle continues. It is one of tragic proportions, one soaked in tears and blood, pierced by the wails of the bereaved, but it is a cycle nonetheless. Wake up, hear about the latest attack, find out the gory details, and return to your work after the initial shock wears off. Go home, switch on the TV, and watch, mutely, as the media dissects every possible detail of the atrocity. Sob, perhaps, when the images of the fallen are flashed. Many might even yell out in frustration when a minister appears onscreen, passing what is surely now a well-rehearsed ...
Read Full Post
Whisper it silently, and look around for some wood just for good luck, because it seems that Pakistan may finally have a captain. For the first time since Inzamam departed, the team really has someone in charge. This is clearly Afridi's team – unlike the shaky Shoaib Malik era and the now-I'm-in-now-I'm-out Younis Khan tenures. (No one really expected Muhammad Yousuf to last more than a few months, did they?) The importance of a good captain cannot be overstated – unlike other popular team sports like football and basketball, the captain is a pivotal figure in cricket. Often it's not ...
Read Full Post
So much has been written and said about the World Cup already that this latest blog post may seem an unnecessary addition; then again, not everyone obsessively follows football and for the sake of the average non-footie-mad person, let's try to recap the events of the past week. Continuing with the theme of describing how pre-tournament favorites have fared so far, we come first to Italy, a team that seems to be stuck in 2006. Not only for its persistence with players who have long since faded and a coach asked to repeat the ultimate in footballing success, Italy's whole ...
Read Full Post
With the FIFA World Cup 2010 well and truly underway, it's time to take a look at the performances of the traditional heavyweights. From the qualifiers, three teams stood out as strong contenders: Spain, Brazil, and England. The champions in 2006, Italy, did not particularly impress in the run up to South Africa 2010, while their fellow finalists France achieved qualification in what can only be described as dubious circumstances (just don't ask the Irish.) Argentina's presence has required a fair bit of divine intervention, while both Germany and the Netherlands championed the no-fuss approach. How did these teams actually ...
Read Full Post