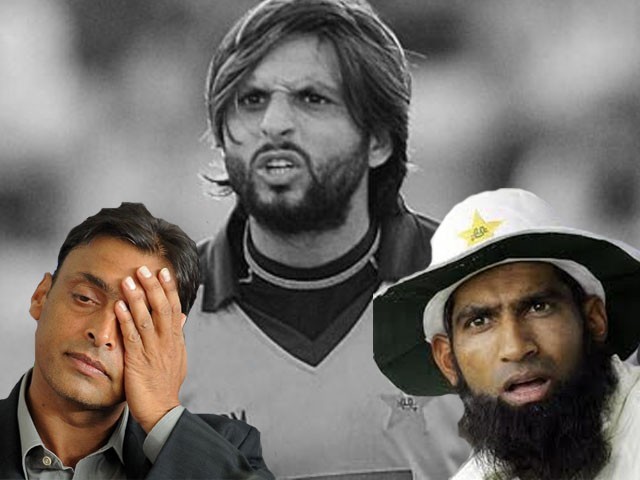 While there are several serious issues brewing in Pakistani cricket, perhaps the worst is that senior cricketers have started quarreling over comments passed by each other, adding spice to cricket talks shows, but creating chaos in the media. Pakistan finally managed to win a series against South Africa for the first time. They managed to win the hearts again of Pakistani cricket lovers, and at the same time Misbahul Haq won appreciation from critics too. Sadly, Shahid Afridi's performance throughout the series raised a lot of questions about his batting performance especially since he has played 300 plus matches yet still resorts to the same careless shots. Cricket drama starring ...
Read Full Post
Ever heard of the phrase 'go out with a bang'? It seems like whoever crafted this phrase did so after they witnessed Murali's last innings.   His matchless records, 800 Test wickets and 534 ODI wickets are what people remember of Muttiah Muralitharan. He created his own league in cricket – determined and fearless. Sir Donald Bradman has been remembered for his laudable decision to retire when he was just four runs short of creating a batting average of 100. Averaging 99.4 in Test cricket – which is still the highest average in this format – his ...
Read Full Post
Undoubtedly, the new Pakistan Cricket Board management has been proactive in solving problems. Unexpectedly, it has been our new PCB Chairman who has come to the rescue. Zaka Ashraf seems to be more serious about his priorities than the previous management, but there remain issues that need immediate attention. So here's my list of what should be top on the priority list: 1. International tours For more than a year, the Pakistani cricket team has not played at any venue outside of the Asian continent. Other than hosting a series in the UAE, we have had no practice on international pitches like Australia, England, South Africa and ...
Read Full Post
This is not the first time that politics has intruded the Pakistan-India cricket scene. In fact, this is the fifth time that Pakistan has been snubbed by the Indian Premier League. As the diplomatic war between the rivals wages on, the Pakistani players are excluded. Unfortunately, the Pakistani authorities remain cooperative and apologetic; they don't feel the insult, but instead keep going back for more rejection.  First IPL: Pakistani players knocked the tournament and Sohail Tanvir was the leading wicket taker. But when Shoaib Akhtar complained fabout not receiving the contracted amount, he became the bad boy. Second IPL: India accused Pakistan of involvement in ...
Read Full Post
The much awaited, controversial and politically influenced post of Chairman of the Pakistan Cricket Board has finally been filled. Ladies and gentleman, put your hands together for Mr Zaka Ashraf, a man who has had absolutely nothing to do with cricket! Nice job Mr President – out of the multiple candidates presented to you, you have successfully chosen the worst one. Having said so, lets look back on Butt's tenure as the chairman of the PCB to gauge whether Pakistani cricket can, indeed, fall lower than it already has. The damage done Ijaz Butt has faced a great amount of criticism based on his ...
Read Full Post
Once again, politics has interfered in cricket. The spirit of sportsmanship, that players struggle to maintain received a severe blow when right-wing party Shiv Sena announced that it would decide if Pakistan will be 'allowed' to play in Mumbai if the team reaches the final. A senior member of the party, Manohar Joshi  told the press earlier this week: "You all know Sena chief Bal Thackeray's views. If the Pakistan team reaches the final (scheduled in Mumbai), whether to allow them to play, the Sena chief will decide. Mr. Thackeray will decide (whether to allow Pak team to play or ...
Read Full Post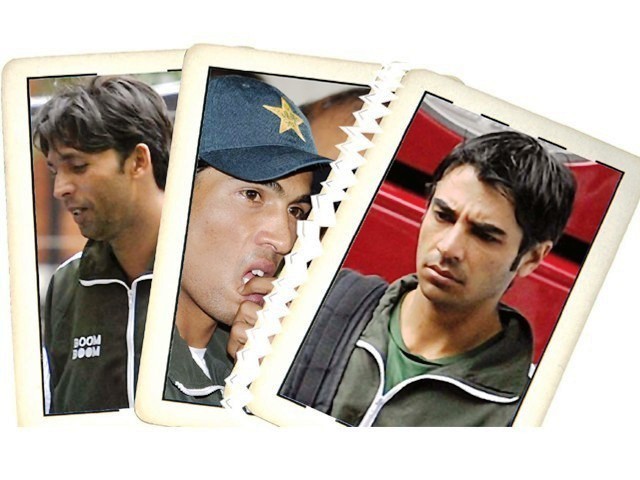 The troubled trio involved in the spot-fixing case has finally received a verdict that has ruined their cricketing careers – a severe but expected decision. Cricket fans had earlier speculated that Mohammad Amir would be cleared to play with a penalty or short ban but the five year ban has put a big question mark on his career and in the minds of cricket fans. The bans imposed on 26-year-old Salman Butt and 28-year-old Mohammed Asif have as good as finished their careers; 10 and 7 year bans mean that at this age, they have a rare chance of making a ...
Read Full Post
Once again, the Pakistan Cricket Board faces an issue that has haunted it for years – captaincy. Since the 2007 World Cup, the team has changed six captains for all formats of the game and now, at such a crucial time, with the World Cup just 40 days away, the PCB management is stuck once more. After four years of preparation teams across the world are ready to perform – but the question of who will be captain remains the bane of our team's existence. The PCB has not announced the captain for the current One Day Internationals series against New ...
Read Full Post
Wherever a world cup is organised, we see extravagant arrangements made by the host nations. In order to make such an event resplendent and magnificent, some prolific efforts and resources are required. But if we have a look at the arrangements made for the 2011 cricket World Cup to be hosted by India, Sri Lanka and Bangladesh, the situation is far from perfect. The arrangements comprise two main aspects: 1. Ground preparation 2. Security Ground preparation India and Sri Lanka, the two largest cricketing nations, have failed to meet the deadlines given to them by the International Cricket Council (ICC), which was November 30, 2010 ...
Read Full Post