The tussle between Iran and the United States of America nearly reached a boiling point after the aerial assassination of Iran's General Qassem Soleimani in Baghdad on January 3rd. Immediately, the Gulf states pleaded for urgent de-escalation, knowing full well that a conflict could be disastrous for all the countries close proximity to Iran. Even the Saudis made it abundantly clear that they played no part in the deadly drone strike which claimed 10 lives. The USA duly obliged and President Donald Trump's speech, after Iran's limited missile attack on US bases in Iraq, was marked by restraint. The Gulf ...
Read Full Post
When faced with the seemingly unyielding support of its ostensible NATO 'partners' for Kurdish secessionists in the Syrian-Turkish border regions, Turkey faced a veritable conundrum. Turkey's  successful October 9-24, 2019 Operation Peace Spring in northeastern Syria against entrenched, US military-protected Kurdish fighters came after setting red lines regarding its national security, acknowledging that lack of respect afforded to those red lines by traditional partners necessitated threatening core foundational assets of its ties with them, recognising its advantages and constraints and hedging its bets with new foreign allies. In numerous ways, Turkey's negotiation of the ordeal vis a vis the Kurds and ...
Read Full Post
The flawed gains-and-losses calculus of Imran Khan's PTI government recently produced what may well be the most aberrational and peculiar foreign policy decision by any country this year. Imran cancelled his attendance of the Kuala Lumpur Summit (which he himself reportedly jointly proposed with Recep Tayyip Erdogan and Mahathir bin Mohamad months ago) after visiting Saudi Arabia – who along with key allies shunned the event – and asking for a $5 billion rollover loan. Regardless of erratic attempts by some to use Mahathir's politically-correct 'assurances' that the Summit was not meant to 'compete' with rival powers to downplay the capitulation to the Saudis by ...
Read Full Post
This article is the second piece in a two part series which adopts a historical perspective in order to analyse just how closely India's actions in Kashmir over the years have mirrored Israel's policies in Palestine. Read part one here.  ~ Attempts to hide occupation, annexation and war crimes behind a shroud of 'legality' 'The British gave us Palestine' is a common Zionist refrain, citing the Balfour Declaration. Yet another example of brittle Hasbara backed only by powerful Zionist media influence, the 1917 Balfour Declaration held no legal validity since Palestine at the time Lord Balfour made his 'promise' to Lord Walter Rothschild ...
Read Full Post
This article is the first in a two part series which adopts a historical perspective in order to analyse just how closely India's actions in Kashmir over the years have mirrored Israel's policies in Palestine.  ~ Merely comparing the human-rights situation hasn't ever sufficed, so let's get down to the serious comparisons. The ruling Bharatiya Janata Party (BJP) leading India is clearly fond of Israel, but India, regardless of its ruling party, has been close to Israel in strategic terms for a long time. From Israeli support to India in wars against Pakistan to India's status as Israel's largest weapons market, Indo-Israeli ties are very ...
Read Full Post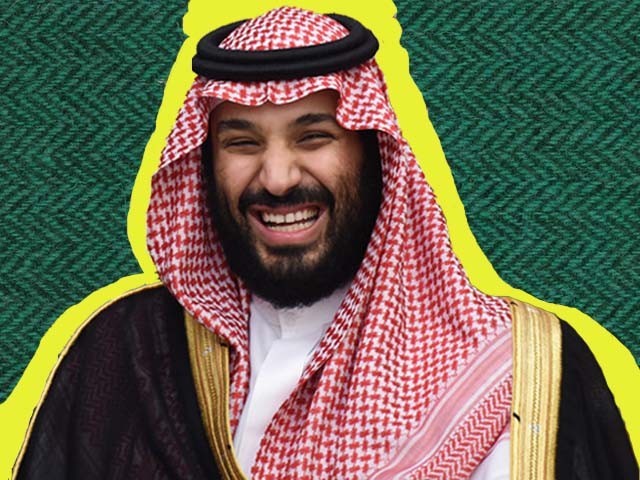 In recent news, the famous American World Wrestling Entertainment (WWE) is apparently in a spat with Saudi Crown Prince Mohammad bin Salman. It was initially reported that the latter had not paid the former their dues for two special events held in Saudi Arabia this year and reportedly owes WWE Chairman Vince McMahon between $300 and 500 million. Additionally, WWE wrestlers missed a show scheduled immediately after the last Saudi event after Salman 'retaliated' to McMahon threatening to cut off the Crown Jewel live television feed by ordering that the departee wrestlers are taken off their flight out of the ...
Read Full Post
Discredited and archaic explanatory frameworks are superposed onto geopolitical conflicts and rivalries at the expense of an accurate appraisal of what truly drives them. The 'Persian-Arab conflict' narrative used to explain the nature of ties between Iran and certain Arab states is fraudulent from top to bottom, yet persists on the crutches of what increasingly seems an intentional muddying of the waters regarding what drives the rivalries seen in the Middle East. These rivalries revolve around conflict: pushing for friendly regimes in strategically placed states, outreach to sympathetic non-state actors and ideologically similar grassroots movements to counter those aligned with ...
Read Full Post