Islamophobia is mounting in the developed world, with a big contributing factor being ignorance. Without understanding the true religion, the West has wrongly formed an ignorant opinion of Islam, associated with terrorists who have no right to be called Muslims. Recently, Huma Abedin, a Muslim woman, who is deputy chief of staff to Hilary Clinton was accused of having ties with radical Islam. Five prominent members of the Republican Party and congress sent a letter to the Deputy Inspector General of the State Department, accusing Hilary Clinton's aide Huma Abedin of ties with the Muslim Brotherhood. From the members of the Republican ...
Read Full Post
It's that time of the year again when the frosty blues and grays enveloping  start to disappear and in their place awakens a plethora of colours, fresh and vibrant as if after a long hibernation. As if by magic, people's spirits start to soar and life starts looking more – excuse the pun – 'sunny'. This reminds me of the time when I was growing up – when as soon as the flowers started appearing, so did kites all over the sky, with people getting ready for the much awaited Basant festival. I loved everything about Basant when I was a kid. My ...
Read Full Post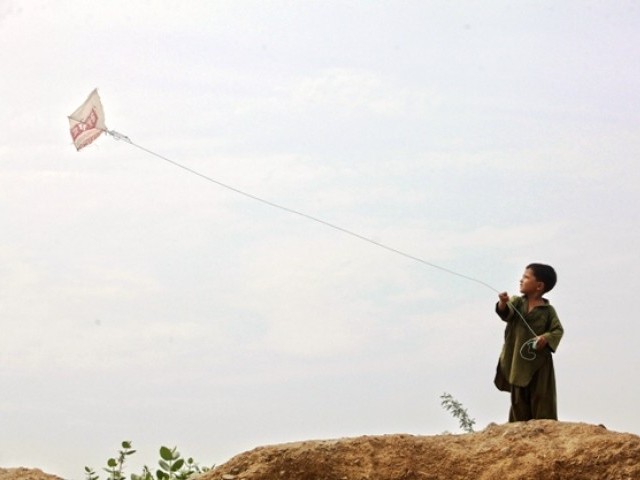 The Pakistani media is playing a proactive role in bringing forth cases of victims who have been dealt with unjustly or ignored due their poverty or social status. I have seen various cases being brought forth by broadcast media, which highlight the plight of poor people who are suffering from health ailments that can easily be cured if they had the resources. By putting the spotlight on such issues, they have helped these individuals by giving them exposure, sometimes the needed funds and also government intervention. In other cases, they have highlighted the stark contrast in how justice is delivered ...
Read Full Post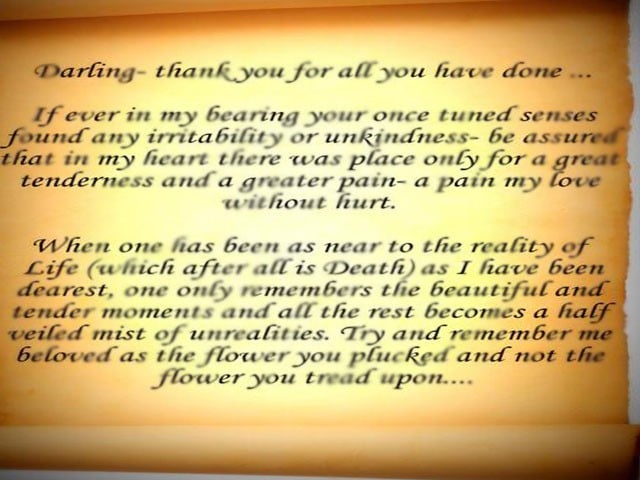 This blog post is dedicated to Quaid-e-Azam Muhammad Ali Jinnah, the founder of our beloved country Pakistan. In light of Jinnah's recent birthday, the media has been showing stories about his life, and newspapers are flooded with anecdotes regarding the Quaid. Having listened to the news and read up much about him, there is one story in particular that has touched my heart. Our enigmatic, charismatic leader has been very secretive about his private life, yet this story shows the depth of passion his wife had for him. I happened to stumble across the last love letter written to Jinnah by ...
Read Full Post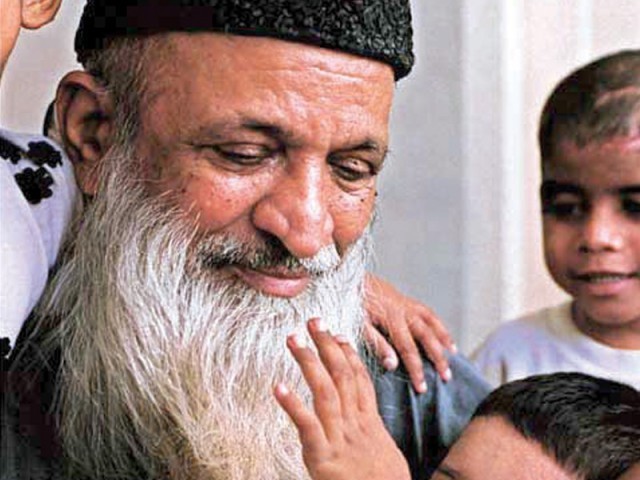 On November 28, 2011, the Prime Minister of Pakistan nominated Abdul Sattar Edhi for a Nobel Prize. For Pakistanis and most other people around the world, Abdul Sattar Edhi is a name that requires no introduction. The founder of the largest welfare organization in Pakistan, the 'Edhi Foundation', Edhi has been referred to as an inspiration, a saviour, and a living saint. For those who know his story, he is no less than a legend who has overcome the odds to accomplish a selfless goal that has helped millions see a glimmer ...
Read Full Post
Most Pakistanis have been brought up speaking our national language Urdu and English. Instead of conversing in Urdu, many of us lapse into English during everyday conversation. Even people who do not speak English very well try their best to sneak in a sentence or two, considering it pertinent for their acceptance in the 'cooler' crowd. I wonder where the trend started, but unknowingly, unconsciously, somehow or the other we all get sucked into the trap. It was not until a few years ago while on a college trip to Turkey that I realized the misgivings of our innocent jabber. A ...
Read Full Post
It's going to be an exciting weekend in Pakistan. Future leaders from all over the country will gather in Islamabad for the Pakistan Young Leader's Conference until 27th February. The aim of the conference is to help solve some of the crucial problems and issues currently facing Pakistan. The whole conference is solution oriented. Earlier this week the PYLC was also held in UK. The event took place at the prestigious Oxford University over the weekend of February 11-13. I had the opportunity to participate in the event, not only as a delegate for the Women Empowerment Committee but also as ...
Read Full Post
I lost my mother on January 12, 2011. I was at the airport, waiting to board my plane to London but the flight had been delayed due to heavy fog. Just as the call for boarding came, my brother called me and broke the news that she was critical. I forgot everything and grabbed the first taxi to the hospital. I had talked to my mother just two hours before, and she had been home, getting ready for her regular checkup. She sounded fine. Upon reaching the hospital, she died suddenly due to heart failure. To say the event was shocking would be ...
Read Full Post
The eve of a new year brings hope and the promise of positive expectations to all. There is a chance to believe in dreams again. A hope that the resolutions left unfulfilled last year may finally be achieved in the new one. I was also excited about the year 2010. It would be the year when I would go back to my beloved Pakistan after completing my higher education in the UK. I was excited about meeting my family and rediscovering my home city , Lahore from the eyes of someone who has been away from home for so long ...
Read Full Post