On December 4, 2009, Google's corporate blog released a post that did not receive much fanfare or attention but made sweeping changes in the landscape of the internet bringing about a paradigm shift in its nature. The post's headline said 'Personalized Search for Everyone'. This meant that since the very next day, Google would use 57 signals to guess our identity and produce search results on that basis. A race to know as much as possible about you has commenced amongst not just Google but all internet giants. Behind the sites we visit, there is a huge new market of ...
Read Full Post
Whether it is the fashion industry with their unrealistic beauty standards, politics with their manifestos and sham alliances, biased education systems with fixed agendas or desperate-for-profit corporations and their misleading claims, we are on the receiving end of tons of lies everyday. Despite honesty being a virtue everyone strives for, dishonesty is omnipresent.  However, I aim to specifically shed light at what the honesty of women means under the patriarchy, the forced and institutionalised dishonesty they have to engage in under this system and what affect that has on them. I argue that women are expected to lie all their ...
Read Full Post
Every now and then, efforts are made by filmmakers to produce a movie representing the LGBTQ community as accurately and unbiasedly as possible. However, very few of these movies fulfill their aim while also being politically correct. Adam, based on its namesake novel, is a prime example of this case. Released recently on August 14th, the film has already managed to garner quite a lot of criticism, a trending hashtag against it and a petition to boycott it. Marketed as 'one of the most exciting LGBTQ films of the year', Adam is, in fact, a classic exemplar of what exactly a ...
Read Full Post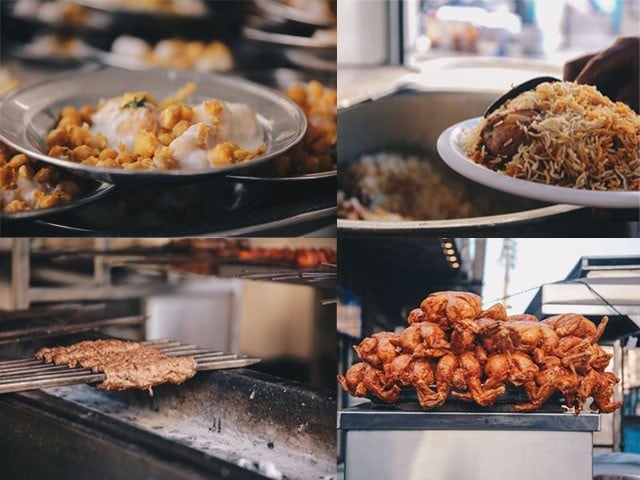 As a Karachiite, not even a day goes by without hearing about the launch of a new eatery in the city. On some days, it's a fine-dining restaurant presenting an unusual variety of a relatively unexplored cuisine. On other days, it's a café with a new vibe, interior or facilities. Or on most days, it's our favourite go-to spot – a chai dhaba. Almost all renowned areas of Karachi are famous for not just food outlets but entire food streets that are insanely popular. Boat Basin in Clifton, Zamzama in Defence, Burns Road in Saddar, Bukhari commercial and Port ...
Read Full Post