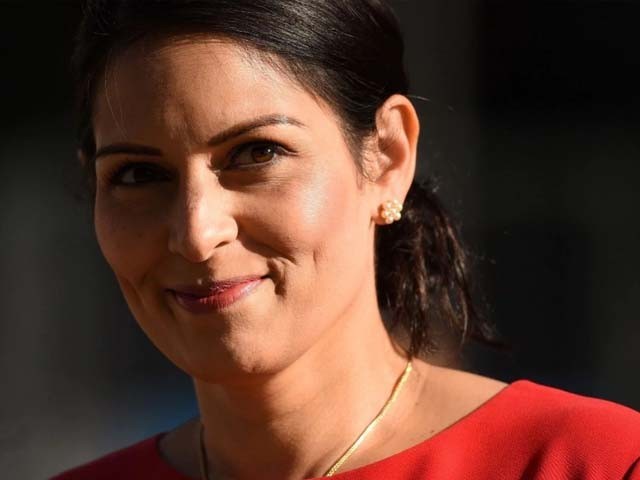 Priti Patel's ascension to the post of home minister of the United Kingdom (UK) deserves a lot of praise. Arguably, she is one of the few principled individuals left in politics, even if we may fervently disagree with her principles. Patel has held an ardent Euro-sceptic view for her entire career, long before it became fashionable. She even had a brief stint heading the Referendum Party in 1997 which campaigned for Britain to have a vote on their membership of the European Union (EU), years before the referendum was actually called. She is a self-described Thatcherite and has long been ...
Read Full Post
Boris Johnson's election to the premiership of the United Kingdom (UK) is a very peculiar exercise in democracy. Not only does the Conservative Party not command a solid majority in the House of Commons, but the electorate which appointed Johnson as prime minister consists of over 90,000 Conservative Party members that are far to the right of the average UK citizen. To add to this furore, we had Sir Alan Duncan pre-resigning from Johnson's government and one can only expect a swathe of further resignations to come, further cutting the Conservative's majority in parliament. Thank you all for the incredible ...
Read Full Post
Home Secretary of the United Kingdom Sajid Javid, son of a Pakistani bus driver, has reached the top of the financial and political world. His life truly does make for an inspiring story.  Javid has modelled himself around the idea of a 'British Dream,' where if you work hard, anyone can make it. However, the greatest irony of his ascent is that he has continuously alienated the community that he was born into. Throughout his political career, he has become the mouthpiece of the right wing to legitimise their protestation against migrants, the working class and a whole host of progressive international causes. In ...
Read Full Post
Theresa May's resignation has prompted a mixed reaction. There are those who suddenly feel sympathy for a woman they were berating just days earlier, and there are those who remain steadfast in their criticism. I, for one, don't feel sorry for her, nor do I harbour any anger about her handling of the Brexit deal. The simple fact is that no one could have done this impossible task any better. May was elected leader of the Conservative (Tory) Party on a campaign of uncompromising, understated competence. That was her appeal and it made her stand out from the barrage of ...
Read Full Post