In the lead up to the British general election a few months ago, one lady was handed a microphone on BBC Question Time to convey her sheer contempt for people who immigrate to the United Kingdom (UK). With an air of indignation, she complained that an infinitely growing, faceless herd of foreigners has come to drain the country of its resources and threaten its critical health and education infrastructures. She said, "Surely someone's got to see common sense and say, 'enough is enough'." As I heard this woman's words echo around the auditorium through my television screen, I was not even shocked. ...
Read Full Post
United Nations (UN) Secretary General Antonio Guterres will arrive in Islamabad tomorrow, February 16th, to attend an international refugee conference that marks over 40 years of Afghan refugees in Pakistan. The UN chief will also meet Pakistani leaders for talks on matters of mutual interest, giving Prime Minister Imran Khan an opportunity to get international backing on the issue of Kashmir. But in light of Pakistan's long-established mass deportation of Afghan refugees, can it truly claim the moral high ground on Kashmir?   Aims of the conference Since 1979, Pakistan has hosted an official number of 1.4 million refugees who fled from Soviet ...
Read Full Post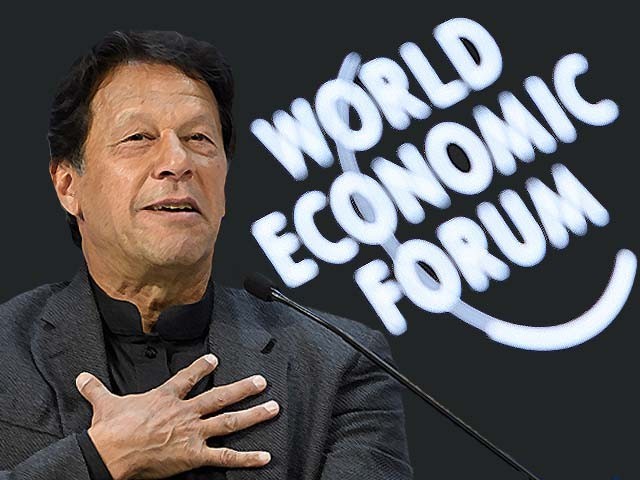 Nestled in the snowy Alps of Switzerland lies a quaint town that plays host to the World Economic Forum's (WEF) annual meeting. For fifty years, Davos has provided a platform for the world's political leaders, economists, academics, journalists and corporations to come together to accomplish an impossible task: "improving the state of the world". From the outside, Davos seems like yet another stomping ground for the global elite. Their onerous mission entails a discussion on the eternal conundrums of economic inequality, political instability and social development. Members of civil society mingle with the heads of powerful organisations to shape ...
Read Full Post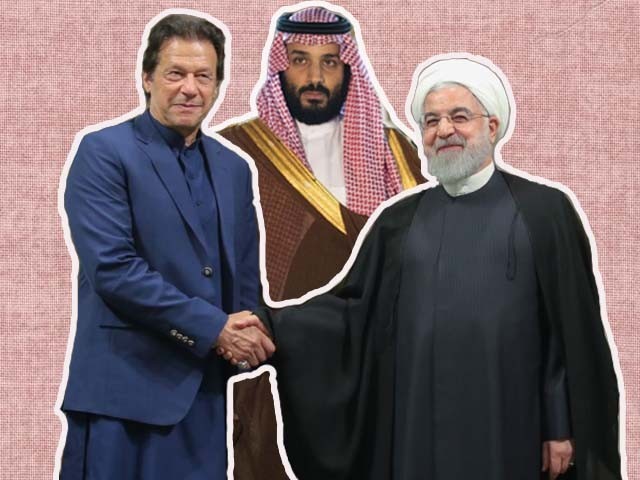 Acting upon a request from the United States to calm ongoing regional tensions, Imran Khan's mission to engage in shuttle diplomacy with Saudi Arabia and Iran has presented a respectable image of neutrality, but this image alone is unlikely to facilitate peace. One would be forgiven for conflating Imran Khan's impressive international image with productive foreign policy. A maiden visit to the United States this year, last month's emotional United Nations General Assembly speech on Kashmir, and meetings with two of the world's most bitter rivals – broken up only by a brief stop in Islamabad to welcome two ...
Read Full Post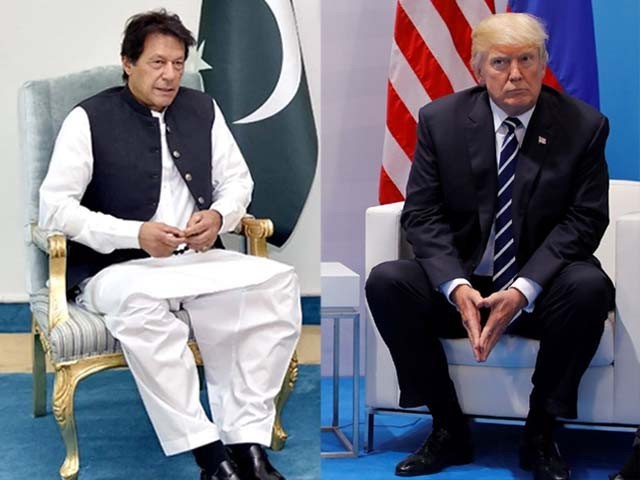 Hoping to assuage strained bilateral relations between the United States (US) and Pakistan, Prime Minister Imran Khan's visit to Washington later this month has been met with enthusiasm from both sides. Despite the initial confusion regarding the visit, the official White House statement highlighted that the focus of Imran's maiden visit will be on 'strengthening cooperation' in pursuit of regional security and peace; its vagueness unsurprisingly echoing previous visits by Pakistan's premiers. What will undoubtedly be of interest is the sight of Imran and President Donald Trump finally coming face to face after their tense exchange on Twitter last ...
Read Full Post
Iran has shot down what it claims to be a United States (US) spy drone in the Strait of Hormuz, accusing Washington of violating its airspace amidst escalating tensions between the two nations. Two days earlier, the US announced that it will deploy 1,000 additional troops to the Middle East in response to Iran's "hostile behaviour". The attack on two tankers in the Gulf of Oman last week marked a tipping point in their steadily deteriorating relationship, and although both countries insist that they want to avoid war, there are fears that recent developments could inevitably result in military confrontation. ...
Read Full Post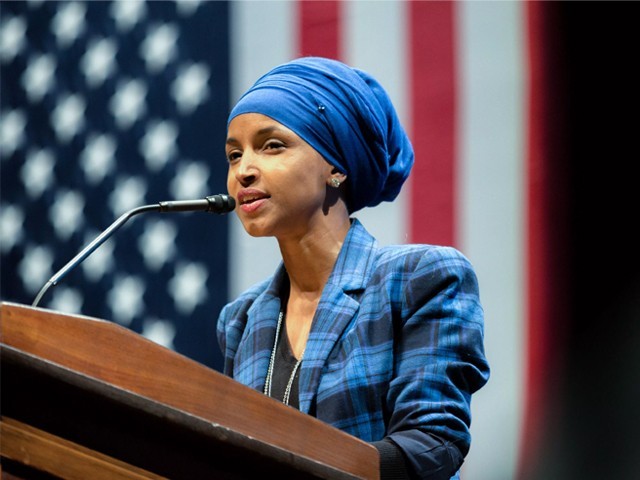 Ilhan Omar's election to the United States House of Representatives earlier this year symbolises the complex nature of the American polity. As the first Somali-American to have entered Congress, her campaign victory is deemed a historic feat against the backdrop of the increasingly polarised and nationalistic political culture that has crystallised under the Trump Presidency. What's more, Omar's position in the House Foreign Affairs Committee has propelled her to engage in difficult debates that dominate her country's political discourse and keeps her from shying away from a number of controversial issues, including the influence of the pro-Israel lobby American ...
Read Full Post
The world watched with bated breath as Pakistan and India narrowly escaped full-blown military conflict last week. But the Kashmir crisis demonstrates more than a bitter dispute between two nations. This volatile frontier provides a springboard from which a historic rivalry between two nuclear states could culminate, with potentially seismic consequences for its surrounding neighbours. Moscow's readiness to mediate the tensions therefore comes as no surprise, with Pakistan Foreign Minister Shah Mahmood Qureshi welcoming Russian Foreign Minister Viktorovich Lavrov's offers to host talks. As an ally of both countries, pressure mounts on Russia in particular, to abate tensions in ...
Read Full Post
The Organisation of Islamic Cooperation (OIC) held its 46th session of the Council of Foreign Ministers (CFM), in which it criticised India's role in the Kashmir crisis. Making references to "intensified Indian barbarities" in Indian-occupied Kashmir (IoK), persistent violation of Pakistani airspace and illegal detentions in the state of IoK, the OIC's resolution was met with a sharp response from the Indian spokesperson, who stated that the issue remains internal to India. Despite inviting Sushma Swaraj as the guest of honour to the summit, the resolution leaned more in favour of Pakistan by praising Imran Khan's decision to return Indian Air ...
Read Full Post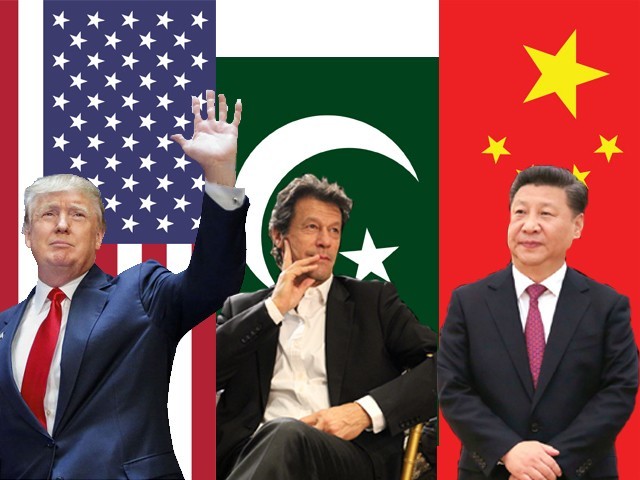 China's rise has triggered a myriad of debates among political and academic commentators alike. Will it be peaceful and rely solely on America's decline? Or will the changing structure of the international arena inevitably be riddled with war and violence? As the aforementioned thoughts become the subject of repeated discussions, another problem closer to home becomes more and more pressing: can Pakistan ride the ever-turbulent wave of great power rivalry, or is it playing dangerously close to the fire?  Developing trends in regional governance suggest that although American hegemony endures on the international scale, it is undoubtedly being subverted, as China's global influence ...
Read Full Post