Known as the city of winds, Baku offers warm hospitality, rich culture, inspiring architecture and natural beauty to amuse all kinds of travellers. The city is soaked in history, and almost every turn you take will give glimpses of its glorious past and aspirations for the future. The architecture and food are inspired by the millennia of cultural influences from Romans, Mongols and Turks. Today, the city is a melting pot of ancient history and modern architecture. Baku ticks all the boxes on the list of any discerning traveller and I couldn't resist the first opportunity I got to visit ...
Read Full Post
The mountains are calling and I must go – this is what I told myself while planning my summer vacation. Selecting Switzerland was a no-brainer, as it remains one of the most sought after and popular destinations for tourists around the world, thanks to its alpine peaks, mountain vistas and magical landscape. I started my European journey from Chur, reportedly the oldest town in Switzerland, and made my way to the Glacier Express, dubbed the world's fastest slow train. This is a panoramic train which reaches Zermatt, a Swiss mountain resort, passing through spectacular lakes, enormous mountains and breath-taking landscapes. [caption ...
Read Full Post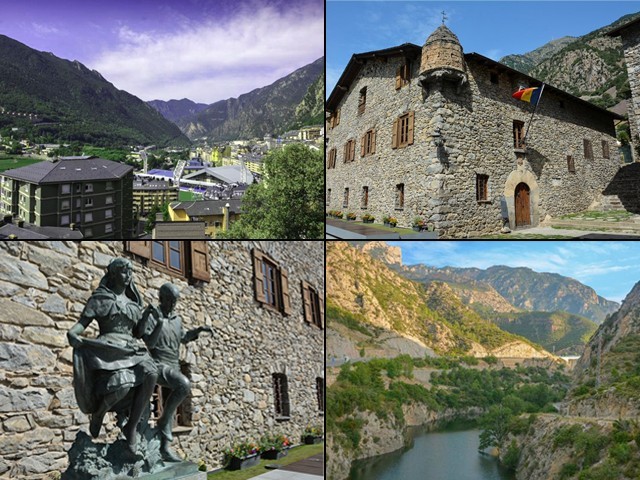 Sandwiched between Spain and France in the Pyrenees mountains, very few have heard of the micronation that is Andorra. I too only came across this tiny European country on Google Maps while I was planning my Euro tour. With a total area of only 468 kilometre square and a population of almost 77,000 people, it attracts over 10 million tourists annually, which is where 80% of its gross domestic product (GDP) comes from. Seeing its beauty and its unusual size, it didn't take long for me to include it in my itinerary as I planned to visit every single state in ...
Read Full Post