News that Fifa has banned the Iranian women's football team from participating in the Olympics on account of their headscarves has been met with much criticism, but the real issues are not being addressed. Sport has reared it's ugly bigoted head yet again. Surprised? You shouldn't be. Whether it's sexuality, gender, religion or race, sport seems to be the perpetually re-offending schoolyard bully. Headscarves have been banned under the old hackneyed excuse of health and safety. Fifa's ruling vaguely stipulates: "Players must not use equipment or wear anything that is dangerous to himself or another player." This is an embarrassingly flaccid argument that is ...
Read Full Post
The Badminton World Federation's (BWF) recent decision to implement a new dress code for female players has been met with much controversy, particularly in Pakistan. Conservatives in the country are predictably outraged by the demand that women have to play the sport bare-legged, in skirts. For what's probably the first time in my life, I find myself agreeing with the religious zealots of Pakistan – albeit, for entirely different reasons. While the BWF insists that women must wear skirts, religious pundits argue that women must be covered up – both positions are unacceptable. Neither dress codes are a necessary constituents of the ...
Read Full Post
Allegations that Pakistani men acquire sexual perversions as a result of their sexually oppressive cultures, by many commentators, including David Aaronovitch, former Labour MP Ann Cryer, and now Jack Straw—and coverage of these views by more-than-delighted right wing publications like the Telegraph, the Daily Mail and The Sun—is fast becoming an accepted universal truth. The increasingly frenzy follows a half-baked investigation by British newspaper The Times, which ostensibly concludes that Asian British men are specifically targeting white girls between the ages of 12 to 16 for "street grooming" and sexual exploitation. Following this, prominent Labour politician Jack Straw warned that British Pakistani men regard white ...
Read Full Post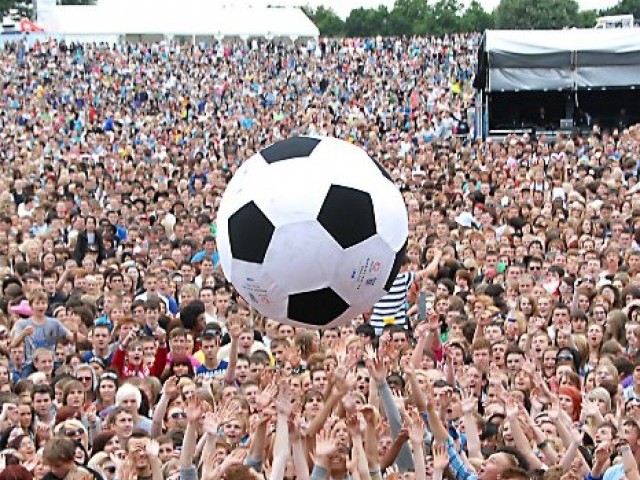 The barrage of racism England emits when it comes to football is truly shocking. Less than a year ago, sceptics and fools were united in their disparagement of an African Football World Cup. When quite convincingly proved wrong by a splendidly organised tournament by the South Africans, English bloggers and Tweeple turned their irrational gripes onto vuvuzelas, as if these innocuous horns were the epitome of all that was wrong with foreigners staking their claim on the sport. On December 2, it was announced that the World Cup 2018 is to be held in Russia, and 2022 in Qatar. England, ...
Read Full Post