Mudassar Ali, a 21-year-old young man, was caught by the Kasur Police in February 2017 and was subsequently murdered by them in an 'encounter', as the police believed he had raped and murdered four-year-old Iman Fatima. In an interesting development, DNA tests conducted a year later on Imran Ali – the man who raped and murdered seven-year-old Zainab – evidenced he not only killed Zainab, but that Iman was also one of the many victims of his brutality.  Sadly, if the Kasur Police had made timely use of forensic science while investigating Iman's case, not only Mudassar but other victims of ...
Read Full Post
"No one likes to pick up a gun instead of a pen, until one is forced to save his family and honour," Nawab Din Bugti, a guerrilla commander in the Bugti Aman Force (BAF) turned member of the Balochistan Levies, replied to a question about why he did not complete his education and picked up a gun instead. Nawab in the BAF A muscular man with a thick, black and curly moustache, though not very tall, Nawab talks with a smile on his face until he starts talking about his enemies, whom he recognises as the goons of ...
Read Full Post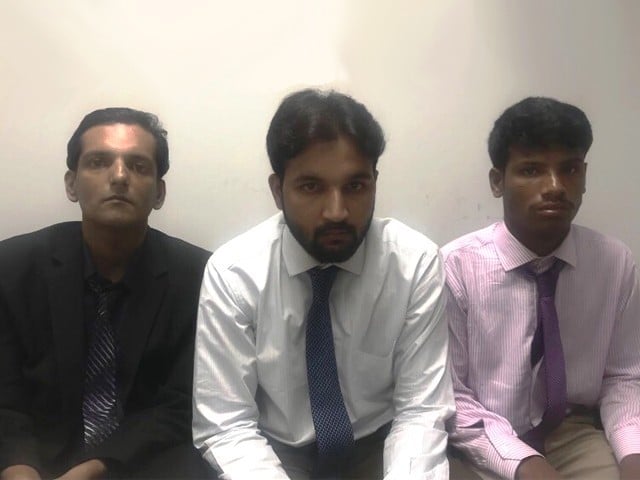 Being a journalist in Pakistan, I frequently come across crimes committed, sentences pronounced, culprits getting caught, and in many cases, culprits getting away. Thought I may not be physically present every time, I rely on certain 'sources' within the respective setup to bring forth the facts, if not the whole truth. On July 30th, I was contacted by one of my sources within the Federal Investigation Agency (FIA) who informed me about a poor soul and a ring of criminals caught at the airport. I asked for adequate information on the issue, and in response, I was not only ...
Read Full Post
In the post-election scenario, Pakistan Muslim League-Quaid (PML-Q) has emerged from nowhere to be in a dictating position in Punjab, which is the largest province of Pakistan. This is the very party that almost got flushed out in the General Elections of 2013. In the pre-election build up, sensing that the wave of triumph was on the side of Pakistan Tehreek-e-Insaf (PTI), it was PML-Q that desired to assist PTI with seat adjustments throughout the country. In the coming days, formation of the Punjab government would be an extremely uphill task. The battle is all set with either side needing at least ...
Read Full Post