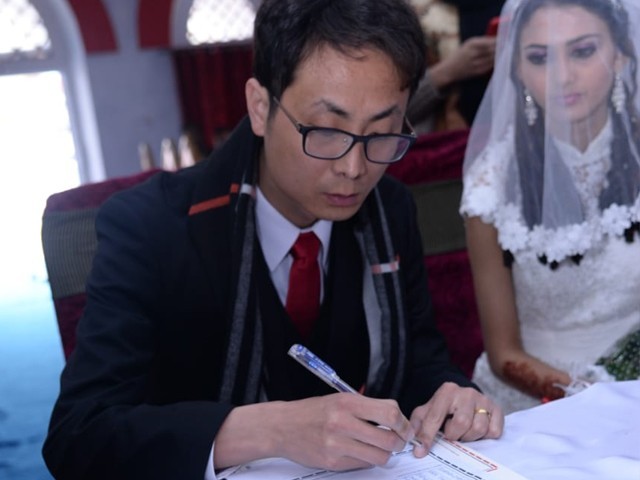 After she finished her initial studies, her parents could no longer afford to send her to college to continue her education. What her father earned was not even enough to make ends meet. The family was living in a rented house in a slum-like dwelling. Sensing she should not be a burden on the gradually weakening shoulders of her father, she started seeking a job but was not successful at all. She was willing to do anything to ease life for her parents so they could focus on her younger siblings instead. Hira, the 19-year-old daughter of a Christian watchman from Sarai ...
Read Full Post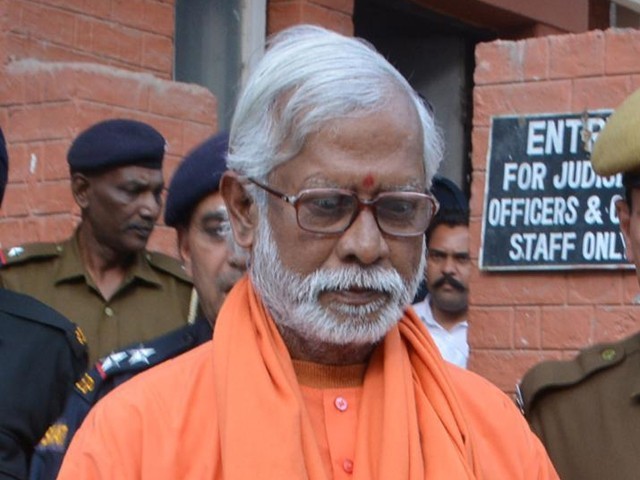 Over a week ago, Swami Aseemanand, a saffron-wearing culprit on trial for the Samjhauta Express attack, emerged out of the courtroom with a loud chant of 'Jai Sri Ram'. He, alongside three others, had just been acquitted by the court due to an alleged lack of evidence. Ironically, during the investigation period Aseemanand boastfully confessed to his heinous crimes to sabotage peace. February 18, 2007 was a disastrous day for peace between India and Pakistan when Hindutva followers blew the Samjhauta Express with improvised explosive devices killing 70 passengers, a majority of whom were Pakistani. The incident took place near ...
Read Full Post
The events of 9/11 were not restricted towards the US only; they changed the whole world, including the thoughts of my generation. I was merely an 18-year-old who had recently finished college back then and was looking forward to pursuing journalism. This was not the era of electronic media in Pakistan, so the only way we could get updated was by relying on cheap newspapers. With the kind of content I went through during the first couple of years of the Afghan war, anyone my age would have easily fallen prey to the menace of extremism and militancy. And ...
Read Full Post
The newly built Islamabad International Airport is yet another example of how poor planning continues to add rust to the public exchequer. Despite the nation's capital being in dire need of a better airport, the new building has failed to deliver in every aspect. Since its inauguration in May this year, it has seen a plethora of structural flaws that have revealed it to be less of an airport and more of a health hazard. To start with, years before its inauguration, the Civil Aviation Authority (CAA) accepted flaws in the design of the runways due to which multiple ...
Read Full Post
Mudassar Ali, a 21-year-old young man, was caught by the Kasur Police in February 2017 and was subsequently murdered by them in an 'encounter', as the police believed he had raped and murdered four-year-old Iman Fatima. In an interesting development, DNA tests conducted a year later on Imran Ali – the man who raped and murdered seven-year-old Zainab – evidenced he not only killed Zainab, but that Iman was also one of the many victims of his brutality.  Sadly, if the Kasur Police had made timely use of forensic science while investigating Iman's case, not only Mudassar but other victims of ...
Read Full Post
"No one likes to pick up a gun instead of a pen, until one is forced to save his family and honour," Nawab Din Bugti, a guerrilla commander in the Bugti Aman Force (BAF) turned member of the Balochistan Levies, replied to a question about why he did not complete his education and picked up a gun instead. Nawab in the BAF A muscular man with a thick, black and curly moustache, though not very tall, Nawab talks with a smile on his face until he starts talking about his enemies, whom he recognises as the goons of ...
Read Full Post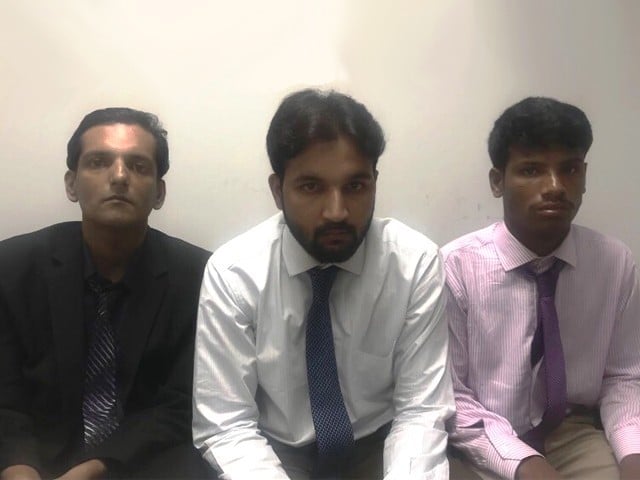 Being a journalist in Pakistan, I frequently come across crimes committed, sentences pronounced, culprits getting caught, and in many cases, culprits getting away. Thought I may not be physically present every time, I rely on certain 'sources' within the respective setup to bring forth the facts, if not the whole truth. On July 30th, I was contacted by one of my sources within the Federal Investigation Agency (FIA) who informed me about a poor soul and a ring of criminals caught at the airport. I asked for adequate information on the issue, and in response, I was not only ...
Read Full Post
In the post-election scenario, Pakistan Muslim League-Quaid (PML-Q) has emerged from nowhere to be in a dictating position in Punjab, which is the largest province of Pakistan. This is the very party that almost got flushed out in the General Elections of 2013. In the pre-election build up, sensing that the wave of triumph was on the side of Pakistan Tehreek-e-Insaf (PTI), it was PML-Q that desired to assist PTI with seat adjustments throughout the country. In the coming days, formation of the Punjab government would be an extremely uphill task. The battle is all set with either side needing at least ...
Read Full Post