Thugs of Hindostan, a period drama film, is directed and produced by Vijay Krishna Acharya and Aditya Chopra respectively. The film stars an ensemble cast including Aamir Khan, Amitabh Bachchan, Katrina Kaif and Fatima Sana Shaikh playing key roles. Thugs of Hindostan is highly inspired by Pirates of the Caribbean. The film is set against the backdrop when the British East India Company started colonising the country. The British Company manages to annex Ranakpur by assassinating its ruler Mirza (Ronit Roy) and his son Aslam. The trusted Lieutenant of Mirza, Khudabaksh Azaad (Bachchan), flees from the British's impending hegemony and takes along Mirza's young ...
Read Full Post
On his birthday, Shah Rukh Khan released the trailer of his much anticipated film, Zero. The wait was certainly worth it.  Ever since the release of the trailer, fans have gone wild with excitement. Directed and written by Aanand L Rai and Himanshu Sharma respectively, the three-minute long trailer shows the journey of Bauua Singh (Khan), a vertically challenged man looking for a bride. Then there is Anushka Sharma who is essaying the role of a scientist with cerebral palsy while Katrina Kaif plays the role of an actress struggling with alcoholism. Bauua lives with his abusive father. His one dream in life ...
Read Full Post
Baazaar is heavily inspired by the 1987 Michael Douglas-Charlie Sheen film, Wall Street. The movie revolves around Rizwan Ahmed who recounts his experience of the Mumbai stock market. The film chronicles the world of influential and calculative power brokers, business tycoons and industrialists. Rizwan (Rohan Mehra) is an educated and ambitious boy from Allahabad who comes to Mumbai to fulfil his dream of making it big and cracking the stock market. He idolises Shakun Kothari (Saif Ali Khan), who is a conniving and virile tycoon known famously for his business acumen in the world of the stock market. Rizwan sets off ...
Read Full Post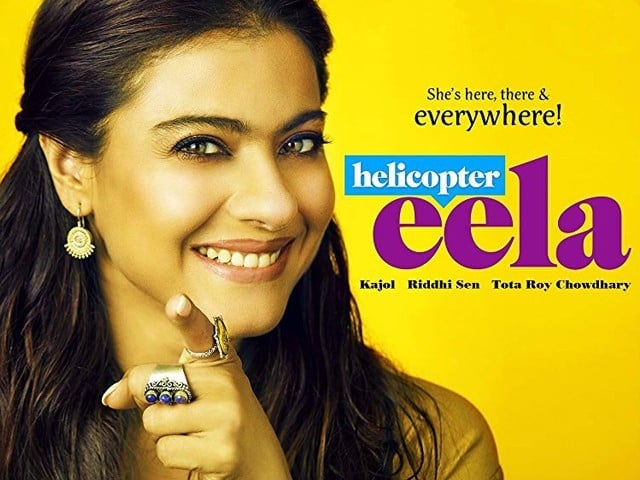 Helicopter Eela is a family drama film based on the Gujarati play Beta Kaagdo by Anand Gandhi, and tells the story of an intrusive mother who, much to the disappointment of her son, keeps his life under strict scrutiny. The film's plot revolves around Eela (Kajol), a single mother who keeps shadowing her son Vivaan (Riddhi Sen), ensuring her life dominates his own. She gave up on her aspirations of becoming a playback singer for the sake of being there as a parent to her son, but the overprotective nature of her motherhood and the lack of another partner makes ...
Read Full Post
The #MeToo movement in India kicked off right after Bollywood actress Tanushree Dutta alleged that Nana Patekar sexual harassed her. Since then, many women have come out with their #MeToo experiences on social media, accusing several celebrities of sexual assault or harassment. In the past few days, there has been an outpour from women from all walks of life. This is the first time that so many women in India have gathered enough courage to tell their horrific stories of sexual misconduct and to even name prominent perpetrators. In a staggering revelation made on Monday, the Bollywood writer and producer, Vinta Nanda, posted ...
Read Full Post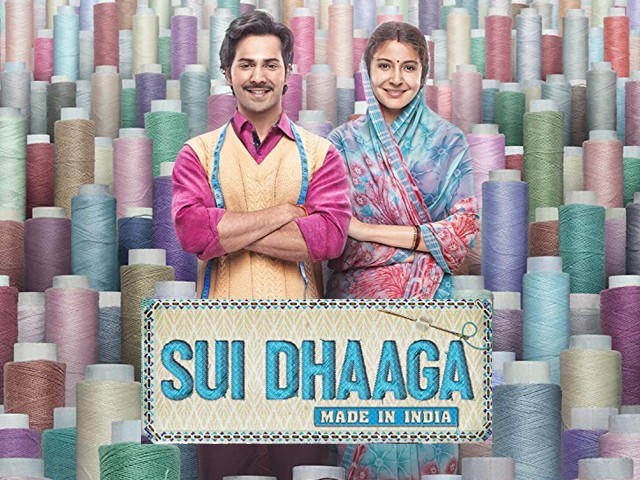 On the face of it, Sui Dhaaga may come across as the story of a married couple struggling to make ends meet, but quickly into the film one realises it is so much more than that. It is a film about the immense power held within the most ordinary skills that are often ignored and rebuked by South Asian society at large. It is also the modern-day struggle of a small town man who defies ordeals and naysayers to fulfil his dreams through his tailoring skills, making it relatable and inspiring.  Sui Dhaaga stitches the story of the poor and ...
Read Full Post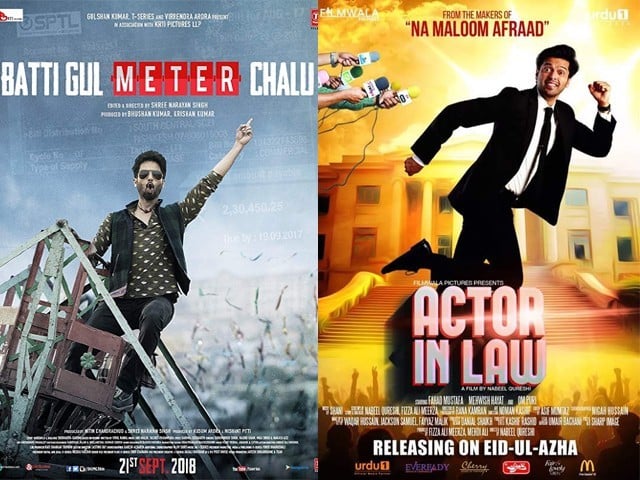 The trailer for Batti Gul Meter Chalu, scheduled for release on September 21st, was recently released to acclaim. The film, helmed by the Toilet: Ek Prem Katha director Shree Narayan Singh, stars Shahid Kapoor and Shraddha Kapoor alongside Divyendu Sharma and Yami Gautam. The film's theme is truly commendable, for this is perhaps the first Bollywood film dealing with the subject of electricity theft. The film is essentially an issue-based commentary on the subject of power theft and skyrocketing electricity bills in the mofussil areas of India. Shahid is a cheerful and carefree advocate, but his life changes completely when his ...
Read Full Post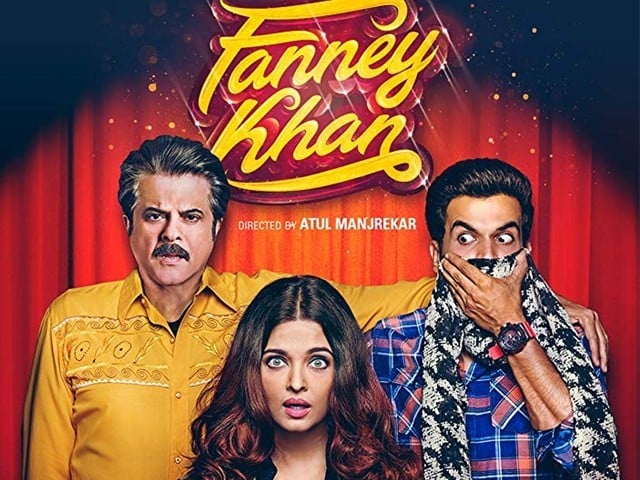 Fanney Khan is a remake of the 2002 Belgian film Everybody's Famous, and is the story of a father who leaves no stone unturned when it comes to fulfilling his daughter's dreams. Prashant Sharma aka Fanney Khan, played by Anil Kapoor, is an orchestra singer who was famous in the 90s, but now in his 50s he drives a taxi for a living. He dreams of making his talented daughter Lata Sharma (Pihu Sand) a huge singing sensation, and is willing to do anything to help her attain the stardom he couldn't achieve for himself. Although Lata does not have ...
Read Full Post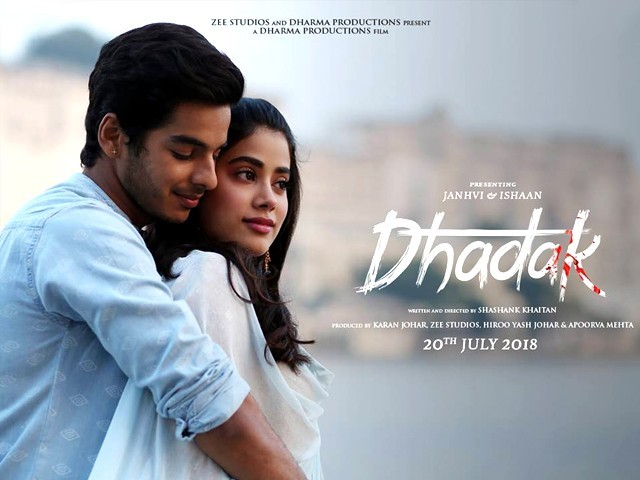 Dhadak is an adaptation of the celebrated Marathi film Sairat, based on the deep but doomed love story of two youngsters who, because of their class differences, have to pay a heavy price for being together by the hands of political and societal tyrants. The basic plot of Dhadak plays out the same way as the original, where Madhukar (Ishaan Khattar), a lower-caste boy, and Parthavi Singh (Janhvi Kapoor), an upper-caste girl, fall head over heels in love with each other. Parthavi is evocatively a fearless, boisterous and spoilt daughter of a Rajasthani political kingpin, while Madhukar is the shy son of ...
Read Full Post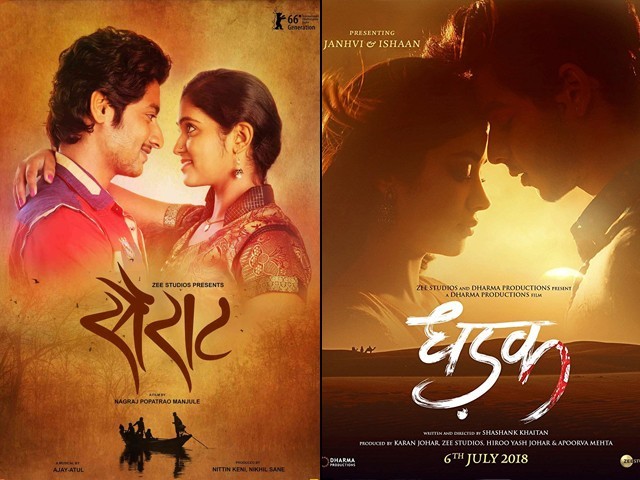 The much-awaited trailer of Dhadak, starring Janhvi Kapoor and Ishaan Khatter dropped on the Internet a few days ago, and gathered responses and reactions from people that reached a feverish and vehement pitch instantly. Dhadak, much to the disbelief and disappointment of people, could not strike a positive note and received cruel social media grilling and flak. Dhadak is an adaptation of the critically and universally acclaimed, hard-hitting Marathi blockbuster Sairat. The movie revolved around the deep and unconditional yet forbidden and doomed love story of two youngsters from different classes of society – Archana (Archie), the indulged daughter of an ...
Read Full Post