Pakistan is fortunate to be home to three great mountain ranges: the Himalayas, the Karakoram and the Hindu Kush. In fact, on the drive up the Karakoram Highway from Islamabad to Gilgit, I often stop at a place near Jaglote town where these three ranges actually meet. One can see the grand vista from the road, which could easily be missed if not for a sign nearby which reads, "The junction point of the three mightiest mountain ranges of the world." The Karakoram includes the K2, the world's second-highest peak, and is the most heavily glaciated area on the planet apart ...
Read Full Post
The UN Climate Change Conference 2018, or COP24 as it widely known, started with a bang and ended with a whimper two weeks later in Katowice, Poland. The bang came at the high level opening ceremony on December 2nd where celebrities like Arnold Schwarzenegger and Sir David Attenborough warned negotiators that "time is running out" for the world to take action to control global warming. Unfortunately, their warnings were not taken seriously as the Paris Rulebook that was finalised at Katowice on December 15th actually ended up watering down the Paris Agreement, especially in terms of finance, loss and ...
Read Full Post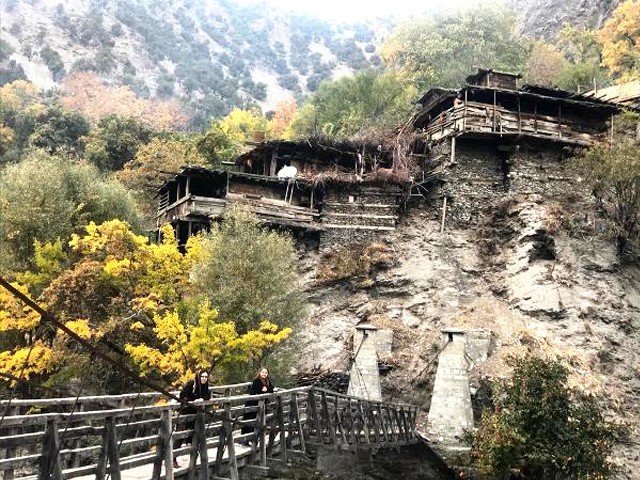 'Ishpata Inn and Restaurant', says the sign to a roadside hotel in Bumburet Valley in the Chitral district. Ishpata means welcome in the Kalasha language spoken exclusively by the endangered Kalash people, an ethnic group that has lived in three secluded valleys of these towering mountains for centuries: Bumburet, Rumbur and Birir. There are only around 4,000 Kalash villagers left in Chitral. They are one of the last peoples of western Asia to retain their aboriginal culture and have survived many waves of invaders, refusing to convert to Islam. Their neighbours across the mountains in the north-western region of ...
Read Full Post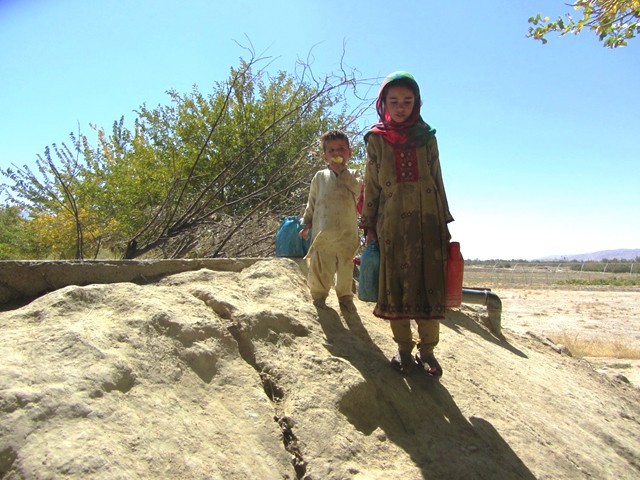 In an arid country like Pakistan, water in the form of rivers, glaciers and groundwater is life – it is what gives us sustenance. When there is too little, we have droughts, and when there is too much, we have floods. This is how it has been for centuries in this part of the world, and it remains how it is in Balochistan, home to the 7,000-year-old Mehrgarh civilisation. Pakistan's largest province is currently in the midst of a drought, and yet some districts have been flooded as well. I was part of a group of journalists from Islamabad who ...
Read Full Post
Taxila valley, which lies just beyond the Margalla Hills bordering Islamabad, is a picturesque, rural place with sleepy villages nestled below its green hills. Located less than an hour's drive from Islamabad, the area is famous for Khanpur Dam and a series of archaeological remains which were declared as world heritage sites by United Nations Educational, Scientific and Cultural Organisation (UNESCO) back in 1980. Ideally, Taxila should be preserved as a tourist destination steeped in history, but over the years, stone crushers (a machine used to break down large rocks into smaller rocks, gravel or rock dust) have been ...
Read Full Post
I had never been past Khaplu in the Ganche District of Baltistan, a lovely green valley encircled by towering mountains. I had stayed a few times at the picturesque Khaplu Fort Palace Hotel, which has painstakingly been restored by the Aga Khan Trust for Culture. The Khaplu Fort Palace Hotel Hence, I was excited to actually drive past Khaplu and head further north towards our border area with India's Ladakh region. This is a restricted area controlled by the Army and most tourists are turned back. Luckily, we had clearances as we were heading to a village ...
Read Full Post
Twenty-two years ago, did I think this day would ever arrive? That in little more than 10 minutes, a visibly uncomfortable Imran Khan would fumble over difficult Urdu words and take the oath to become Pakistan's 22nd prime minister? I wish I could say a resounding yes, but I, like so many of his supporters, have seen Imran rise and fall over the years (only to rise again) with exasperation. 'Surely he will deliver once he reaches his goal' is how we have comforted ourselves through the many stumbles, U-turns and compromises. Along the way, we have been called cult followers, ...
Read Full Post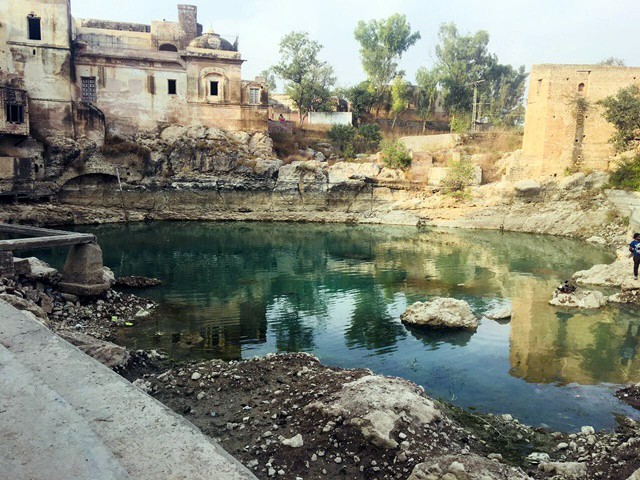 When the blue-green waters of the Katas Raj Hindu temple complex began to dry out last year, there was a furore in the media. Concern over the historical site brought the country's attention (and the Supreme Court's focus) to the plight of the local community's dwindling groundwater resources. One of the most photographed sites in Pakistan, the Katas Raj Hindu temple's pond is said to have been created from the teardrops of Shiva as he wandered the earth, inconsolable after the death of his wife Sati. For hundreds of years, Hindu pilgrims have bathed in this pond, whose plentiful ...
Read Full Post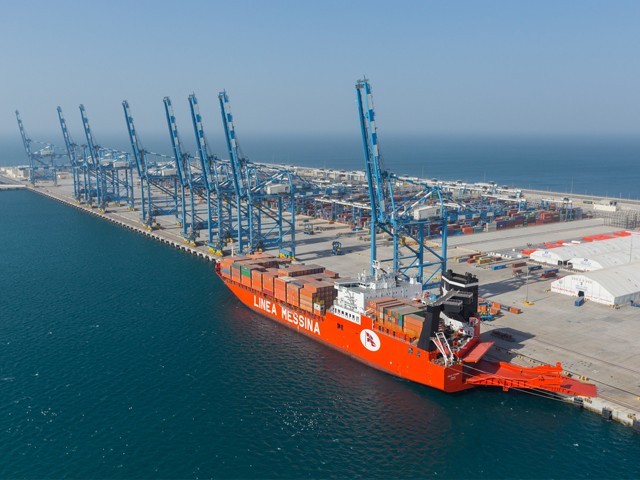 From the sky, Gwadar looks like a dust bowl as the ATR aircraft, which regularly flies along the Makran coast from Karachi, circles in for landing. The new airport, currently being designed, will be the largest in Pakistan once it is completed, but for now one has to settle for the old airport. Its VIP section is used often as ministers, senators and even the prime minister and the army chief regularly visit this once sleepy fishing port. They have all proclaimed Gwadar to be the jewel of the upcoming China-Pakistan Economic Corridor (CPEC). The drive from the airport along the newly ...
Read Full Post