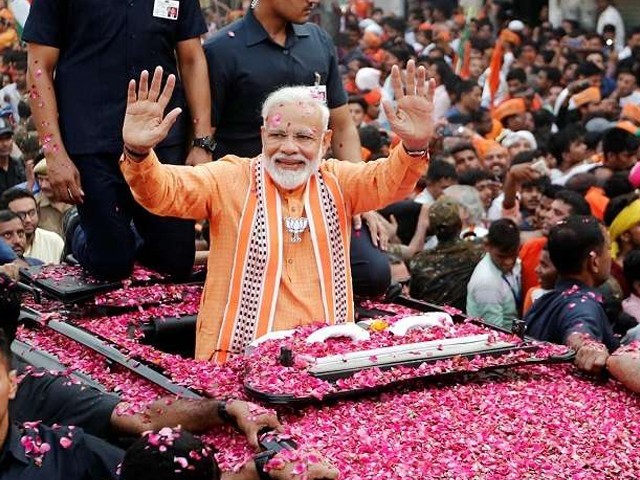 At the time of writing this piece, the National Democratic Alliance (NDA) is leading in 351 seats. This landslide victory belongs to Narendra Modi and his Bharatiya Janata Party (BJP), for those who predicted the demise of the Modi wave did not realise how India's electoral democracy works. When a magician like Modi – who knows the nuts and bolts of public perception – teams up with a shrewd election strategist like Amit Shah, together they create waves that win elections. If by divine grace they are blessed with an opponent as incompetent as Rahul Gandhi, such tides turn into ...
Read Full Post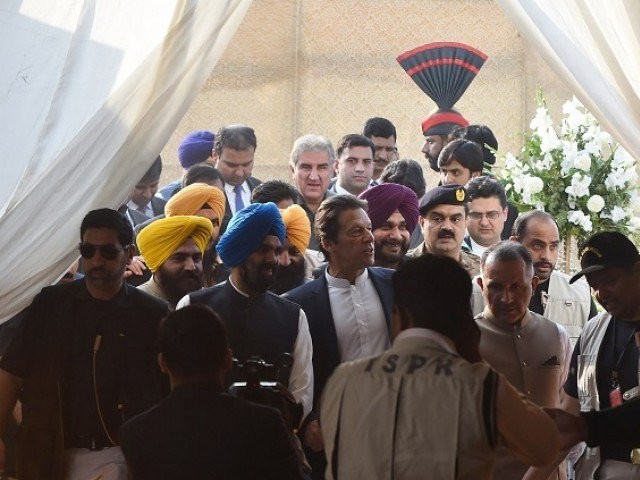 "If France and Germany who fought several wars can live in peace, why not India and Pakistan?" Well batted, Imran Khan. To begin with, the occasion that has led to this eastward flow of a fresh breeze from Pakistan – the inauguration of the Kartarpur corridor – must be celebrated without any political hesitations. It is indeed an occasion that deserves to be celebrated with the child-like joy that results from the deep spiritual moorings of the subcontinent. Indeed, Imran appeared sincere, hopeful and emotional in his speech and anyone with faith in humanity feels tempted to go head over ...
Read Full Post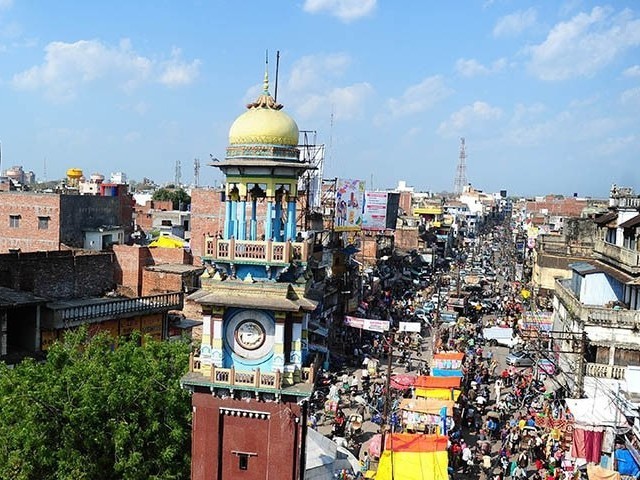 In post-independence India, Bombay became Mumbai, Madras became Chennai, Calcutta became Kolkata, Mysore became Mysuru, Bangalore became Bengaluru, and now Allahabad has become Prayagraj. Then, before the row over Allahabad showed any signs of settling down, there emerged demands to rename Muzaffarnagar to Laxminagar. The love to change names from the past continues after more than 70 long years of India's independence, and it will most likely continue on in the future as well. Although we talk of India as an emergent world power, it seems that the hangover of history is not yet over; it still lays buried ...
Read Full Post
The Indian state of Kerala, known as God's own country, has become the victim of nature's wrath and is experiencing the worst floods of the century. Thus far, the floods have left 445 people dead and dozens missing. In the hilly regions, floods have caused landslides which have exacerbated the destruction of homes, bridges and road networks. Around 1/6th of the population of the state has been directly affected, and the central government has declared it a level-3 calamity, which clearly indicates the severity of the catastrophe.  First of all, it is worth exploring why God's own country has come under God's ...
Read Full Post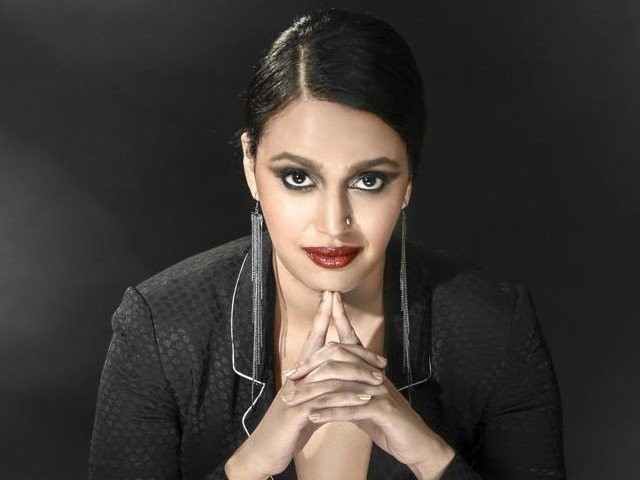 Given the current milieu of tense relations between India and Pakistan, an Indian contemplating the comments made by a relatively unknown Bollywood actress regarding Pakistan being a "failing state" may not be the most reasonable exercise. However, her statements bring forth something very typical about an average Indian's perception of Pakistan. Over in Pakistan, actress Urwa Hocane's posts calling Swara Bhaskar out for her contradictory statements on Pakistan have already gone viral on social media. Pakistan is the country that you @ReallySwara referred to,in 2015, as the "Best country you have ever visited" and it has only gotten better in the last few ...
Read Full Post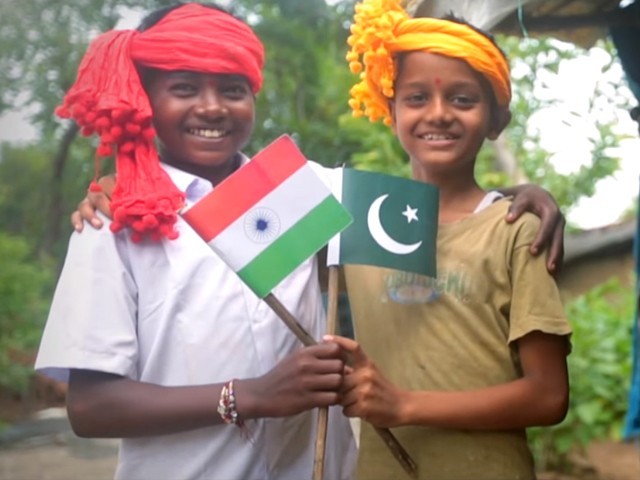 When it comes to India and Pakistan, one comes across an array of academicians and scholars in western campuses with piles of research on the Kashmir problem, Siachen and Sir Creek. But one hardly comes across any serious initiative to explore what unites India and Pakistan. India and Pakistan are inheritors of a common civilisation and hence we have an ocean of shared heritage in literature, philosophy, music, food, and mysticism. These days, it seems we have completely forgotten the days when we regaled ourselves over the melodies of Noor Jehan, Mehdi Hasan, Ghulam Ali and Ataullah Khan Esakhelvi. Even the days ...
Read Full Post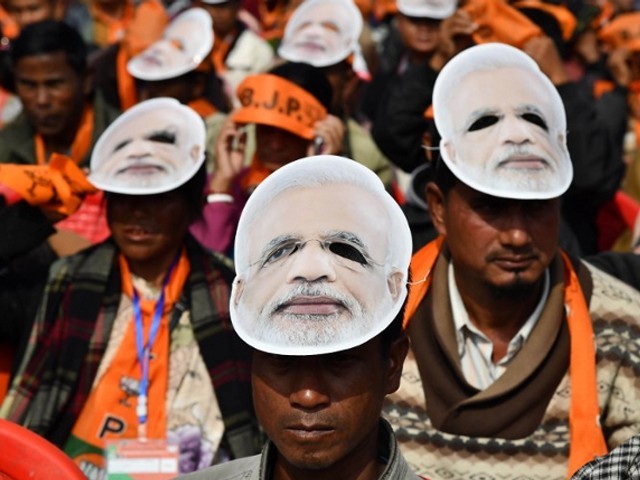 Until recently, what seemed like Narendra Modi's India now looks a little disenchanted after Bharatiya Janata Party's (BJP) lacklustre performance in Gujarat and the party's humiliating defeat in Rajasthan by-poll. It seems that the disillusioned and disappointed Indian voter is once again looking for a change. Not long ago, the intellectuals, human rights groups and journalists across the globe were lamenting the rise of ultra-right and orthodox Hindu nationalist government in India. The stray incidents of beef killings and love jihad gave them sleepless nights, compelling them to predict the onset of terrible times for the minorities and the end of the Nehruvian consensus. However, today it seems that ...
Read Full Post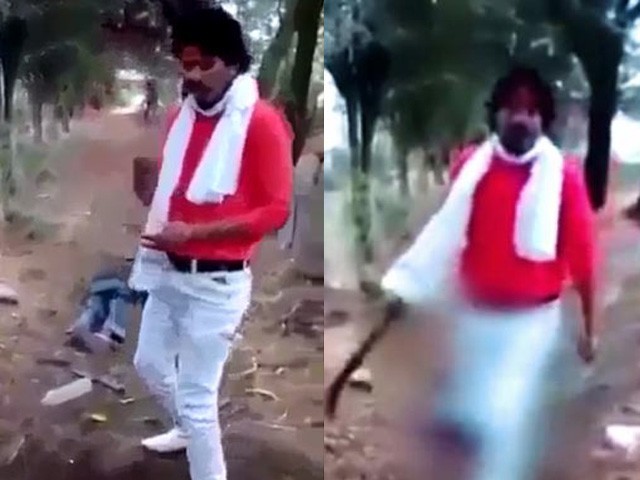 The brutal murder of Muhammad Afrazul in Rajasthan has left everyone aghast and shocked. Washington-based Baloch activist, Ahmar Mustikhan, writes, "My head is bowed in shame as a defender of Hinduism as a humanist faith and an Indophile. I am speechless and very angry." He has compared the killer Shambhu Lal to the Muslim killers Michael Adebolajo and Michael Adebowale who hacked an off-duty fusilier, Lee Rigby, with a knife and cleaver in London, putting the debate in an altogether different category. After this, one feels the urge to look for a suitable nomenclature for an extremism-like phenomenon in Hinduism. Huffington Post quotes the ...
Read Full Post
A 21st century movie based on the mythology of the 16thcentury about a 14th century queen has ruffled political feathers in India. The members of Karni Sena, a politico-cultural group of Rajputs, man-handled Padmavati's director, Sanjay Leela Bhansali, vandalised cinema halls, and openly threatened high intensity violence if the movie is released. The protesters allege that the movie distorts the Rajput history, glorifies a barbaric invader as a lover and a brave warrior. Rumours are galore that the movie shows a love affair between the Queen Padmavati and the invader Alauddin Khilji. However, the truth is far more complex than what appears on the surface. Eminent journalists like Dr Ved Pratap Vedic and Rajat ...
Read Full Post