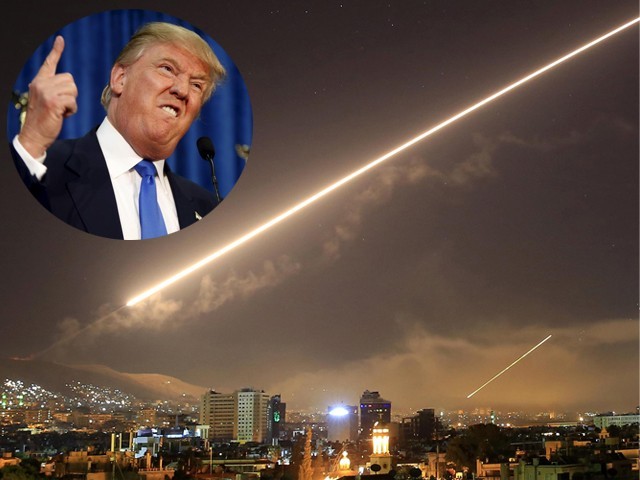 The Trump administration is more confrontational toward Russia than Barack Obama was, Glenn Greenwald and Zaid Jilani wrote in The Intercept recently. There is certainly some truth to the statement, despite the fact Donald Trump has been regularly portrayed as an agent of Vladimir Putin, even before he was elected at the end of 2016. Never mind, for example, that Trump's nominee to replace Rex Tillerson as Secretary of State, CIA Director Mike Pompeo, recently confirmed that, "A couple hundred Russians were killed by US forces in Syria earlier this year." Pompeo wasn't merely stating the blunt truth about an incident in February, in which US ...
Read Full Post
Almost a month ago, Israeli Prime Minister, Benjamin Netanyahu, tweeted to show solidarity with the Iranian women protesting against Iran's hijab laws, mentioning that he stands by those who stand for 'freedom'. As we counter Iran's aggression, we should always remember the brave people of Iran: their suffering, their hopes, their courage. Women are jailed for removing their hijabs. Students are tortured and shot for advocating freedom. We stand with those in Iran who stand for freedom. — Benjamin Netanyahu (@netanyahu) March 6, 2018 Nikki Haley, Donald Trump's ambassador to the UN, also said something similar in January of this year when ...
Read Full Post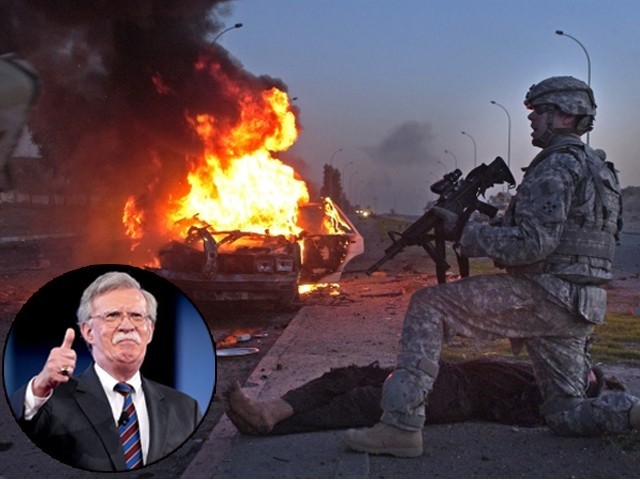 John Bolton's recent inclusion in the Trump administration as his new national security advisor is a slap in the face of every Trump supporter who voted for him on his non-interventionist campaign platform – particularly in relation to America's failures in Iraq (Bolton being one of the leading architects of the war in 2003). Unfortunately for the Middle East and the rest of Asia, Bolton is a man so hawkish that his appointment received open warnings from the Washington Post, the New York Times, the Huffington Post, the Guardian, Vice News, Vox, and Foreign Policy magazine, just to name a few. All of these western outlets have championed US-backed ...
Read Full Post
US President Donald Trump's cozy relationship with Saudi Arabia makes little sense in its recent historical context, given this is the same Trump who once accused Saudi Arabia of committing the 9/11 attacks. This is also the same Trump who rose to the presidential throne on an anti-Muslim platform, which is intriguing because Saudi Arabia is of course not only the birth place of Islam, but also a country which exports radical Islam as though it were a commodity. However, if there is one thing Trump hates more than dark-skinned refugees, it's Iran, and this is the crux of the newfound Trump-Saudi alliance. Of ...
Read Full Post
Much of the world is still coming to grips with the news that US President Donald Trump has agreed to meet with leader of the Democratic People's Republic of Korea (DPRK), Kim Jong Un. Fortune described the news as being "nothing short of a miracle", which aptly describes how the rest of us, who do not want a nuclear holocaust, feel. That being said, it must be asked, what is behind Trump's intention of meeting with Kim, and why now, at this particular juncture in history? It wasn't too long ago that reports were emerging that the US was secretly considering a direct military strike on North ...
Read Full Post
Saudi Arabia has viewed the recent protests in Iran as no less than a geopolitical opportunity as the Kingdom is currently locked in a regional power struggle against the Islamic Republic. Saudi commentators have publicly lambasted Iran, calling the protests a "fierce blow to the heart of Khomeinism" and stating that the protests had "made Iran boil like it's on a crater of a volcano". Some commentators warned "collapse" would be next. Apparently, Saudi Arabia has forgotten that not too long ago, it launched a crackdown of its own (something Iran initially tried to avoid doing in response to the protestors, believe it or not). While at ...
Read Full Post
Donald Trump's decision to ring in the new year by simultaneously demonising both Iran and Pakistan on Twitter has already backfired tremendously. Following threats that the US would withhold aid to Pakistan, the US confirmed it would withhold $255 million in aid (which has now become $900 million) and is now reportedly threatening a roughly $2 billion more as well. "We're hoping that Pakistan will see this as an incentive, not a punishment," a US State Department official told reporters. According to the Wall Street Journal, this recent animosity towards Pakistan has not gone over well. Pakistani Foreign Minister Khawaja Asif said in an interview that the US has failed to ...
Read Full Post
Despite Saudi Arabia's tough rhetoric and brutal assault against its neighbour, Yemen (the poorest country in the region), the unfortunate reality is that Saudi Arabia is not the strongman it has hopelessly painted itself to be. This isn't conjecture, nor is it an attempt to needlessly bolster and promote regional rivals such as Iran, as has become the trend among anti-imperialist  commentators. Yes, Saudi Arabia is an oil-rich country who uses its money to great effect on the international level. Saudi Arabia's relationships with the nuclear powers, Russia and China, have also been intensifying. However, what the media won't tell you is that there is actually ...
Read Full Post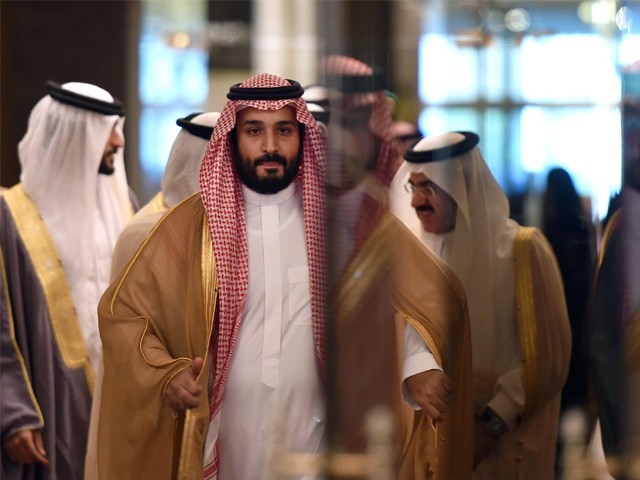 According to the Washington Post's Fareed Zakaria, in order to understand how traditionally secular Muslim countries became hubs of radicalisation in recent years, you need just one example – Saudi Arabia. Zakaria explains: "In Southeast Asia, almost all observers whom I have spoken with believe that there is another crucial cause (behind the 'cancer' of extremism) – exported money and ideology from the Middle East, chiefly Saudi Arabia. A Singaporean official told me, 'Travel around Asia and you will see so many new mosques and madrassas built in the last 30 years that have had funding from the Gulf. They are modern, clean, air-conditioned, well-equipped, and Wahhabi (Saudi Arabia's ...
Read Full Post