Saudi Arabia has viewed the recent protests in Iran as no less than a geopolitical opportunity as the Kingdom is currently locked in a regional power struggle against the Islamic Republic. Saudi commentators have publicly lambasted Iran, calling the protests a "fierce blow to the heart of Khomeinism" and stating that the protests had "made Iran boil like it's on a crater of a volcano". Some commentators warned "collapse" would be next. Apparently, Saudi Arabia has forgotten that not too long ago, it launched a crackdown of its own (something Iran initially tried to avoid doing in response to the protestors, believe it or not). While at ...
Read Full Post
Donald Trump's decision to ring in the new year by simultaneously demonising both Iran and Pakistan on Twitter has already backfired tremendously. Following threats that the US would withhold aid to Pakistan, the US confirmed it would withhold $255 million in aid (which has now become $900 million) and is now reportedly threatening a roughly $2 billion more as well. "We're hoping that Pakistan will see this as an incentive, not a punishment," a US State Department official told reporters. According to the Wall Street Journal, this recent animosity towards Pakistan has not gone over well. Pakistani Foreign Minister Khawaja Asif said in an interview that the US has failed to ...
Read Full Post
Despite Saudi Arabia's tough rhetoric and brutal assault against its neighbour, Yemen (the poorest country in the region), the unfortunate reality is that Saudi Arabia is not the strongman it has hopelessly painted itself to be. This isn't conjecture, nor is it an attempt to needlessly bolster and promote regional rivals such as Iran, as has become the trend among anti-imperialist  commentators. Yes, Saudi Arabia is an oil-rich country who uses its money to great effect on the international level. Saudi Arabia's relationships with the nuclear powers, Russia and China, have also been intensifying. However, what the media won't tell you is that there is actually ...
Read Full Post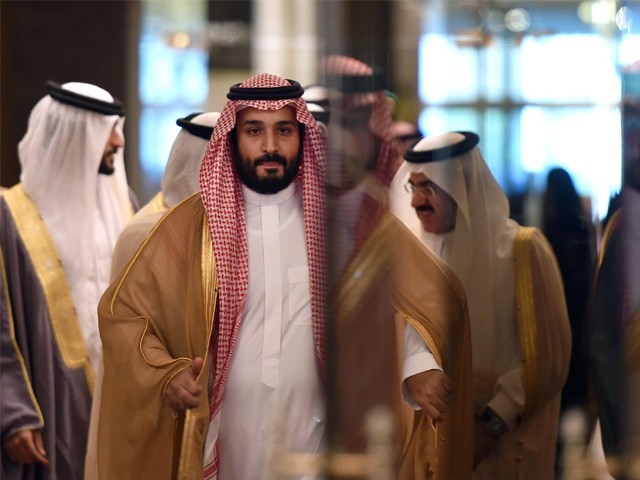 According to the Washington Post's Fareed Zakaria, in order to understand how traditionally secular Muslim countries became hubs of radicalisation in recent years, you need just one example – Saudi Arabia. Zakaria explains: "In Southeast Asia, almost all observers whom I have spoken with believe that there is another crucial cause (behind the 'cancer' of extremism) – exported money and ideology from the Middle East, chiefly Saudi Arabia. A Singaporean official told me, 'Travel around Asia and you will see so many new mosques and madrassas built in the last 30 years that have had funding from the Gulf. They are modern, clean, air-conditioned, well-equipped, and Wahhabi (Saudi Arabia's ...
Read Full Post