This month, a lot of Pakistani potential blockbusters have released their trailers one after the other. First it was Shoaib Mansoor's Verna, then Shaan Shahid's Arth 2, and now the colourful trailer of Rangreza has struck our eyes. Rangreza's trailer makes a person think twice considering the storyline it possesses. The trailer seems to have two distinct personalities that make this movie seem interesting. The first half gives off a vibe of a romantic-comedy based on sweet melodies, followed by a tragedy and a happily ever after. However, the second half of the trailer makes one sit up straight when it starts addressing a ...
Read Full Post
I always feel that a trailer cannot be an evaluator for how a movie will turn out, like the saying goes, "do not judge a book by its cover". That is precisely what a trailer is, a cover of an upcoming movie. Mahesh Bhatt's Arth is the first Hindi film to be remade in Pakistan. Arth 2, a modern day retelling of the original story, has a romantic storyline. With Shaan Shahid playing the lead role, this is one movie you don't want to miss out on. Setting the original 1987 Arth aside for a moment, the new version looks fast-paced, glamourous and gripping enough to give it a view. ...
Read Full Post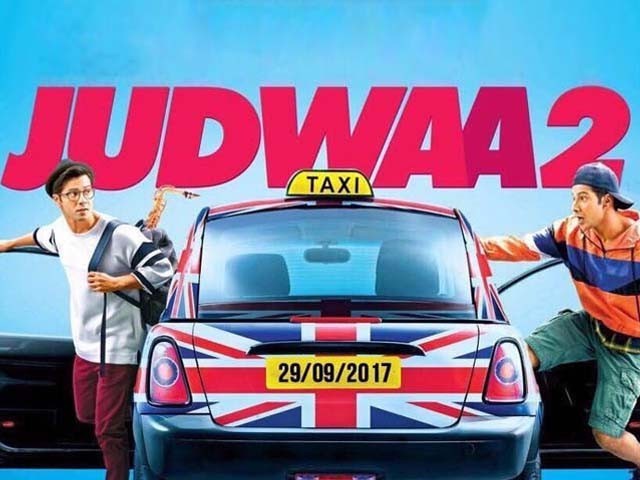 I recently watched Judwaa 2 and to be honest, I was thrilled during the entire movie. It is a David Dhawan directorial, who directed the original Judwaa as well. Luckily for us, Judwaa 2 has all the David masala his other movies entail. It is packed with a 90s Bollywood formula script, comic escapades, hilarious situations and scenes that lack logic, yet you watch it and feel thoroughly entertained. With a David movie, one expects loads of drama, an action-packed comedy, slapstick jokes and tapori (rowdy) lyrics. And this is precisely what you'll see in Judwaa 2. I don't need to delve too much into the story line, since it's exactly similar to ...
Read Full Post