The start of the month heralded the upturning of yet another one of Saudi Arabia's archaic laws restricting its female citizens. By finally allowing adult women to apply for passports and to travel autonomously for the first time in the kingdom's history, the government appears to have conceded to the international pressure that followed a series of escape attempts made by Saudi women fleeing domestic violence and abuse of the 'guardianship' system. This is the newest addition to a series of emancipation measures – among which was a sexual harassment law and giving women the permission to drive, both of ...
Read Full Post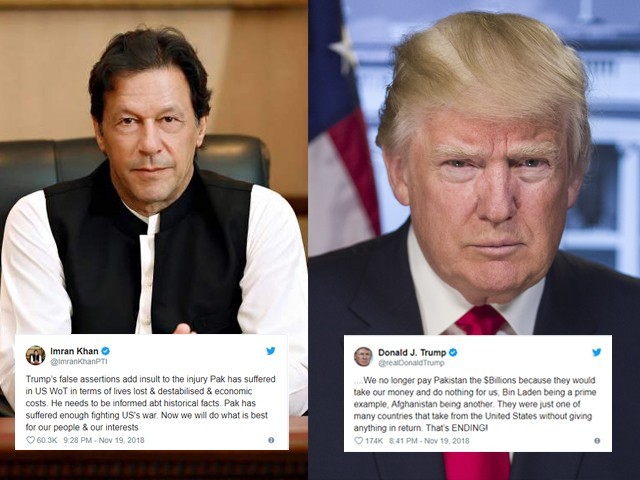 In the one-on-one tirades between state premiers that now often substitute bilateral exchanges between nations, I tend to find free entertainment. However, when President Donald Trump recently poked Prime Minister Imran Khan by once again downplaying Pakistan's role in the War on Terror, and the latter took the cue to respond with a fitting rejoinder, it wasn't the average Twitter war that ensued. Before getting into what exactly catalysed the quick escalation of this heated exchange, something needs to be set in stone. Trump has become the face of the rapidly emerging 'Twitter politics', having personally typed many of the ...
Read Full Post
One would think that the loose cannon that is the rising monarch of Saudi Arabia, long since the world's Muslim hegemony, would not have thought all its radical initiatives through. And with good reason too. But recent endeavours are making us think otherwise. From where we stood, the lifting of the decades-long driving ban for women, only weeks from being set into motion, was nothing if not far flung. But it's now being tailed by an impressive pre-emptive measure. Put short, Prince Mohammed bin Salman's (MBS) Vision 2030 might just be a concrete plan, and not just a ludicrous ...
Read Full Post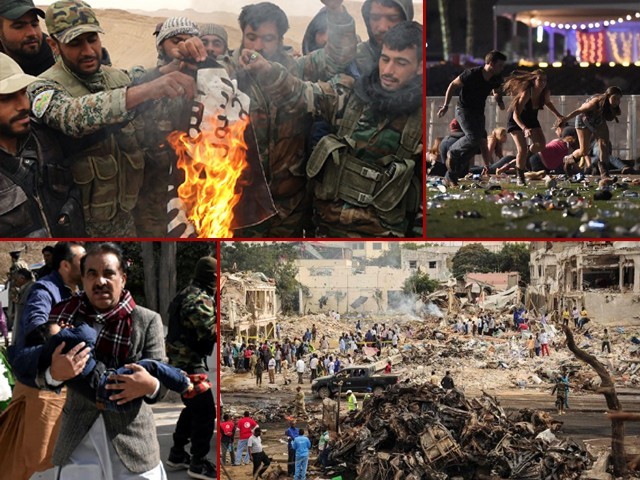 As we step over the threshold of one pandemonium of a year, it is evident that the global perspective is shifting, with many 'rites of passage' that were once the norm for transitioning from one year to the next with an outlook of optimism and hope, being replaced instead by realistic concerns over security and the need to secure borders.    Today, questions asked in hindsight and disconcerted glances exchanged in retrospect, all entail a fresh meaning. This is because as the year dissolves into its waning stretch, it is hard to ignore the events that made it, in many ...
Read Full Post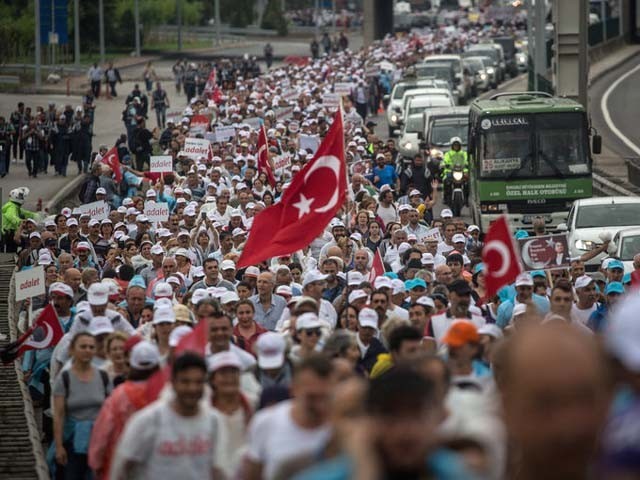 The streets of Ankara still reek of punctured patriotism and vehemence. Today, Turkey finds itself stumbling upon an all too vivid memory of the July 15th coup attempt that marks a momentous yet troubled first anniversary. Observing the aftermath of last year's events, it is still not safe to say whether the new chapter opened up by the coup will be as promising as it was perceived to be from atop a vanquished military tank. And now, with wounds barely healed, Turkey finds itself hurled into yet another political endeavour. Thousands of restless citizens are taking to the streets behind the opposition leader, Kemal Kilicdaroglu, to embark on a Justice March from Ankara to Istanbul. The dynamic opposition ...
Read Full Post