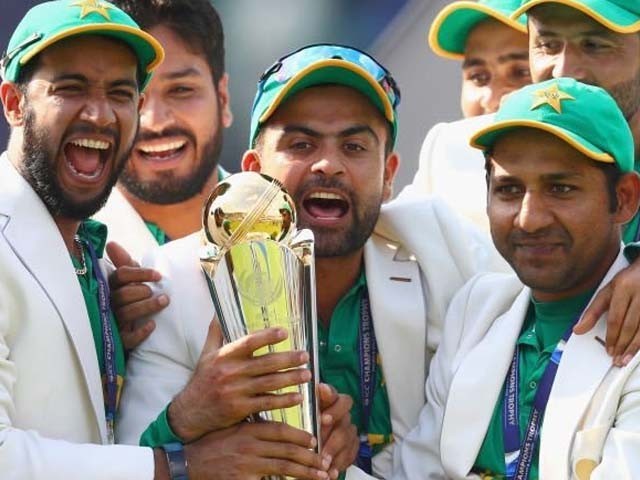 Pakistan just pulled off an incredible victory against politically imposed nemesis India in the Champions Trophy final last month. The victory tasted so sweet that the government and media houses (don't forget the Pakistan Cricket Board (PCB) too, they're here somewhere) took it upon themselves to virtually term this win as the epitome and peak of Pakistan's performance. Really? Wait, we're still ranked sixth in the world? Hold on to your horses, people; it's a great win but Pakistan cricket has a long way to go. The victorious Pakistan team lift the Champions Trophy, India v Pakistan, Final, Champions Trophy 2017, The Oval, London, June 18, 2017. Photo: ...
Read Full Post
Two weeks ago, when the most prestigious tennis tournament kicked off, I, along with most critics, predicted the greatest of this generation (Roger Federer) to further enhance his stature. It was one of these predictions that not only considered current form, but also incorporated past performances. Federer's grass is Wimbledon's grass, not the other way around; he has sole proprietorship over it. By dismantling the injured Croat, Marin Cilic, in yesterday's final 6-3 6-1 6-4, the Swiss maestro added to his seemingly never-ending list of accolades. His eighth Wimbledon title, a standalone record, and his 19th Grand Slam has now ...
Read Full Post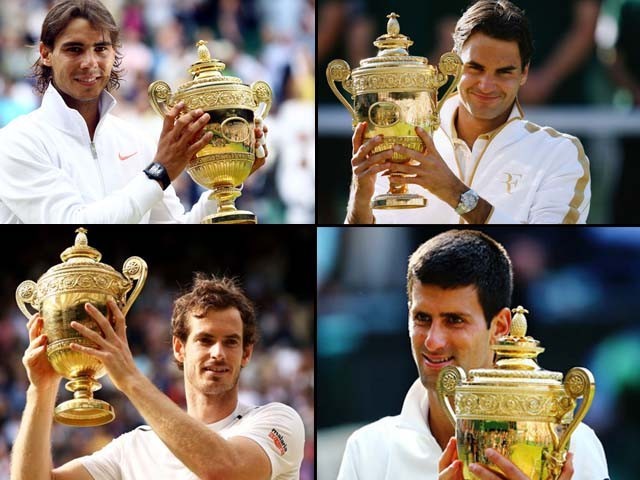 Aw yes. It's that time of the year again. It'll take a fortnight to initiate another year's waiting, but the memories of players dressed up in pristine whites, playing on the meticulously cut grass will remain etched till that time. One year of intense drama, ups and downs, stories of decline and two fables of renaissance all boil down to this. When 128 players kick off the 131st Championships at the All England Tennis Club at Wimbledon on Monday, for the next two weeks, we will see tennis the way it was meant to be seen. The original grass courts will be open ...
Read Full Post
The most unpredictable team in the world, ranked bottom in this tournament, has yet again pulled it off. It has taken eight years for Pakistan to hoist an international trophy, but in doing so, they've blown out everyone who doubted them. Two hundred million people rejoice once again, as Pakistan rises from the ashes to beat India (emphatically, I must add), to win the 2017 ICC Champions Trophy for the first time. The victorious Pakistan team lift the Champions Trophy, India v Pakistan, Final, Champions Trophy 2017, The Oval, London, June 18, 2017. Photo: Getty Images This ...
Read Full Post
When a young, youthful and long-haired Rafael Nadal debuted at Roland Garros (French Open) in 2005, Carlos Moyá, former world number one and currently Nadal's coach, predicted that this kid would be a tennis prodigy. Younger days: Nadal kisses the trophy after his first French Open triumph at the age of 19 in 2005. Photo: AFP Fast-forward 12 years into 2017, this physically gifted kid from Mallorca has managed to do something that has never been done in tennis before – he just won his 10th Roland Garros Championship, defeating the third seed Stan Wawrinka 6-2, 6-3, 6-1 in the final. Yes, you ...
Read Full Post
When the eighth ranked cricket team met the top ranked cricket team, there was little doubt about the outcome of the game. Being optimistic after Pakistan's appalling performance in its last match against India was surely a madman's bet, but team Pakistan is predictably unpredictable for a reason. Wahab Riaz went off the field with a twisted ankle. Photo: AFP In a match where everything (except Imad Wasim's laser sunglasses) was different about the Pakistan team, South Africa was defeated by 19 runs through the Duckworth/Lewis Method (D/LS) in 27 overs. Was this down to the performance of ...
Read Full Post