Doctors in Pakistan have always managed to be a regular part of the headlines for debatable reasons. Besides facing career and image building challenges, the doctors community has also suffered at the hands of certain health policies, the infamous Central Induction Policy (CIP) being the most notable. The foregoing Punjab government claimed that only blue-eyed candidates were inducted in post-graduate training programs in public hospitals across the province. To end this putative monopoly and to establish a system based on merit, the former Punjab chief minister introduced the notorious CIP, which although was put forward in good faith but turned ...
Read Full Post
Amateur butchers with no skills, armed with sharp knives and cleavers of various sizes and shapes will once again see daylight on Eidul Azha. These part-time novices can be seen swarming our cities during the wee hours of Eid. They are stationed at every nook and corner and seem trained in their craft of deception. In our quest to find the most reasonable butcher, we end up overlooking important factors such as hygiene and whether or not they are skilled enough to perform qurbani (slaughtering) the correct way. It is imperative that we keep such factors in mind before hiring butchers. After mosques ...
Read Full Post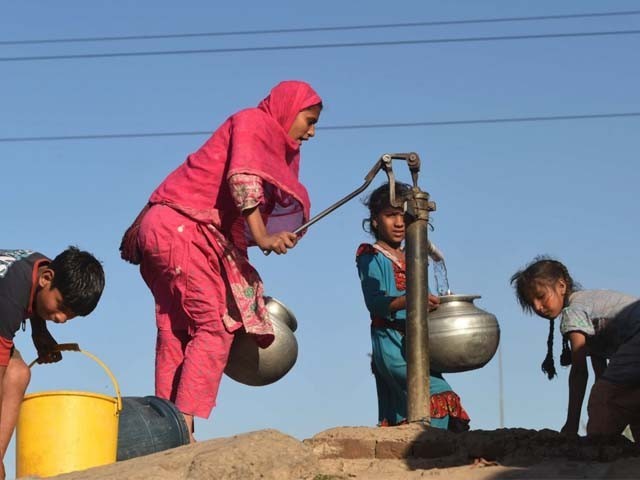 I recently came across an alarming news story about high levels of arsenic in our groundwater supply. Unfortunately, this is turning into a serious issue in developing countries such as Pakistan, India, Bangladesh and other parts of the subcontinent. Recently, a nationwide study based on sampling approximately 1,200 groundwater pumps was carried out. The study was led by Dr Joel Podgorski, a Swiss geologist and computer scientist. The study illustrated that the amount of arsenic in the groundwater of various Pakistani areas dotted along the Indus River and its tributaries, including Multan, Lahore, Kasur, Sheikhupura, Gujranwala and around Hyderabad, have reached alarming levels. This shocking news ...
Read Full Post
TOPICS
"You sow in tears before you reap joy."  The statement by Ralph Ransom, author of the book 'Steps on the Stairway', falls short when applied to the doctors of Punjab. They sow day and night for years, only to pluck disappointment and cold shoulders. Frustration, desperation, sweat and tears flood every corridor and hallway of every medical college. The story of a medical student in Pakistan trying to become a doctor can very well be compared to a person trying to make it to the end of the tunnel, only to find out that the light at the end is not the promised land ...
Read Full Post