Hit by one colossal tragedy after the other, the people of Pakistan are heartbroken and disappointed. What could have been an averted disaster became the inevitable when Bhoja Air decided to fly its 40-year-old Boeing 737-200 for Rawalpindi on April 20, 2012. Boarded by newly married couples, children and their parents among others, at 5:05 pm from the Karachi airport, the inaugural flight came hurtling down towards the outskirts of Rawalpindi at around 6:46 pm on Friday. While I checked channels for updated reports and alerts on any survivors, I couldn't help but notice how rash and obscenely inappropriate the local ...
Read Full Post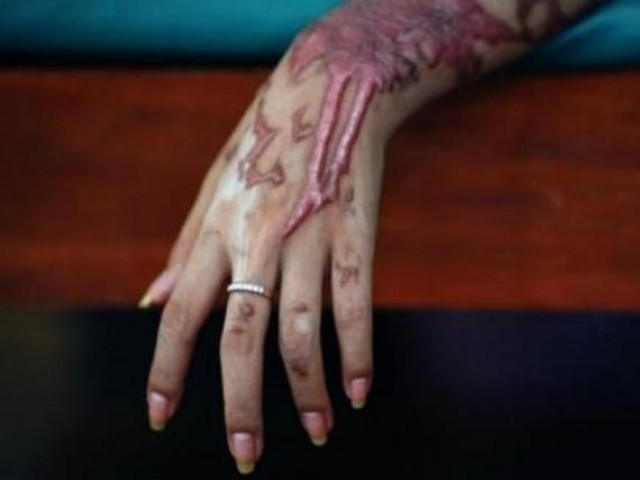 A few weeks ago, the tragic news of Fakhra Yunus's suicide garnered extensive amounts of local and foreign media attention; women rights activists spoke up, politicians did the routine condemnation, lawyers demanded justice for a victim who no longer existed, who left precisely because people had forgotten her; her perseverance ran out as the general apathy of her society ran high. We all had become oblivious of her long before she killed herself. That is far worse than any kind of death – when your own people render you irrelevant. But this isn't about Fakhra. This isn't about Bilal Khar's ...
Read Full Post
It started with this video. Dear Maya Khan, My name is Mehreen. I like browsing through morning talk shows when I'm waiting for breakfast made by my mom who, like your colleague said in a particular clip, is like my friend and I confide in her often. Sometimes I don't. Sometimes I do. She's never demanded an oath of eternal confidence in her. We're humans, and we love our private space. You might be thinking, "Why is she telling me this?" I thought I should let you know about the knitty gritty of my personal life since you do enjoy delving ...
Read Full Post
I joined Twitter a few months ago after my friends couldn't stop whining about my absence on the social network. Time passed by and I gained recognition for my pseudo-humour. People followed me and I followed a few of them. The ones that I did hit the green tab on were usually journalists, writers, bloggers or citizens who knew how to use grammar accurately. Then, one day, it dawned upon me: There were several easily-distinguishable types of users in the Pakistani-Twitter sphere. I also noticed how they followed each other almost obsessively and formed mini-clans on the desi world ...
Read Full Post