No one said it was easy being a Pakistani woman. We fight misogyny, chauvinism and harassment on a daily basis in our schools, workplaces and for some, even homes. We are daughters, sisters and mothers but those relationships are not unto themselves. We populate the corporate world, lead movements, teach impressionable minds and raise little people. There is very little women cannot achieve and that forms our identities. It is a small mind then, in my opinion, which tries to fight misogyny by fitting into a box shaped like a man. A mind that has no business representing the multi-faceted and peerless entities that ...
Read Full Post
This past week, the Sindh Assembly passed two laws against honour killing and acid attacks. It is a commendable initiative and the first such act against honour killings in all four provinces and territories. The laws are adequately severe with stipulations such as no blood money is allowed to be granted, acid attacks are unbailable offences and suggesting that the capital offence may be given to those killing in the name of honour. Furthermore, they are reflective of a humanistic mind-set and the architects of it will have to do far more than merely draft it and push it through the red tape of senates and assemblies to receive accolades ...
Read Full Post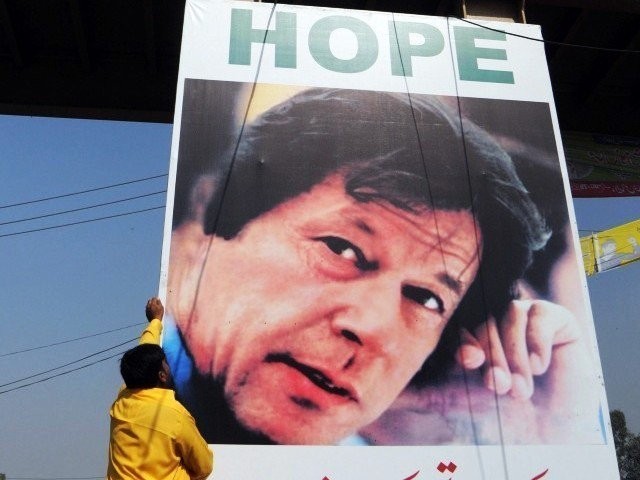 As a nation, we Pakistanis are a romantic people. From our folklore to our cultural beliefs; from our personal relationships to our politics, we love a sentimental tale of love, strife and bravery. It is only fitting then, that our choice of leaders should follow suit. The love affair of the Bhuttos is example enough – from Zulfikar Ali Bhutto's fiery charisma, to his daughter's legend, we have proven an unwavering support of the lone warrior fighting for the greater good. As one light fades, another begins to flicker – Imran Khan charges into the arena, ready to slay all wrong-doers and battling for the ...
Read Full Post
A self-confessed Indian spy was caught in Pakistan to be sentenced to death, so some people in Mumbai went to an apparel outlet and stomped on clothes that were made in Pakistan. Sometimes, facts can be more absurd than fiction. The store, the ever popular Zara, that carries clothes made in multiple countries, was accosted by Raj Thackeray's Maharashtra Navnirman Sena (MNS). Hindu hardliners and Indian nationalists all in one, the party is known to take extreme stances on multiple issues concerning Muslims, cows, Pakistan, etcetera. The violence that the party usually propagates is interestingly in direct contrast with the glossy image India reflects to the world; the land of breakthrough ...
Read Full Post
It is a hot, dusty day. You grab a glass from your kitchen shelf, walk over to the mineral water dispenser, and pour clear and fresh water into it. The coolness satiates your thirst quickly and you leave it on the table partially full, in a hurry to continue the day's chores. There is one reality lost in this mundane action: The water you wasted in one minute, some could stretch for one entire day. Not very far away in fact, there are people like you and I who satiate their thirst with water that is slightly better than sewage water. ...
Read Full Post
There is almost nothing Aamir Khan touches that does not turn into gold. Not just a shiny, yellow plating but a burnished, solid bar. There is no denying the fact that he is a genius and in this advertisement, he proves it yet again. It is poignant, and it is sweet. It touches upon an age-old, bitter dispute delicately, albeit tentatively. The constant war fought, particularly in the sub-continent, for women's rights and against male chauvinism continues to grow increasingly aggressive with each generation. In my opinion, it has escalated to the extent that it has desensitised many from both ...
Read Full Post
On Tuesday, in a ruling that can only be lauded, Pakistan's Federal Shariat Court (FSC) elated numerous childless couples all over the country by validating 'test tube babies'. The method is more formally known as In Vitro Fertilisation (IVF), which has been in use since the 70's in other parts of the world and is now a common technique globally. Although it would be foolish to assume that IVF procedures were not taking place in Pakistan prior to this verdict, it is still heartening to know that couples will be able to seek alternative ways to have children with clear consciences and hopefully, a less judgmental society. In its ...
Read Full Post
TOPICS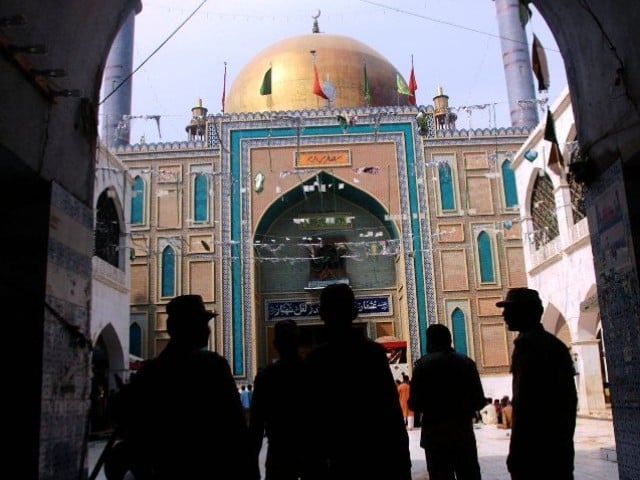 Three years ago, I had a dream; I dreamt of being at the shrine of Lal Shahbaz Qalander. While I am no clairvoyant, and my experience of going to mazaars and shrines has been close to non-existent, the dream was vivid and it was stirring. Whether it was symbolic of listening to 'Ho Lal meri pat' too many times, or seeing pictures of where Lal Shahbaz Qalander is buried, or something more, I do not know, but because I was curious and I had never been to this hub of folk-lore and Sufism I decided to finally go and see ...
Read Full Post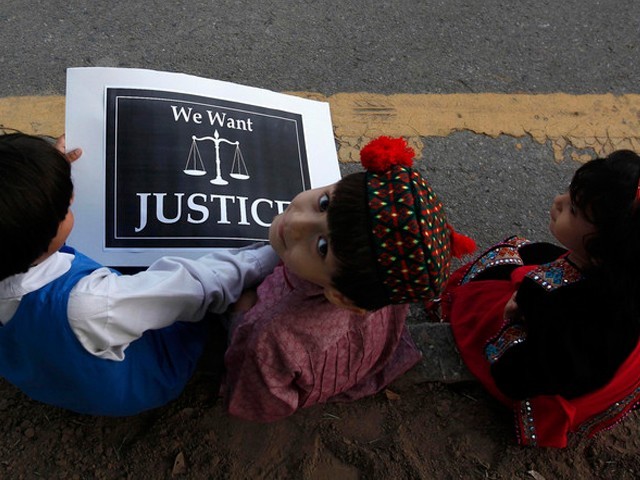 Once upon a time, in a land not so far away, there was a little princess called Sarima*. But wait, this is not a fairy tale. This is a slap in the face of a society that greatly lacks humanity. In this tale of woe, Sarima is a 6-year-old girl whose body was found in a dirty drain in Karachi's Korangi Crossing area. She had been raped, mutilated and left for dead. When her lifeless body was located and taken to the Civil Hospital, it was a miracle she was still breathing. No one thought she would make it, but she did. God ...
Read Full Post
In the land of sufis and saints, the province which gave birth to Benazir Bhutto and where Abida Parveen's voice transcends gender, we saw a despicable example of massive regression to the Stone Age. Recently, Pakistan People's Party (PPP) Provincial Minister Imdad Pitafi disrespected a woman, Pakistan Muslim League-Functional's (PML-F) MPA Nusrat Abbasi, by passing offensive and sexist remarks in the Sindh Assembly. The incident repelled every ethical Pakistani. It symbolised everything that is wrong with Sindh right now – a man of such caliber, bearing Bhutto's party name, with an important portfolio to boot (minister for Works and Services), ...
Read Full Post