As I typed the list of thalassemia centers all over Pakistan, my cellphone started ringing and diverted my attention. On inquiring who was calling, I heard a sad and depressed voice on the other end. A father's voice. I usually get calls but there was something special about this particular one. The guy got married around two years ago to the love of his life (who was his cousin). Now they have a one-year-old baby… and that baby is a thalassemia major. According to him, no one in their family had this disease, but both of them were thalassemia minor and ...
Read Full Post
For over four years, Fight Against Thalassemia (FAiTh) has been trying to convey a simple message across to the government: to pass and implement a Pre-Marital Mandatory Tests Bill in the country. This is a simple request for a simple bill and a simple solution to highly complex problems that our society faces today. Even though right now there are no government-based Thalassemia treatment centers, this situation will improve soon as there will soon be as many as seven Thalassemia treatment centers run by the Government of Pakistan. The exact date of when these centers will be setup however, only ...
Read Full Post
After my post "No test, no nikkah", I have got some appreciation and at the same time some objections as well. Here is the reply to those objections: Several people asked me how they can ask their partners to get tested. "It doesn't look good," they said. A friend of mine said "The in-laws might start beating me Ayesha!" and I simply replied, "Just for once think of your generation – that beating won't be anything then." Then, there are people who ask me who am I or the government to stop them marrying their love if both are Thalassemia minor. Who said ...
Read Full Post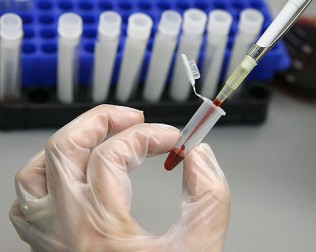 Almost every third girl gets married to a guy she doesn't know, has never met or never talked to before. The guy's family just saw the girl somewhere, they sent the proposal and if the girl's family didn't find anything objectionable then everything is final – the date is fixed, venue decided…and they get married to each other. Now, the happily married couple is expecting a new family member, and when the new family member is born, they get to know that the baby is having a disease called Thalassemia. They go blank. They run to doctors. They try to ...
Read Full Post
TOPICS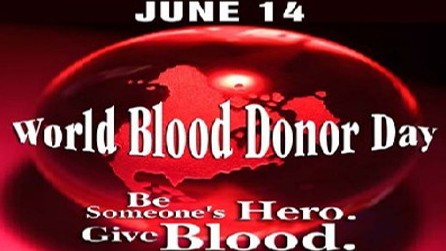 "Every second, someone in the world needs blood. And every step of the way, you have been there to fulfill that need. Your generosity has been the hope and courage for thousands of those patients who suffer from Thalassemia. Thanks to your support, those with Thalassemia now continue to lead complete and full lives. All barriers have been brought down, and continue to be brought down, and many Thalassemic patients go on to do extraordinary things! It is no doubt that blood is the vital need of all human beings. And this is most true for thalassemic patients. Thank you for saving the ...
Read Full Post