Getting into the London Fashion Week is a big deal for even the most established fashion designers. Getting into the London Fashion Week five years in a row is absolutely commendable. Last night saw Omar Mansoor display his collection at his fifth appearance at the London Fashion Week, at Charing Cross Hotel. The collection was reminiscent of fairytale princesses and the softest cotton candy; allegedly, it has been inspired by the exhibition of the Enchanted Palace at Kensington. The Enchanted Palace reveals hidden stories from the lives of the seven princesses who once lived there. The elements of pain, sadness, and ...
Read Full Post
For a foodie like me, London is sheer heaven when it comes to cuisine. At every obscure corner is a hidden gastronomic gem: from mouthwatering dill ice cream served with Mackerel tartare, Burford Brown egg yolk and crème fraîche at Gordon Ramsay's to red velvet cupcakes with cream cheese icing that melts in your mouth at Hummingbird's; from perfectly seasoned soft shell crab and salted egg croquette fried dim sums at Yuatcha to crispy on the outside and soft and flaky on the inside fried fish served with chunky chips and yummy mushy peas at pubs. However, indulgence in fancy foods ...
Read Full Post
It's that time of year again. We've said goodbye to last year with nasty indulgences and ludicrous excesses. We've kicked off the New Year with the detoxed 'new year, new me' mantra and by the end of January, we've broken all our New Year resolutions. Yes, it's the time when the New Year shine has faded and the New Year blues are slowly setting in. As if things weren't bad enough, we have one thing to pull us out of our misery (not): Valentine's Day! It's one of those love it or hate it issues that people have polarised views on – ...
Read Full Post
"What do you do?" "I'm a PR consultant." "Personal relationships?" "No, public relations." "Oh, you organise events?" Unfortunately, that is what I get from most people when I travel to Pakistan – either this, or I just have to settle for telling them that I work in marketing; which is  a socially acceptable and easily understandable term. PR is not a well known field in Pakistan and is still in stages of infancy; despite the presence of a few PR agencies, the field still remains remarkably untapped. Media and its teething problems One of the obstacles in the development of this field, as I see it, is ...
Read Full Post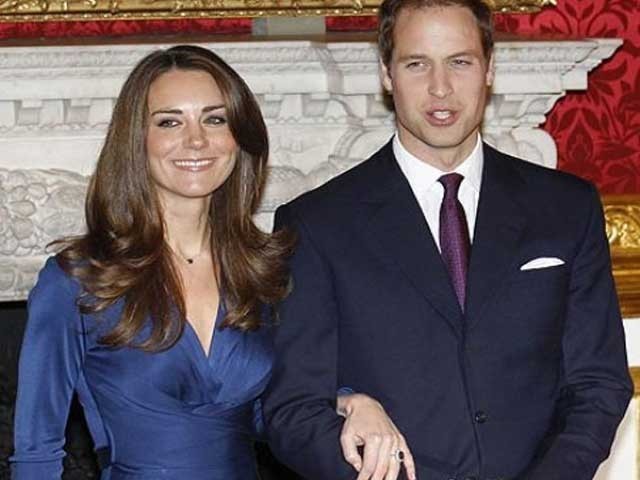 When she was 21, my sister went backpacking across Europe. As she was preparing to embark on her adventure, she asked me if I had any preferences for a present to bring back which she could fit within her backpack. A starry-eyed-fascinated-with-royalty-teenager, I asked her to bring me back something to do with Prince William. This was nearly 10 years ago – when His Royal Highness was still single and had most of his hair intact. Though the sexy black boots and the coloured rainbow socks were an added bonus, the Prince William fridge magnet she brought back for me remains ...
Read Full Post
Are good looks a blessing or a curse? Studies have shown that good looking people succeed faster professionally – if two people have the exact same experience and qualifications, everything but different looks (average looking vs beautiful) – more often than not, the better looking one is selected. In all professional recruitment training, we are taught to dress formally and professionally for interviews. Appearance matters, looks matter even more. Good looking people succeed faster. Better looking girls are always sought after for marriage. Everywhere, there seems to be a certain bias in favour of good looks. The eye of the beholder It all ...
Read Full Post