Ma stared at Saira's lifeless body, unable to believe her eyes. She pulled her feet from the grasp of the floor and walked towards her. All kinds of thoughts crossed her mind in those few steps, which seemed to be taking an eternity to cover; Saira's first steps which she had taken in this house. Her laugh that always resonated through the house echoed in her ears. She thought about how Saira always used to run around the house wearing a self-made tiara, asking everyone to call her 'Princess Saira'. And now, the image of her princess's immobile body was etched in ...
Read Full Post
"May I come in, Taya Abba?" Saira had somehow dragged herself to his house. Her dislike for him had turned into hatred ever since he made her quit school. She even hated staying in the same room as him. Well, at least she wasn't going to suffer alone; she had Afzal with her. "Have you revised your lesson?" he asked, staring at her intently. "Yes." She started to recite yesterday's lesson. All the while Taya Abba's eyes kept surveying her. "Come on, Apa! You know Taya Abba doesn't like it when we're late." Afzal was running ahead of her. "You go ahead. I'll catch up." She pretended to catch her breath. As ...
Read Full Post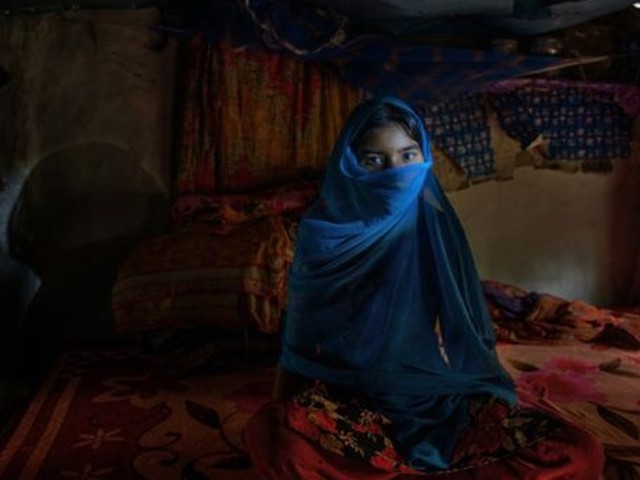 Life in a small town such as Mansehra is quiet and serene. The name it has been given is justified; it truly is paradise on earth. It is the beauty of the district and the simplicity of life that always attracted tourists to visit during it their vacations. But simplicity, even though it is quite pleasing, has some boundaries attached to it. Saira, a young girl of the district, had lived in Mansehra all her life. She hadn't been out to visit much either and all the contact she ever had had with the outer world was through television. Girls in the village ...
Read Full Post