Whether you are a football fan particularly following West Ham United or prefer Asian shopping or dining at Green Street, then you are expected to have travelled to and from Upton Park Underground Station. Upton Park being, a district in the London borough of Newham, is an area that you would normally attribute to a large non-White population with welcoming environs for its migrant population. The borough, amongst other ethnic inhabitants, hosts a vast number of Muslim diaspora; in fact making it the second largest for the population of Muslims in the United Kingdom. Last week, in the heart ...
Read Full Post
The last one week has seen attacks in six different cities of the world, all of which have been claimed by the so called Islamic State, and all of which have made headlines across the globe. People of various religious and denominational persuasions lost lives. They were targeted by the so-called Islamic State loyalists, inflicting carnage that knew no religion or nationality. These attacks should reinforce that IS can represent anything but an Islamic State. If there are any IS apologists even in Pakistan, then they have a lot to ponder upon in finding justifications in defence of the indefensible. The attack ...
Read Full Post
It was 8:31 am on Tuesday, I was tuned into BBC Radio 4 and the wet weather had succeeded in dampening my spirits already. When I arrived at my work car-park, however, I was fortunate enough to find my favourite parking slot open! Grinning at my sheer luck, I started parking my car. It is by default that I remain tuned into BBC Radio 4 whilst driving to and from work; perhaps because I subconsciously imply that BBC is comparatively more amenable to common sense and takes a (mostly) balanced approach to otherwise polarised themes. Yesterday, however, after having parked my car, I reached out for my ...
Read Full Post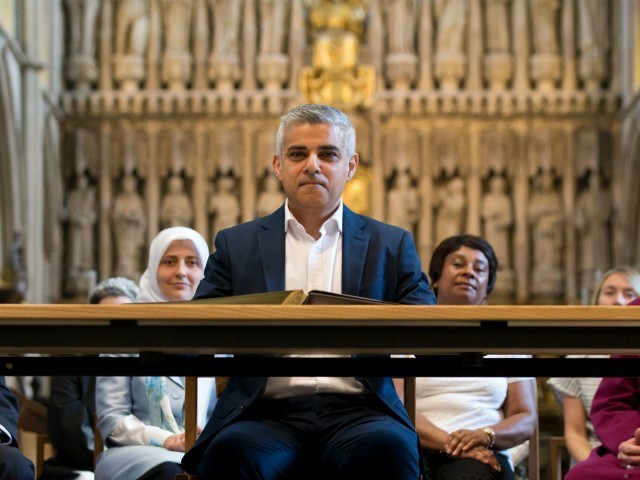 Sadiq Khan is now the mayor of London. There are countless reasons to celebrate this feat. On a personal level, it is indeed a great achievement for someone who was not born with a silver spoon in his mouth. His father was a Pakistan immigrant and a bus driver who brought up Sadiq and his siblings in a council property. Imagine the son of that particular immigrant getting elected by a record mandate in London; it's a truly superb moment. Congratulations to him for a truly remarkable victory. But can every Pakistani and every Muslim personally feel proud over the appointment of the new ...
Read Full Post