Real videos of rape are being sold in Uttar Pradesh, India. For Rs20 to Rs300. No, this is not a joke. Really think about that for a second. The person you know or heard of, that girl? Who got raped? Yes, the video is of her being raped. Again. And again and again. By not one, not two but four people. Four people who take turns holding the shoddy camera phone with which they are recording their victim being torn apart – physically and mentally. They are clawing at her clothes, biting parts of skin that can be seen. Biting hard, until the ...
Read Full Post
"Chand nazar agaya! Ramazan Kareem! Kal se rozay shuroo." (We can see the moon! Ramazan Kareem! Fasting begins tomorrow) Some spend the night before in prayer. Others clink glasses and prepare for the pause in self-induced inebriation. Others stock up on Rooh Afza and pakora mix. Some can't wait to be put in a food detox in hopes that they will lose the last few pounds during the holy month. The others are scared those extra pounds will sneak up on them. Some prepare a week in advance, cleaning out their savings account so that the banks don't deduct zakat fees that they are liable to ...
Read Full Post
We're all terribly familiar with the pin-up girl persona that women have to adopt in advertisements to make products more appealing. A few days ago, this advert popped up on my newsfeed on Facebook and I laughed along as the actor/model wiggled his butt and referenced the Katrina Kaifs of beverage ads, the Kareena Kapoors of magnum ads and the multitude of lux soap adverts in luxuriously white bath tubs laden with rose petals. We've seen women adorned in robes of silk, where their smooth legs are just as shiny as the fabric. We've seen it all. We're all mind-numbingly familiar with ...
Read Full Post
International pop sensation Taher Shah has taken the music industry by storm yet again with his eagerly awaited single 'Angel'. Ever since his first single, emotionally dense and invoking intimacy through eye contact, we just could not get enough of his frizzy mane and white suit. His video has made a fan-girl out of everyone nationally and internationally, and we buckle at the knees upon hearing the sound of his voice. How could this talent have been lying hidden for so long? Girls want to know what shampoo he uses to maintain his lusciousness, while men want to know what tailor he gets his ...
Read Full Post
On a page that is dedicated to sharing glimpses into people's lives, the unexpected took place on March 14, 2016, when 'Humans of New York' founder Brandon Stanton exposed his own sentiments in an open letter to Donald Trump. This letter took the internet by storm, receiving over two million likes and one million shares on Facebook. "An Open Letter to Donald Trump: Mr. Trump, I try my hardest not to be political. I've refused to interview several of your fellow candidates. I didn't want to risk any personal goodwill by appearing to take sides in a contentious election. I thought: 'Maybe the timing is not right.' ...
Read Full Post
It is a given that life and everything that pertains to it is in a constant state of change. Furthermore, it silently urges all the material and immaterial to be subject to that change. As individuals, with every second and experience, we adapt and find ourselves ever evolving just the same. With this notion in perspective, it is equally evident that the aesthetic of art has evolved as well, for what once was associated with the beautiful, is now just as closely tied to the disturbing and the chaotic. But how and why has that sensibility evolved? 'Aesthetic' is anything that ...
Read Full Post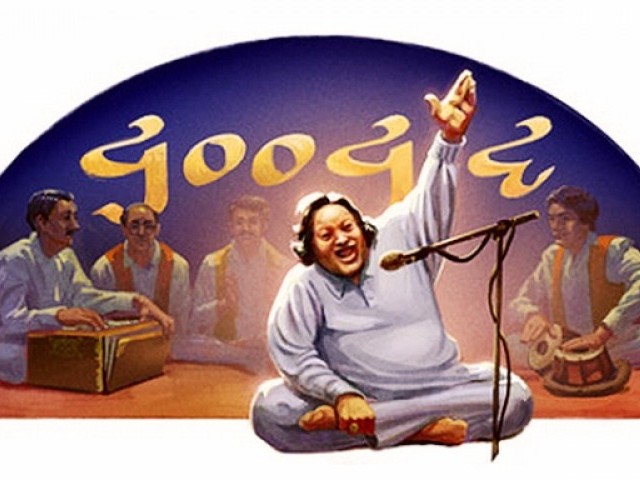 The Lahore Metro, a project first proposed in the early 1990's, has finally been set in motion after overcoming many of its obstacles regarding funding. After construction had begun, the Lahore High Court intervened and suspended the activity till the Orange Line was rerouted to protect 11 heritage sites from being impacted. These heritage sites include the Shalimar Gardens, Chauburji monuments, St Andrews Church, the tomb of Mehrunnisa and the tomb of Mauj Darya Bukhari. This intervention has calmed the uproar of the masses as it protects the symbols of our culture and history. To most of us what would ...
Read Full Post