Any accusation, any labels of incompetence hurled at Pakistani politicians have a very easy retort – the other guy is worse. Since a new election is on the horizon, our politicians have taken to this time honed art of mud-slinging with a new fervour. Khursheed Shah has come out with a statement that Pakistan's economy has significantly deteriorated during the tenure of the Pakistan Muslim League-Nawaz (PML-N) government. Perhaps he's forgetting Pakistan Peoples Party's (PPP) very dismal economic performance during its last stint. There are many facets of governance and politics which are hard to measure. Fortunately, economic performance is not one of them. ...
Read Full Post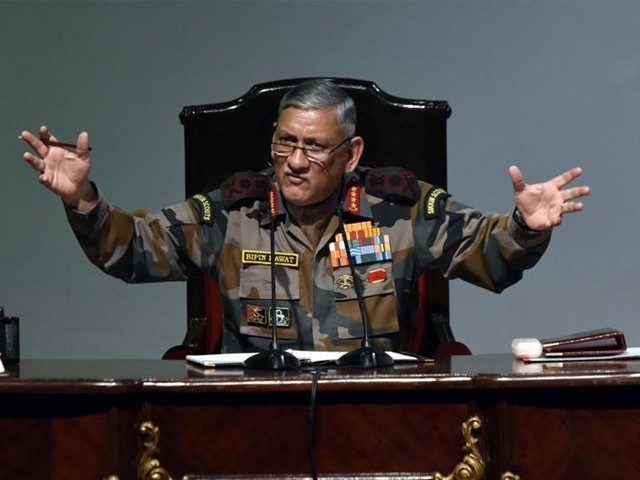 Indian army chiefs rarely make policy statements. Thus, on the rare occasion when they do choose to partake in diplomatic posturing, it is taken very seriously. This is exactly why the DG ISPR and the Defence Minister took very stern notice of General Bipin Rawat's press statement on January 12th, where he said that his force was ready to call out Pakistan's "nuclear bluff" and carry out cross-border operations if need be. It must be fun to engage in high-level brinkmanship. Otherwise, it must get tiring to have so much authority and yet not be able to do anything with ...
Read Full Post
TOPICS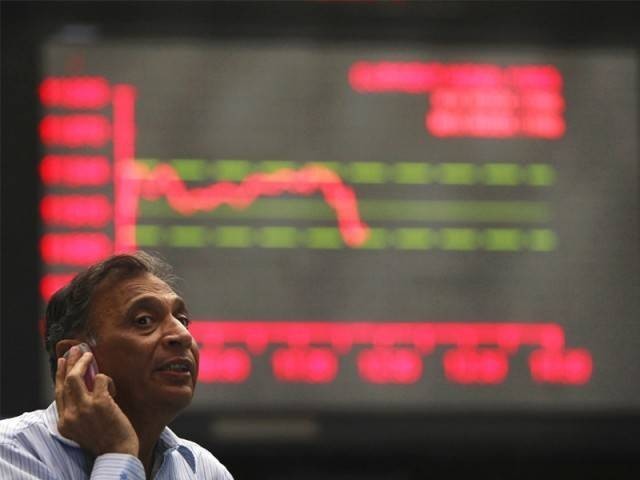 It is a universally accepted truth that the performance of stock markets, or even individual stocks, is determined by a combination of both fundamentals and animal spirits. What a long-term investor must always investigate is whether current prices are driven by irrational exuberance or by fundamentals. However, even a seasoned investor would be hard poised to understand the Pakistan Stock Exchange (PSX). From 2012 to 2016, while Pakistan's economy just limped along with a Gross Domestic Product (GDP) growth rate of less than 5%, the stock market reached new highs almost every month, reaching its peak on May 24, 2017, by reaching 52,876.46 ...
Read Full Post
Mark Hanna, a student at New York University (NYU) in 2011, bought a few odd Bitcoins for a $1 each from some guy in Canada through PayPal. He only bought those novelty digital coins to purchase illicit drugs through Silk Road – an online black market – which had begun to use Bitcoin to hide its transactions from governmental oversight. If Hanna had seen Bitcoin as a speculative asset instead, and somehow managed to hold on to his Bitcoin for six years, each one of his Bitcoin would have been worth $11,000 today – the new high reached by Bitcoin on Wednesday ...
Read Full Post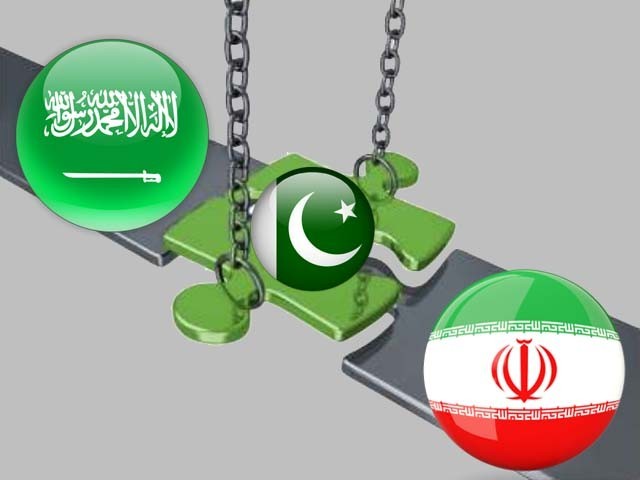 The Gulf States have an existential reason to not make their armies strong because if they do, it would mean that the heads – quite literally – of the various kings, princes and other royals would be on the line. Enter the United States (US) armed forces and the 600,000 strong land, sea and air forces of their strongest Muslim ally, Pakistan. While the presence of the US armed forces is known by all and sundry, a lesser known piece of information is how crucial Pakistan is to the precarious balance of power and peace in the Middle East. Saudi Arabia sees the Pakistani Army as the defender of the ...
Read Full Post
At some level, I do understand why no Facebook profile picture filters appeared or why no hashtags dominated the social media landscape after a bombing in Kabul or Baghdad. It is assumed that cities like these must be acclimatised to the reign of terror; to towering plumes of smoke; to children's blood being spilled on the city's pavements; and to mangled corpses strewn on the dirty streets. It is assumed that they must be used to mothers wailing in a strange cacophony; to rundown ambulances whirring past shocked onlookers, who in turn are used to their unacknowledged existence; and used to the ...
Read Full Post
Pakistan's liberal classes revile no other figure as much as Ziaul Haq. To them, he is the embodiment of whatever ails Pakistani society today. They put the onus of Pakistani Taliban on that sole grave under the shade of Faisal Mosque. They are quite virulent in their protests that Pakistani society became intolerant and vastly more Islamist solely due to him. Perhaps they forget that the marde-momin mard-e-haq did not declare Ahmadis non-Muslims: Bhutto did. Sadly, the man cannot even take credit for banning alcohol and gambling: Bhutto did. The Objectives Resolution of 1949, calling for the creation of an Islamic rather than a secular Republic, was passed when Zia was a mere Major in the army, with no ...
Read Full Post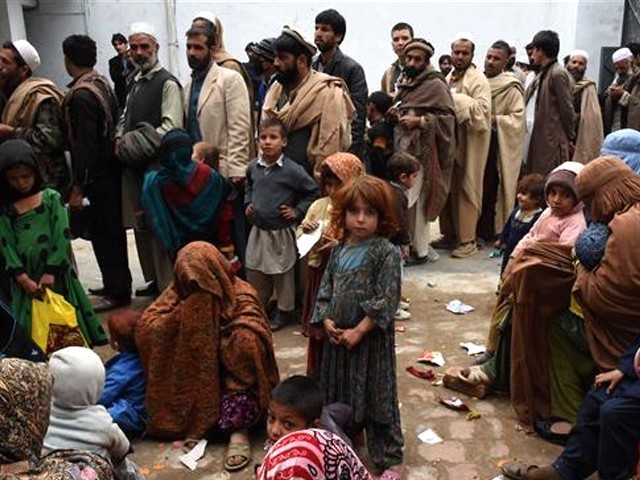 They have been wreaking havoc in our country since the early 80s. The spread of drugs and the Kalashnikov culture is blamed on these poor souls and rightly so. Their help in the conduct of terror plots throughout the country is widely known; the Army Public School (APS) attack in December 2014 is a case in point. With Zarb-e-Azb in its final stage, fighting internal and external threats in FATA and dealing with border skirmishes, it is safe to say Pakistan already has enough on its plate. Yet, it has been the only country gracious enough to grant three million Afghan refugees an unlimited stay. Rather than acknowledge the good will, ...
Read Full Post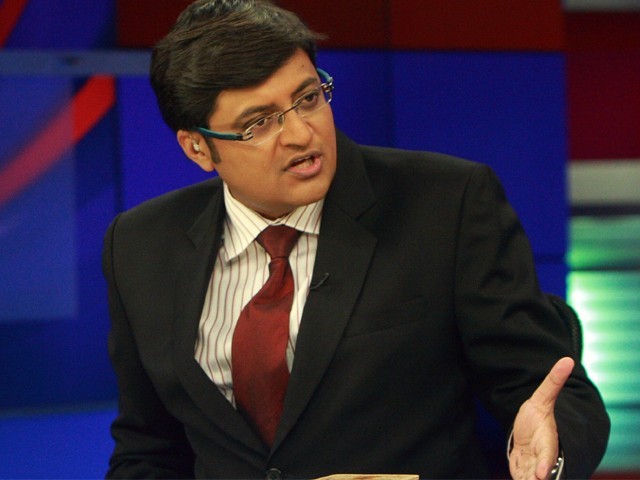 There is no doubt that he is flamboyant and aggressive to a fault. That is indeed what draws the viewers in. It's not his fault. It is how the world of television news operates. He is merely the personification of 'the good, the bad, and the ugly' of news channels or perhaps the manifestation of television news at its best. For what else is news media about if not an indulgence in hyperbole, an engagement with trifle, and the desire to project whatever that is being shown as meaningful. Many have fallen victim to the Arnab Goswami attack; a barrage of verbosity. When ...
Read Full Post
While the US presidential nomination circus is going on in full swing, people back in Pakistan ought to wonder who the best man or woman would be for Pakistan. Let us be very honest, Pakistan does not figure very prominently on the radar of most of these presidential candidates. However, the fate of these presidential elections is very important to Pakistan. The amount of aid we receive to the approval of our ever growing nuclear program and the continuous supply of and upgrades to our military hardware depends very much on the man or woman at the oval office. On the Republican ...
Read Full Post