The fundamental right of the citizen to food, shelter and water is enshrined in the constitution. With an increasing number of people falling below the poverty line – without any social safety nets in place – the number of hungry men, women and children has rapidly increased in the last decade. The extreme disparity between the rich and poor, a lack of employment opportunities and a serious shortage of skilled labour has caused a rise in the number of hungry people in the country. The cost of living Factory owners hire workers on a contractual basis and avoid offering them benefits awarded to full-time employees, especially in Karachi. This forces ...
Read Full Post
It has become clear that the state of Sindh's health is desperate.  There is an acute shortage of vaccines, trained paramedical staff including lady health workers. Multi-national pharmaceutical companies are almost inconspicuous in their absence on any visible scale. They are not seen offering any organized flood relief effort. The medicines given for charity maybe in the form of small donations in an individual capacity. Due to lack of clean drinking water, the most vulnerable will be children and women. But as someone who has visited the rural areas pf Sindh (Kaccha, Bela and other rural areas) for the past 40 years ...
Read Full Post
I have been reading the Dawn newspaper  since I was a child and it helped form a clear, balanced image of the founder of Pakistan in my mind. This year as I read an article by Jinnah expert Shariful Mujahid  article, entitled return to Jinnah's Pakistan' I saw with dismay and pessimism , a picture so grey and small. Gone were the beautiful bright colours of the people of Sindh, Baluchistan , Frontier and Punjab. Gone were the dreams and promises. The style in which he has addressed the readers shows how hopeless and petty our issues have become. How ...
Read Full Post
I first saw Sabeen Mahmud in 2000 at the TIE-Indus seminar, their first in Pakistan at the Sheraton, Karachi. She was bubbling with enthusiasm. Dressed in trousers with short cropped hair and holding a folder in her arms she had struck me as the "yuppie" breed, a fashionable term used to define young people who were entering the work force. Ten years later, she is the president of TIE and her heart's endeavour,  The Second Floor cafe (T2F) is booming. She seats herself in the cafe's tiny but cosy balcony for a very brief interview – a look into her heart. Sabeen's inspiration was ...
Read Full Post
There are powerful people who suddenly appear with lots of arms, all brand new, semi-automatic weapons, into villages like Buriro , in rural Dadu, Sindh. People, the poor villagers are asked to hand over the lands to them and just work as tillers and do what they are told . They are threatened with dire consequences and even death if they do not cooperate. The police looks away and a new crop is cultivated. I used to listen to a famous US rock and roll band named 'Guns and Roses'. Now it seems Sindh has over the last two decades ...
Read Full Post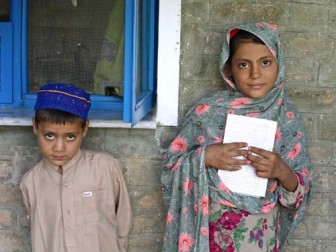 The Khyber-Pakhtunkhawa Child Protection and Welfare Ordinance has recently been promulgated  This is good news and will hopefully be passed by the assembly as a bill soon.  It has been reported that a similar bill exists in Punjab. But there is dire need for such a bill to be passed in Sindh and the Balochistan provinces as well. Childrens rights groups and NGOs have been pressing for signature campaigns and seminars but so far little progress has been made. We should learn a lesson from Khyber-Pakhtunkhawa. The maximum number of cases of violence against children has been seen here. Due to the effects of displacement, suicide and ...
Read Full Post
Not a single day passes without news items blackening the pages and our media screens about violent deaths and assaults on women and children.. Editorials cover issues from domestic violence to karo-kari and jirga induced lawlessness. Only recently an 18-year-old girl, who worked as a domestic worker, was raped and murdered in Lahore. Pakistan's youth (between the ages of 14-24) is the largest bulk of the population. An Aahing report(2007)  also shows that girls between 12 to 20 years are at the highest risk of being subjected to sexual crimes of rape. Boys are more susceptible to sexual assault at a ...
Read Full Post
If the condition of any society is to be judged by the way it treats its vulnerable and infirm than the level of violence against women and rape paints a very grim picture of the Pakistani society. Kainat Soomro's story reflects the complex family and feudal interaction in cases particularly in Sindh. The 14-year-old 9th grade student was gang raped in 2007 but her case has gone on for years with dramatic twists and turns in which the culprits were released and later rearrested. Her brother was indicted in false cases and her entire immediate family has sought asylum ...
Read Full Post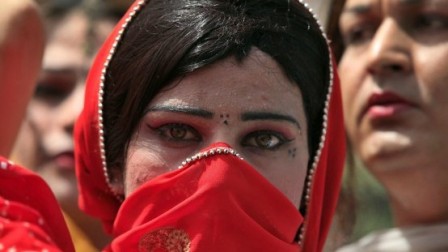 The incidence of the third gender or transgender is not known in Pakistan. An estimate of transgender persons in India is around 1:400. Pakistan being in the same ethno-geographical class may have parallel results. The discriminatory attitude is even shown in statistical divisions as reported in population reports, 51% females and 49% males. As if the transgender persons do not exist. According to Madeline H Wyndzen, PhD, a transgendered professor of psychology, "there is similarity in expressed insensitivity to this issue both in psychopathology and the lay man's attitude. It comes in the form of value judgments as the assumption ...
Read Full Post
With 50% of Pakistan's population comprising women, major challenges arise to improve their economic and social conditions. According to the Pakistan Conflict Monitor, warning bells for the status of the maternal health are growing louder as the MDGs are unlikely to be met by 2015. There are several reasons for this, some likely to be solved with a proactive approach and some very grave and apparently insurmountable. Dr Sadiqa Jaffery, an untiring crusader in the field of maternal health in Pakistan is disappointed by the lack of progress in reducing maternal mortality ratio (276/100,000 live births) in spite of the ...
Read Full Post