When Sajid Javid announced that he would join the race for 10 Downing Street earlier this year, the news was met with a joyous reception in Pakistan. Just the thought that a man who was raised in a Muslim household was even in contention to become the next prime minister of Britain was seen as a matter of great pride; after all, we feel it is imperative that all other nations ensure an equal access to opportunities for all religious minorities and do not discriminate on the basis of religion. However, how many in Pakistan would be celebrating if ...
Read Full Post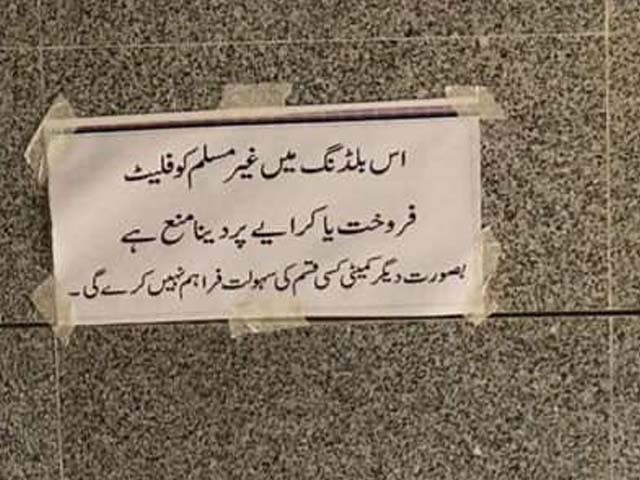 It is no secret that Pakistan has an abysmal record when it comes to protecting religious minorities and ensuring that their rights are safeguarded. But legislation and government action can only do so much; ultimately, it is the attitude of the masses which will determine whether we as a nation wish to protect religious plurality or not. Thus far, that seems rather unlikely. A torrential downpour of blasphemy cases, forced conversions and the fleeing of religious minority groups from Pakisatn has only led to the increasing marginalisation of those who belong to a religious minority in the country. There is however a ...
Read Full Post
It appears that communities which have lived together for decades in Pakistan have recently begun to view their coexistence as a matter of shame rather than pride. Sindh, a land which used to exemplify the ideals of peace and harmony, the land of Sufis, has morphed into the land of hatred and religious extremism. Bigotry and prejudice, masquerading under the guise of religious righteousness have been destroying the social fabric of Pakistan. Therefore, one hesitates to predict the future of religious minorities in Pakistan if radical precautionary measures are not taken. The latest in the long line of such ...
Read Full Post
When I went to the United States for a semester abroad, I was frequently asked a rather bothersome question, "How are you treated, being a minority in your country?" My answer has always been very simply, I am treated just like anyone else; one of their own. But if one were to believe the media, then we are victims of discrimination, brutal killings and part of the largest migration in human history. For the last four years, I have been living with a Muslim family as a paying guest and I have never felt discriminated on the basis of my religion, or any other basis for that matter, ...
Read Full Post