Wasn't this Eid a happy one, like all of our other Eids? All of us joined our families in sharing joy and the festivities of the occasion, visited our loved ones, exchanged gifts and shared laughter and lark. As I happily celebrated the first day, my mind drifted to the ones away from home – towards those individuals who are living abroad; yearning to reunite with their loved ones, battling homesickness with the hope that they'll be celebrating the next Eid with their families. It made me sad to think about how one would feel being far away from home. ...
Read Full Post
The killing of a gorilla at the Cincinnati Zoo and Botanical Garden on Friday has resulted in a total and complete social media meltdown. The incident has garnered rage, an outpouring of online-hate, as well as the sympathies of many. The severity of the incident depends on who you ask. Harambe, an endangered western lowland gorilla had just turned 17. The zoo even celebrated his birthday. But who would have thought that the primate would be shot to death the very next day? The reason this ape was killed was because a four-year-old fell into his enclosure. In the video it ...
Read Full Post
The video game has 12 million subscribers and not a single one of them could have asked for another director for this movie adaptation. But guess what, contrary to the expectations, Duncan Jones birthed a disaster. Based on the video game franchise, Warcraft is set in Azeroth and tells the story of humans (including dwarves, imps and various other mythical creatures in the fringes) in conflict with beasts; orcs to be precise. The former party is exposed to the threat of colonisation and the latter fears extinction. The orcs are able to enter the human world via a dark portal and that is when ...
Read Full Post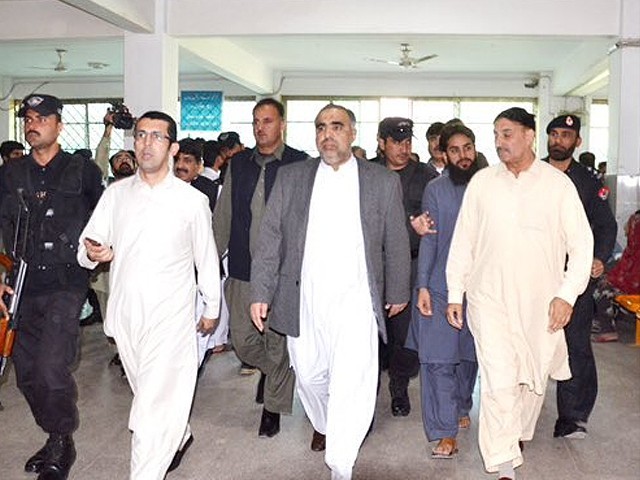 Did you know that essentially there are only two types of people in Pakistan? Let me introduce them to you. The first is the population in waiting. They are the ones who stand in lines, who grab a ticket and wait for their turn, who crowd the waiting rooms until their names are called out. They are the poor, the middle class, the hapless subaltern. The second, more fortuitous type, are the VIPs. They are the ones who whizz past lines under a haze of officialdom, who don't have to collect tickets and watch the clock tick, who have never seen ...
Read Full Post