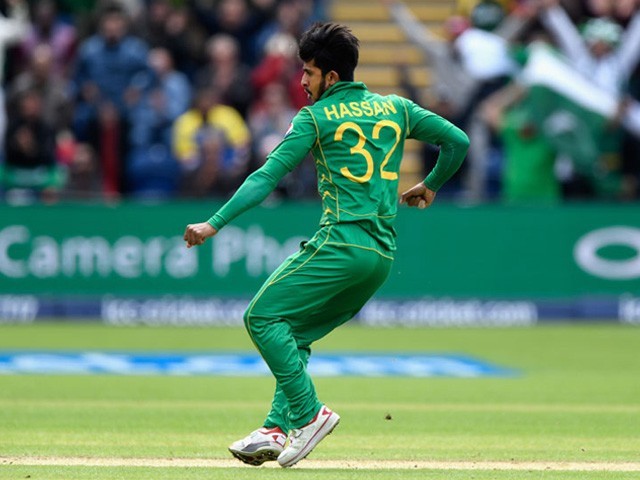 Pakistan is quite notorious for producing bowling sensations in the cricket world. While Pakistan's batting department has not been able to produce quality batsmen on consistent basis, its bowling unit has maintained its tradition to stun the cricketing world with its sheer quality. They consistently churn out bowlers, both fast and spinners, who create havoc at the top stages of cricket tournaments. Keeping up with the tradition, Pakistan has given the cricket world another bowling sensation in the form of Hasan Ali. He is currently ranked at the top by the ICC, based on his recent stellar performances. There are certain accomplishments that have ...
Read Full Post
If there was one team in the on-going Pakistan Super League (PSL) that deserved to be in the finals, it was the Quetta Gladiators. It was evident from their performances in the league, and yet again against the Peshawar Zalmis on Saturday night. The first playoff between the top two teams was always going to be one of the best encounters of the inaugural season. However, there were some key moments that stood out for cricket fans. Here are these moments from the Zalmi versus Gladiators ball-thriller that won our hearts:  1. A full house in Dubai Cricket Stadium After a couple of PSL matches, ...
Read Full Post
When Ahmad Shahzad is batting well, it's a known fact he can thrash the bowlers all over the park. The way he runs down the ground, on his day, and smashes the ball over long-on is just a treat to watch. Karachi Kings could testify to this. In his second innings in the on-going Pakistan Super League (PSL), Ahmad played a scintillating knock against them, smashing 76 off just 46 deliveries. His assuredness and poise made that particular inning one of the best of the tournament so far. He had made his mark. And right after that gargantuan innings, he ...
Read Full Post
Cricket is a cranky game. It does not get along with anyone, not even the best. Australia can relate to that more than anyone else. Stepping into England with all the momentum, they were the favourites, full of aplomb. Five-zero in the last Ashes encounter, two-zero against India earlier this year, two-zero against West Indies in the Caribbean. Winning came naturally and effortlessly to the Aussies. And then they landed in Cardiff. Since then onwards, it has been a spectacular series, a roller-coaster ride indeed. It has defied what most of us had prophesied at the start – England at Cardiff, Australia at Lord's, England at Edgbaston. [caption id="" ...
Read Full Post