Aqib took a sip of cappuccino at a Starbucks outlet in the Canary Wharf area of London. He graduated from LSE last year and is now working as an investment banker at one of the world's leading bank (albeit a bailed out one after the 2008 economic meltdown). Pointing out the economic prosperity of London, he confidently exclaimed: "We have invested too much in religion whilst the West has excelled in all discipline of sciences. Look, all this development took place in the last 100 year or so when the West shunned religion and secularism took a stronghold in public decision making." Aqib, ...
Read Full Post
The news of Osama Bin Laden's death was broken to the world by US President Barack Obama on Sunday. However, the covert operation to kill Bin Laden was undertaken thousands of miles away in an upscale town of Pakistan. On paper, it seems fitting that the country where Bin Laden was hiding should have taken part in the secret operation, but with regards to this particular incident, the US simply did not trust Pakistan.  CIA director Leon Panetta said on Tuesday that Pakistan could jeopardise the mission and "alert the targets" if Islamabad took part in the mission. Many will ...
Read Full Post
A bespectacled teenager cycles his way from Lahore to his small town. It's a long journey, but the merry boy has not a care in the world. After all, securing the highest marks ever recorded for the Matriculation Examination is no small feat. Tears of joy complement the bright smile on his face as he enters the town. The town folk are all gathered around his humble family abode to give a hero's welcome to their very own 'Ramanujan.' But among the multitude of admirers of the boy, no one ever imagines that Abdus Salam would have the honour of becoming ...
Read Full Post
When an assignment deadline is just round the corner, a reposeful Saturday morning transforms into a feverish study routine. On one such morning, I was heading towards the bus stop to catch the 9:00 am double-decker to my university, when the eerie sound of a vuvuzela stopped me dead in my tracks. A large group of English Defence League 'hooligans' were marching forth in my direction and it was not the annoying vuvuzelas which scared the hell out of me, it was the repugnant message on their placards, which read "All Muslims are terrorists." As a Muslim, I could only ...
Read Full Post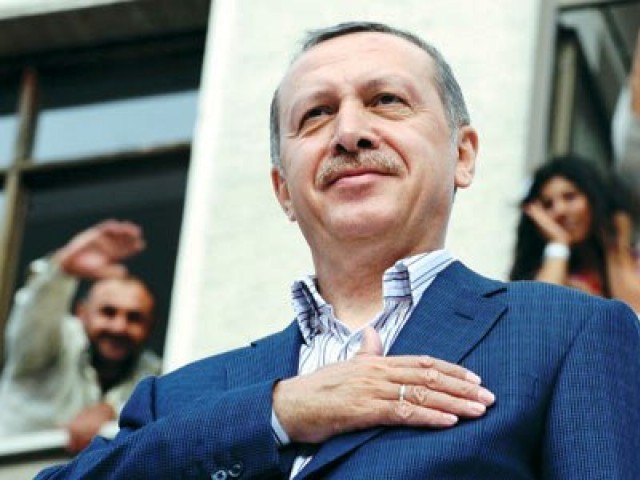 Half a century ago, Turkey's democratically-elected Prime Minister Adnan Menderes and members of his cabinet were arrested by the military. Menderes was put on trial before a military court on charges of treason and  subsequently hanged. Two decades later, Turkey once again witnessed a bloody period of political and social crisis, which had yet again been instigated by a military coup. This time around, the self-proclaimed guardian of self-styled secularism, the Turkish military, changed the constitution giving the generals a free hand in thwarting democracy at their whims. Turkish politicians say enough is enough However, the progressive Justice and Development Party ...
Read Full Post