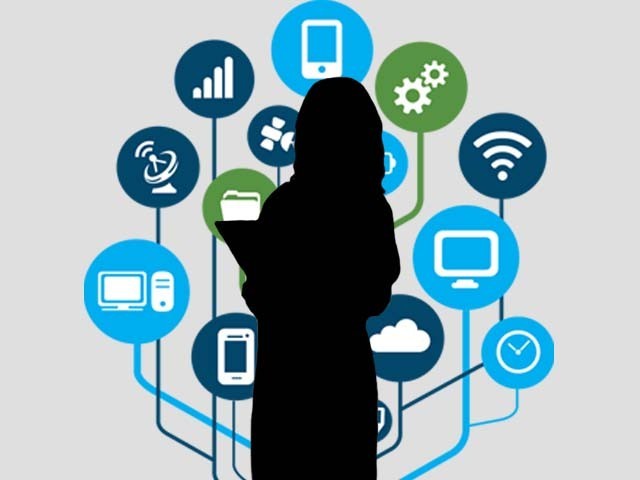 The empowerment of underprivileged women in the absence of technology is hard to imagine. After all, a basic understanding of programming can encourage them to identify new market trends and eventually embrace entrepreneurship. Similarly, exposure to data analysis and web development skills can afford easier penetration into Pakistan's booming Information Technology (IT) industry. The industry is home to some of the highest paying jobs in the country, but a dearth of technological training has denied females a level playing field. Therefore, HerDomain has the perfect strategy in place to change that. HerDomain is a non-profit technological startup that provides coding skills and ...
Read Full Post
Let me tell you a bit about these men. The cricket bat is a two-year-olds' play-toy once it meets their thick palms, and the ball once bludgeoned, stays bludgeoned. Even in defeats to big sides during recent world cups, such as South Africa in the 209 Wankhede game, they've succeeded in making powerful statements. Braving into cricket's entertainment limelight from the war-torn turf of their native land, the team's scintillating rise in cricket goes beyond just technical flaws and inexperience, to a developing world of enthusiasm, flair and competitiveness. Chasing 210 to win, Mohammad Shahzad scored ...
Read Full Post
The 61 years of diplomatic relations between Iran and the United States have almost always been problematic. Iran's mistrust dates back to the joint US-British intelligence design of 1953, aimed at overthrowing Prime Minister Mohammad Mossadeq, whose goal to liberate Iran's oil industry from British colonial rule delivered a death blow to Western economic interests. The Iranian Revolution of 1979 spurred nearly a decade of hostile anti-American sentiment, and since 1995, the United States has placed various sanctions to restrict Iran from practicing economic, scientific and military trade with major global powers. Since 2006, the United States and Israel have ...
Read Full Post
One finds it hard to believe, that this is the same energetic Pakistani side that outplayed Sri Lanka in their most recent encounter. Three-one is a ratio of defeat that spells both devastation and embarrassment, especially for a team that prides itself on its performance in the ODI format. Amid all the jubilation after crushing the visitors 2-0 in the longer format of the game, the resolve to sustain a victorious streak was lost. True, England played spectacular cricket throughout the series, but where was Pakistan's collective leadership which is setting obstacles in their way? In the opening match, Pakistan's bowling was instrumental in restricting the opposition to ...
Read Full Post
As we all know, Australia and India are no strangers to international cricket triumphs. Both sides boast of powerful batting potential, currently glued together by just two young guns, Steven Smith and Virat Kohli. These batsmen are worthy of profuse praise, that's for sure, given their careers are backed by super numbers and zero hype. But the real question is, does that justify a convincing contrast between the two? Statistics indicate a clear no. Allow me to throw in some numbers and explain just why. Imbalanced comparisons: Ratio of matches to runs First things first, Smith has been an irregular customer for ...
Read Full Post
The ambition is fierce and the energy is high — Pakistan are back, and back with a bang! The familiar aura of suspense finally returned to the faces of avid spectators, watching their home side take Sri Lanka head on in two nerve-wracking games, finishing the job splendidly. Gone are the days when fans would long consistency in batting, cringe over poor fielding, and question the constant shuffling of bowlers. Pakistan's signature display of winning when least expected, and that too in all three departments, has given the whole nation a sweetly addicting tune to dance to. ...
Read Full Post
Hollywood cinema loves the spirit of sport. Countless works including 2005's Coach Carter, 2011's Moneyball and 2014's American-football centric Draft Day, have focused on either the hardships of making a team work, or a young individuals ambition to seize the world. But is the same cycle of repetition going to grip a highly demanding audience, time and time again? Hardly, and that is where Southpaw lands on the box office. This renewed work of passion and drama slickly breaks storyline clichés, giving ardent film lovers something to swoon over. The plot of the film revolves around boxer Billy Hope (Jake Gyllenhaal), who lives a perfectly happy life with ...
Read Full Post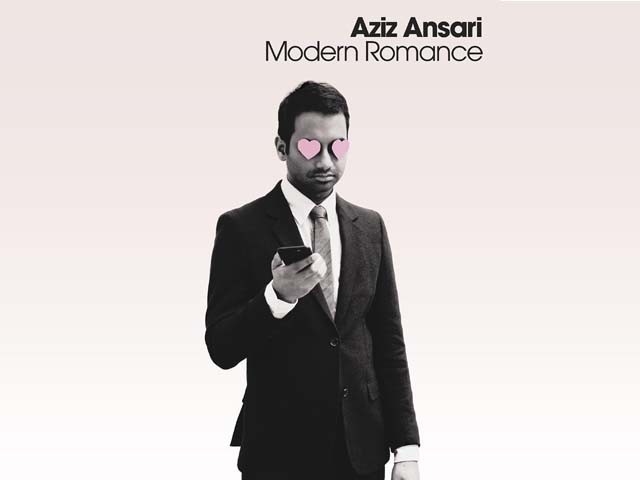 As the yearly calendar enters the blistering heat of July, I find myself contemplating all possible avenues of relief. My list starts off with ice-cold smoothies and ends on clichéd American action films, all to no avail. Ambling in misery, I walk into the local bookstore, skip a few shelves, and end up deciding to cool off this summer with 277 pages of Modern Romance. Aziz Ansari's acute wit and candour instantly absorbs me — a testing, ardent 21st generation reader. Gone is the trusted, poetic approach to romance, inspired by Rumi's ageless art of implication, favoured in the contemporary works of writers including Samantha ...
Read Full Post