The hijab has always seemed to invoke extensive debate in Muslim and non-Muslim societies. There have been numerous cases of harassment of hijab-clad women in the western societies, with the French going to the extreme of banning it. The west believes that hijab is a symbol of oppression towards women. When you see a woman wearing a hijab walk into the coffee shop, and order a mocha latte, do you wonder if she's oppressed? Do you wonder if her male relatives watch her every step? Do you wonder if hijab limits her in any way? Do you feel sympathy for her? How many of the above-mentioned ...
Read Full Post
Recently, I came across an article that seemed to propagate the indispensable role of 'dupattas' in our 'cultural dress code'. I was amused by the fact that the article, which stressed on preserving Pakistani culture, began with an Indian song featured in the movie Barsaat, which was released in 1949. If I'm not mistaken, it was sung by the famous Lata Mangeshkar. So much for celebrating our own culture. What was most appalling about the article was the fact that it was propagating the idea that men stare, ogle, and gawk at women because they do not cover themselves up with dupattas. It quoted ...
Read Full Post
They weren't dizygotic twins, or even twins, let alone siblings, yet they were so alike. But how could it be? Their birth was separated by 1,860 days. Maybe, they were an extension of one another. She sat across the table from him, with a hot cup of hazelnut cappuccino that she gripped with both her hands as she saw his smile belie his mood. But there was something about that very smile. Or maybe it was less about him than it was about her. It was the magic that transpired in her mind as she engaged in a quotidian conversation, eyeing ...
Read Full Post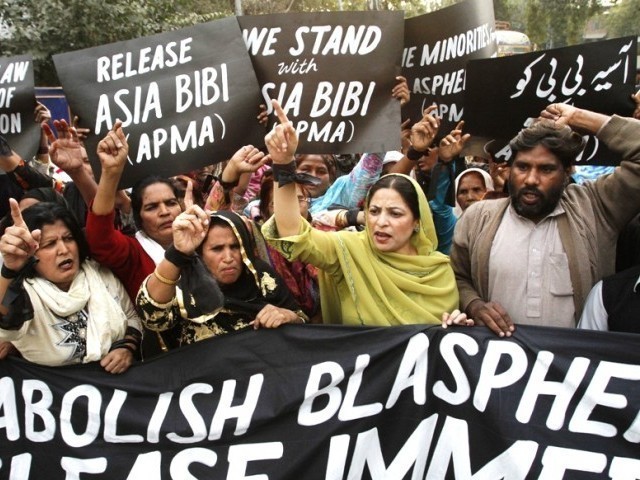 Aasia Bibi, a Christian woman, was sentenced to death approximately five years ago, an incident that added to the miseries of the already-marginalised Christian minority within Pakistan. At the time, very few had the mental capacity to question the Lahore High Court's verdict to sentence an innocent woman to death, and for those who did, the chickens came home to roost. Salman Taseer paid his price for speaking against the heinous blasphemy law with 27 bullets in his body and blood splattered all across Kohsar Market, with his words drenched in blood, "My resolve is so strong that I do not fear the flames from without, I fear ...
Read Full Post