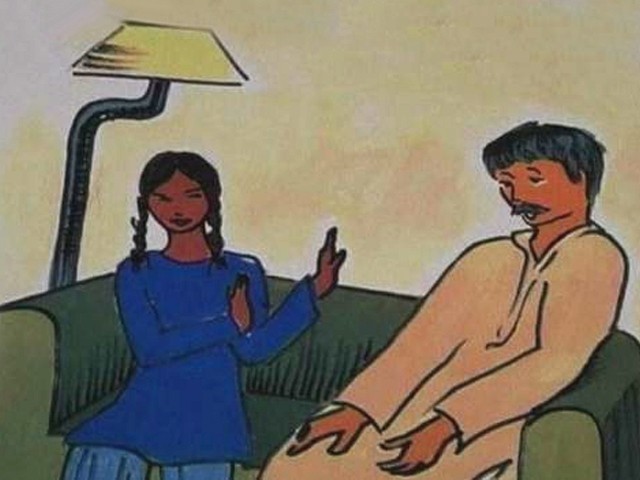 Very often we find a wolf in sheep's clothing; it can be a doctor who gives you the wrong diagnosis or treatment to con you out of money or it can be a preacher who radicalises innocent youth seeking spiritual education. All of us are always at the mercy of someone whose occupation puts them in a position where we are likely to trust them. Recently, a 50-year-old tutor in Lahore was arrested for sexually assaulting his pupils, and videotaping the crimes. He confessed to victimising over 20 children over the past six years while working at several academies in Lahore. He said he ...
Read Full Post
Recently, Prime Minister Nawaz Sharif approved a list proscribing English translations of various Islamic terms such as 'Allah', 'Masjid', 'Salaat', and 'Rasool'. I find it ironic that this came to my knowledge on July 5th, which is the day Mian Nawaz Sharif's 'roohani daddy' Ziaul Haq imposed martial law in 1977. Zia also passed a similar instruction which, over the course of time, replaced Khuda Hafiz with Allah Hafiz in all of our literature, visual media and in our daily conversations. Given our prime minister's well-known rightist tendencies, and now this, it is not very hard to see the exemplification of the old saying "like father, like son". Here, I am ...
Read Full Post
Today, I am going to address one of the least talked about issues in Pakistan – sexuality. Our religious-conservative society does not encourage dialogue in this sphere, due to the stigma of immorality attached to sex, leaving little room for awareness on related issues. The topic of sex includes sex crimes, which also shares the same taboo status. This results in a very ugly scenario; uglier than what the common mind can anticipate. Snubbing such issues and covering up sex crimes leads to a misunderstanding of their nature which often causes victim blaming and an institutional lack of rehabilitation for ...
Read Full Post