It's strange that when we talk about a certain sport, the first entity we think about is the player, not acknowledging the set-up that gives that person the status of a player. This set-up includes the management, ground staff, the scorer and even people who serve drinks, each role an important part of a player's career. It's never the effort of one individual, it's always team work.  While watching matches, how many of us take the time to feel the pain of team members who get overshadowed by the players and the game itself. Despite being a fan of sports and ...
Read Full Post
We have entered an age where women can be leaders in every field and research shows that women are outperforming men in many professions. Organisations are encouraging the employment of female bosses because 40 years of research have proved that women are better managers. The trends are also changing in a country like Pakistan, where more and more women are being given their rights and the liberty to choose their own profession. Yet, it seems that the field of sports still remains off-limits for many women in Pakistani families. But I believe that this mind-set won't last long because we ...
Read Full Post
In Pakistan, who is the first person that comes to a girl's mind when she thinks about playing cricket for a living? You don't have to be a rocket scientist to know that it is none other than Sana Mir, who has been a source of inspiration for thousands of girls struggling to get recognition as sports women in Pakistan. Mir recently achieved a milestone when she was ranked the number one woman cricketer in ODIs, according to the recent rankings released by the International Cricket Council (ICC). Sana Mir becomes the first from Pakistan to top the ICC bowling rankings for ...
Read Full Post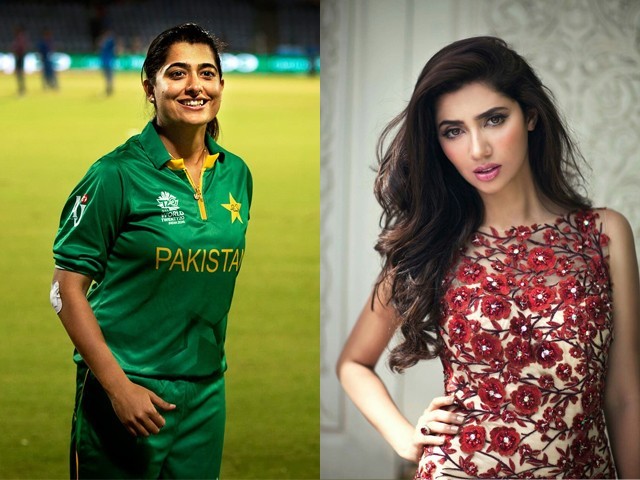 For this year's World Radio Day, the United Nations Educational, Scientific and Cultural Organisation (UNESCO) picked a theme to encourage women in sports, and ran a worldwide campaign to promote sports culture in women. However, barring the issue of having a limited number of women in sports around the world, Asian women have an added dilemma to face, and that is the demand for women in sports to also look "glamorous", so as to increase viewers' interest in women's sports. There has been a demand for attractive female presenters in sports, giving looks preference over knowledge and interest in the ...
Read Full Post
Not too long ago, the city of Karachi was the hub of fear. Residents constantly feared for the law and order situation, and people would think twice before stepping out at night. The festive nature inherent in the spirit of Karachi only made this situation tougher, as in light of growing terror, the festive mood and the lights of the city slowly faded away. Years ago, when the doors of the National Stadium finally closed as well, the people of Karachi eventually forgot what it feels like to turn the lights back on.   Until now. It definitely felt more like ...
Read Full Post
Cricket ties between arch-rivals, Pakistan and India, are currently the most discussed issue since news of the Board of Control for Cricket in India (BCCI) planning to snub Pakistan from its opponents' list for the ICC Test Championship has been making rounds. Cricket insiders also revealed that BCCI has designed its own Future Tours Programme (FTP) for the upcoming World Test Championship which will only include six opponents for India to play against – Australia, England, New Zealand, South Africa, Sri Lanka and Bangladesh. This means that Pakistan will not be part of any Test series against India for over two ...
Read Full Post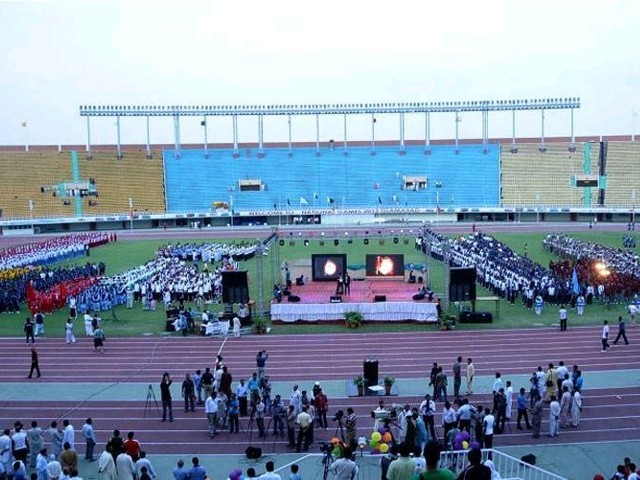 What is it about Lionel Messi that excites fans as he dribbles the ball across the field? What gives players like Roger Federer and Novak Djokovic the ability to hypnotise fans as they compete on the court? Is Usain Bolt's speed really a big deal, after all, he did only run a 100-meter race at the Olympics. It seems as though for the average Pakistani, everything that is remotely foreign seems to be infinitely more appealing, but does that really come as a surprise? Pakistan's football team is ranked 190th in the world, we are still raving about Aisamul Haq's success ...
Read Full Post
It was in June 2011 when the International Cricket Council (ICC) made certain amendments to their rules. These rules clearly stated that cricket boards which are found to have political interferences will be sacked immediately. This rule was introduced to free the sport from undue government influence. However, the question remains, where was this rule when it came to the Board of Control for Cricket in India (BCCI)? Well, had it been applied then, Indo-Pak cricketing ties would have never been in jeopardy. BCCI tends to cross its limits and continues to bring political interests in the field of sports. At first, they suspended cricket ties with Pakistan after terrorist attacks in Mumbai in 2008, and have ...
Read Full Post
While Nasim Ashraf sowed the seeds for Pakistan Super League (PSL) earlier in 2008, Zaka Ashraf watered them, and enabled them to grow further in January 2013. Not only that, he also spent millions of rupees to develop it. However, every time he would get closer to launching the league, something would go wrong and the dream of having Pakistan's own league would shatter away. This time, Najam Sethi and Shahryar Khan have revived plans of restructuring the league and launching it again in 2016. But this is being done without a concrete vision in mind. There were quite a few serious steps taken ...
Read Full Post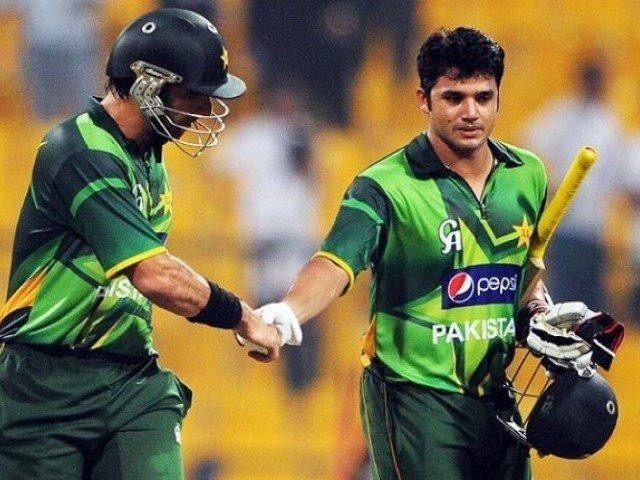 "It is better to lead from behind and to put others in front, especially when you celebrate victory when nice things occur. You take the front line when there is danger. Then people will appreciate your leadership." Nelson Mandela defines it so simply; a leader is one who comes on the forefront when his subjects are in danger. If I go about comparing this example with our cricket team's captains, I'm afraid very few come to mind that can fit the criteria of a 'leader'. Leadership comes with huge responsibilities that not everyone can fulfill. But we do have some names that have ...
Read Full Post