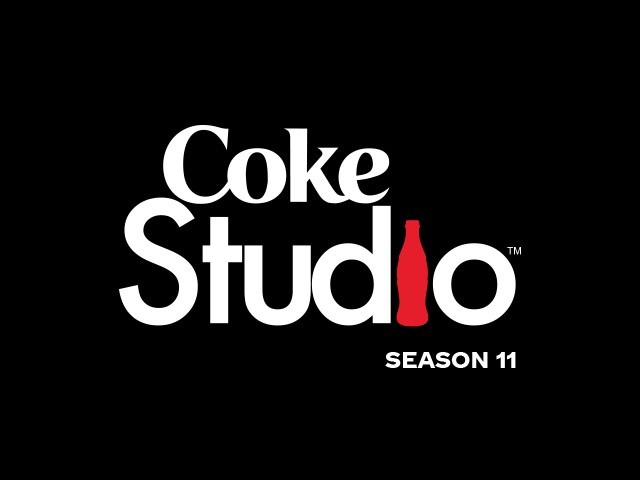 Coke Studio launched season 11 with Faiz Ahmed Faiz's Hum Dekhenge, and let's just say our expectations were sky high due to this beautiful rendition. We were thrilled that the lesbian, gay, bisexual and transgender (LGBT) community was represented on such a prominent platform, like any other artist. They showcased inclusiveness by involving various cultural backgrounds, along with certain renowned and raw talent, leaving us eager for more. However, perhaps we spoke too soon. Let's take a look at all the tracks that have been released so far, starting from the best to the worst, based on my preference. Episode one: Shikwa/Jawab-e-Shikwa It is courageous in itself that Coke ...
Read Full Post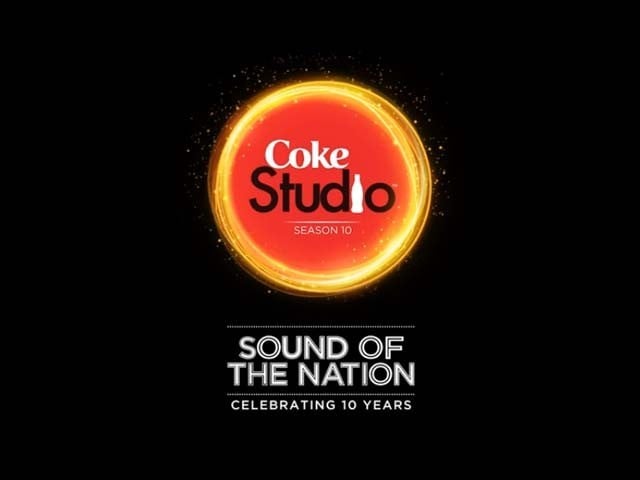 Coke Studio is back and unlike the previous seasons, it has failed to impress us so far. From the beginning, as we saw in their rendition of the national anthem, there were no goose bumps in sight. Now with the season moving forward, I wonder if Coke Studio has lost its essence and has adjusted to mediocrity. Having said that, let's take a look at all the tracks that have been released so far, starting from best to worst based on my preference. Episode two: Faasle When it comes to vocals, 'Faasle' by Kaavish and Quratulain Balouch is my pick of the season so far. Jaffer Zaidi has done a remarkable job, ...
Read Full Post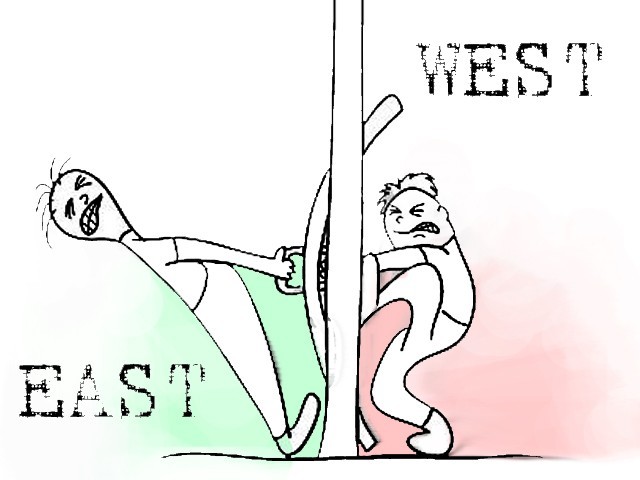 "You have a confused identity. Aren't you from Paki-land? It seems like you're ashamed of your roots… haha" Those words used to infuriate me. I used to think to myself, "what do they know? I fluently speak my mother tongue at home!" But I guess that wasn't enough to prove that I am a proud Pakistani. England was home, but it had its set of challenges. I was constantly questioned on why I prefer cod and chips over chicken curry, why I prefer wearing jeans over shalwar kameez and so on. It used to aggravate me. And post 9/11 it only got worse. The questions had now turned ...
Read Full Post
This year, Ramazan has been anything but blessed and peaceful, considering we have witnessed the heart wrenching death of Amjad Sabri, the unfortunate kidnapping of Awais Ali Shah, and not to forget, the increase in mugging and theft throughout the city. Sure, we're fasting, but is that really all there is to Ramazan in Pakistan? Amidst this chaos, I came across a Pakistani advertisement on television, directed by Vasan Bala. It's a heart touching ad that depicts a little boy who wears new clothes for the festival and runs out to meet his friends. They spot an old sweet vendor whose cart is stuck in a ...
Read Full Post
Coming from a joint family system, I've closely observed different kinds of relationships. Yet, being the only child, I've never had the privilege to experience what being a sister feels like. Don't get me wrong, being the only child has its perks. But, watching this advertisement made me realise just how much I've missed out. The bond that siblings share is complicated, yet it's one of the purest; one moment, they can be the best of friends, and the next minute they'll turn into the worst of enemies. A point to highlight is that the younger sibling always looks up to the elder one; something that can also be seen ...
Read Full Post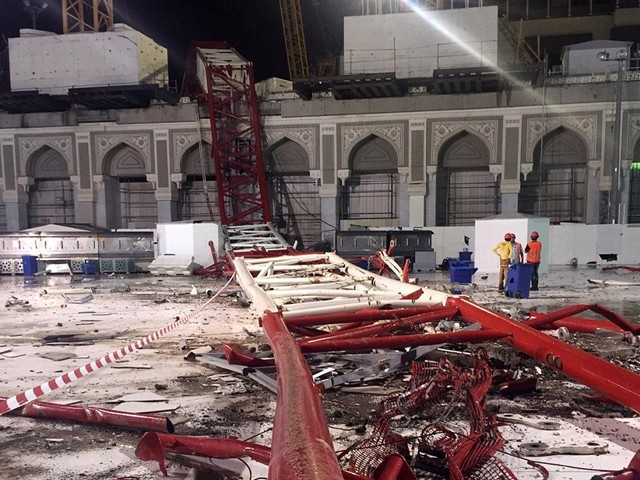 On Friday, a huge construction crane crashed into Makkah's Grand Mosque due to the stormy weather. Unfortunately, 107 people lost their lives in this catastrophe and numerous are still injured, thus fighting for their lives. 47 among them were Pakistani pilgrims. The civil defence authority claimed that the emergency teams were sent to the scene, after the crane fell at the Grand Mosque. An hour before this incident, pictures of heavy rain in Makkah were circulating on social media; the authorities blamed the storm for this tragedy. Meanwhile in #Mecca pic.twitter.com/5x57yPkz7U — Malice (@malicemagic) September 10, 2015 Heavy rain with strong wind in #Mecca. — asadh shaheed ...
Read Full Post
Coke Studio is by far one of the best creations of the Pakistani music industry till date. Although the show is on its eighth season, each episode still manages to bring a whole new flavour for the masses to enjoy. It's too early to state the best song of the season, but so far I can certainly say that Bewajah has captivated me in undefined ways. Babar Shakeel Hashmi has penned down the most heartfelt lyrics, and each verse holds its own impact.  "Baat e dil na badha bewajah" (Heart, don't prolong the matter without any reason) This one line somehow manages to hit ...
Read Full Post
Horror movies have, for more than a century, featured concepts and scenes that startle the viewer. However, with time, I feel the genre seems to be losing its touch in terms of actually instigating fear. Contemporary horror movies tend to get distracted from the actual concept; it either gets dominated by needless erotic scenes or extreme bloodshed without any background. Wes Craven was one of the most prominent figures who kept the horror genre alive by giving us quality horror movies. For those of us who grew up watching his films know that his death is a major loss, not just for ...
Read Full Post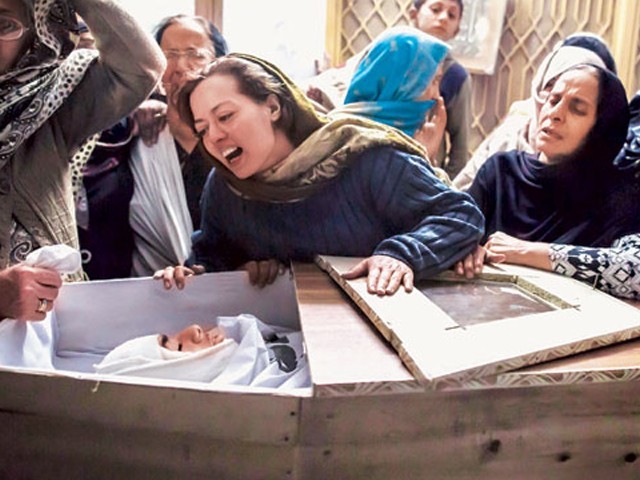 As I walk down memory lane, Pondering what once was and is now, It breaks my heart to admit the change, How we're cold towards matters, We once cared about. While many lost their lives to the ruthless heat, We were debating on subjects which don't concern us, Whether to 'celebrate' a bill passed in another nation, Did we condemn the Safoora attack enough? As a nation we have lost our innocence, Who are we? We don't know. As Eid approaches us, In all honesty, did we do justice, This Ramazan, I don't think so. This Eid can be our saviour, Let's not 'take' and only give, Let's open our eyes, And protect our realm. Let's end our indifference, And sympathise, It's about time we improve ourselves, And not criticise. Let's awake ...
Read Full Post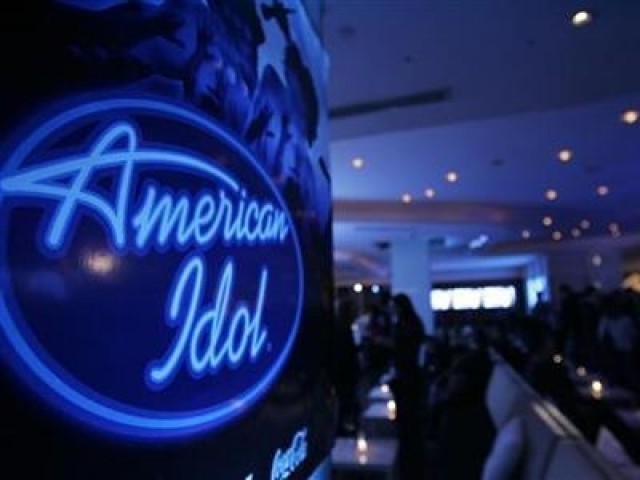 The American singing competition, American Idol unfortunately meets its finale this year. Created by Simon Fuller based on the British series Pop Idol grasped my attention since its very first season in 2002. Being a fan of the idol platform, American idol had me glued to the screen for at least nine consecutive seasons. Don't get me wrong, I haven't missed any season over all, but the anticipation decreased significantly as Simon Cowell left the judges panel. I mean, I'm a fan of Jennifer Lopez, but only as an artist, not too sure about her as a judge. Simon Cowell and ...
Read Full Post