TOPICS
Since 2012, Indian-occupied Kashmir (IoK) has been witnessing the deliberate disruption of internet connectivity, cell phone services, and access to social media on an increasing scale. These disruptions are caused by the Indian authorities who allege that these services spread rumors and 'fake news', providing outside forces with a chance to disrupt the internal situation in Kashmir; thereby giving rise to violent protests. In order to prevent rumor mongering, the authorities claim that these deliberate blackouts, the longest of which have occurred in Kashmir as compared to any other part of India, are useful in pacifying or preventing the protests. However, no empirical evidence to support this ...
Read Full Post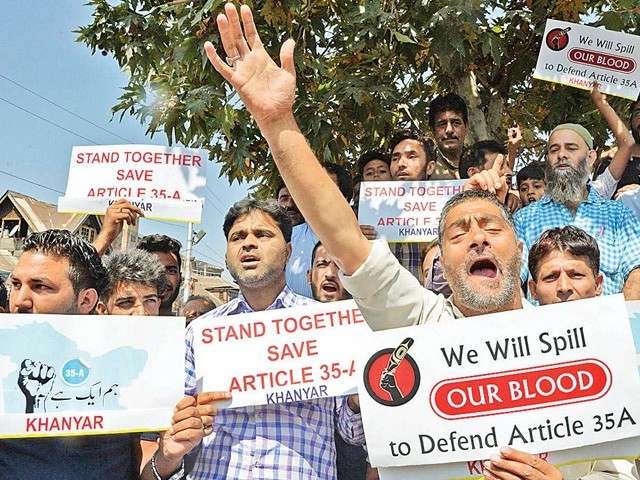 In 2014, the non-governmental organisation 'We the Citizens' attracted a large audience when it filed a writ petition in the Supreme Court of India questioning the validity of Article 35A. This was not the first time this article was questioned in court. It was also brought into the spotlight when Dr Charu Wali Khanna, a Kashmiri Pandit woman by ancestry, filed a petition to change the constitutional provision of Article 35A. She wanted succession rights in Indian-occupied Kashmir (IoK), despite being adjusted outside the state. Since then, this article's hearing has been postponed by the court, considering how this ...
Read Full Post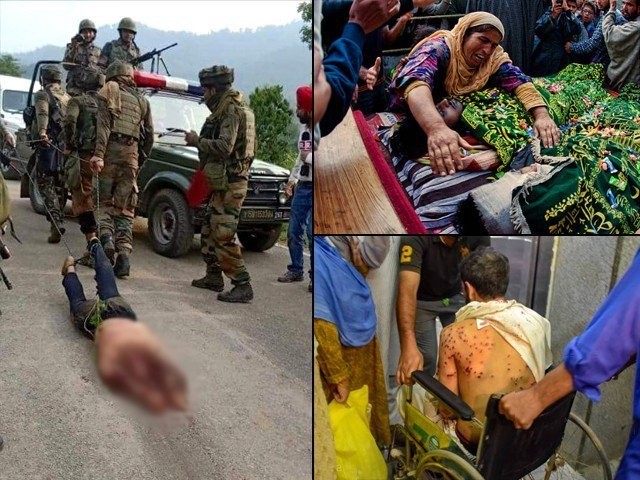 Last week saw tensions between India and Pakistan escalate further, as India launched an attack on Balakot and Pakistan responded the next day by downing two Indian jets and capturing an Indian Air Force (IAF) pilot. Soon after, a video circulated on social media in which the captured pilot, Abhinandan Varthaman, can be seen blindfolded, his face bloodied as he shares his name, rank and service details on camera. The video was later taken down, but the Indian forces, in a joint conference, began to allege that Pakistan had violated the norms of the Geneva Convention. The same Indian ...
Read Full Post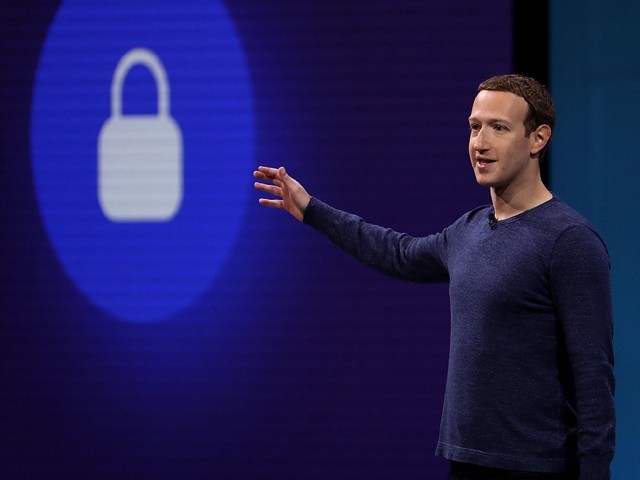 Security is an illusion, which is a truth increasingly relevant as social networking giant Facebook unearths a security breach affecting millions of users. A security flaw ended up exposing the private information of 50 million users, leaving the organisation perplexed. If you are a user and are not aware of this security breach – reported by Facebook itself – then you definitely need to learn about it. The vulnerability has existed since last year, and is the largest till date. Facebook's engineers and security experts revealed that attackers exploited one of its features and then dumped the data of ...
Read Full Post
Recently, a 12-year-old Indian Muslim girl named Maryam won a contest by answering all the questions asked in the Bhagwad Gita. This is the first time in India's history that a Muslim girl has broken such a record. The news of the young Muslim girl went viral on social networking portals and sparked numerous debates on news channel. While some highlighted the politics behind it, others praised the young girl's efforts. Maryam has set a fine example for people who divide masses using religious bigotry. India boasts of diversity, given the existence of various religions, but within its internal system, people are bifurcated on the ...
Read Full Post