The story goes that the chef at Jaipur's Rambagh Palace had 40 baby lambs slaughtered the day before Pakistan's military dictator, and arguably the most hated man in his country, was to be hosted as part of his trip to India to enjoy a game of cricket. Former PM Rajiv Gandhi with then Pakistan President Ziaul Haq at the Palam airport on Decemeber 17, 1985.Photo: Hindustan Times Paying true homage to Mughal culinary traditions Safed Maas (White meat curry) and Akbari Raan (Akbari mutton leg) were on the menu as General Ziaul Haq rubbed shoulders with the likes of Lala Amarnath ...
Read Full Post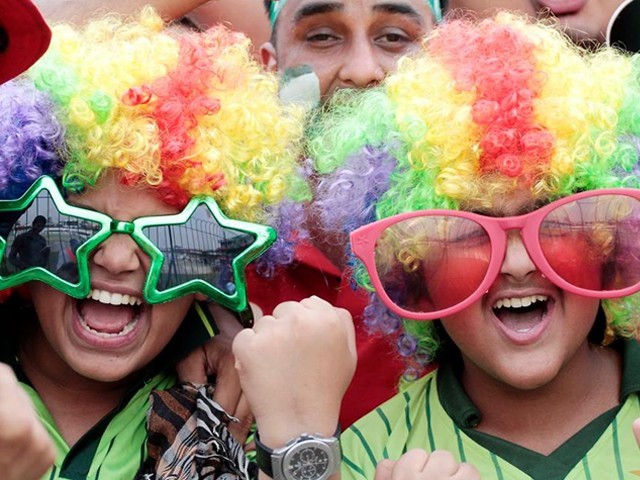 "Ugg raha hai dar-o-deewar se sabzah Ghalib! Hum bayabaan mein hein aur ghar mein bahar aayee hai" (Greenery is growing out of the doors and walls, Ghalib I am in wilderness and spring has arrived at my house.) In his remarkable yet slightly partial treatise to the game in Pakistan, The Wounded Tiger Peter Oborne identifies two events as being game-changing in the history of the sport in the land of the pure. First was the 'Test match' victory over the touring MCC side in Karachi in 1951 which established an Abdul Hafeez Kardar-led Pakistan side as a force in international cricket and ...
Read Full Post
"Daarhion ne phir marwa diya hai" (The beards [bearded men] have gotten us into trouble again) These were the first words I heard on a dreary school morning as news of the attackon the touring Sri Lankan team made the headlines. A desolate shroud enveloped Zinda Dilan-e-Lahore as news broke that the bus carrying the touring Sri Lankan cricket team was fired at by a coterie of Kalashnikov toting 'na maloom afraad' in broad daylight. The nearby elite would hear of such incidents up in the agencies next to the Afghan border and seldom, the Taliban types would make it as far as Peshawar, but a gun massacre somewhere as central ...
Read Full Post