Let's get one thing out of the way; Mohammad Amir should be forgiven for all his wrongdoings. Plenty of people disagree and think he should continue to pay for his sins. Everyone is entitled to their own opinion, but, I'm sorry, are these people heartless? I want to see him represent the country with pride and reward his compatriots and those who have continued to believe in him, even though he disgraced the nation. It's not just Pakistan who should be behind this precocious bowler, who some believe was well on his way to becoming the greatest bowler, such were his feats at his tender ...
Read Full Post
Inexperience doesn't pay – but getting better sure does. The immaturity and inexperience would bring disgrace to any young team, but one dynamic leader in the middle-order could bring the ship to right direction. Younus Khan, the one mature enough in his prime form and who solidly worked on and off the field to make an impressive score in cricketing circles for Pakistan was also followed by the grand milestones. "I am playing for the nation of Pakistan and it makes me feel so proud whenever I walk on the ground. I owe it to my coaches, family, and friends and above all ...
Read Full Post
A historic series win and players oozing with confidence marked the interesting battle between two heavyweights, South Africa versus India. The visitors, South Africa, were brilliant in all departments. This was evident through their victory in both the formats. They managed to produce some brilliant moments over the past 25 days and key players from both teams played pivotal roles in providing spectacular performances for their respective teams. During the ODI series decider at Wankhede, the Proteas put up a one-sided show after Indian bowlers literally threw runs their way. It's India's second straight bilateral defeat, after losing to Bangladesh ...
Read Full Post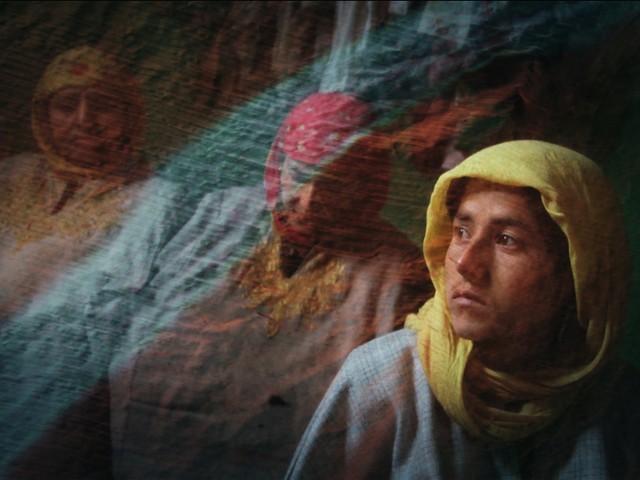 In 2008 and 2010, Kashmir witnessed the most severe and popular anti-India movement leading to the death of more than 200 individuals, mostly teenagers. The decade's old conflict has given birth to many widows and half-widows. The men who died in the Kashmir conflict can never come back, but their memories bring joy as well as pain to their families who are yearning to see their graves.  "Ro rahi hai yeh zameen, ro raha hai aasmaan." (The earth is wailing, the sky is wailing) Three sisters in particular, Ruqaiya, Zarifa and Shamima, lost their husbands to this conflict and have been destined to live alone. But they did not ...
Read Full Post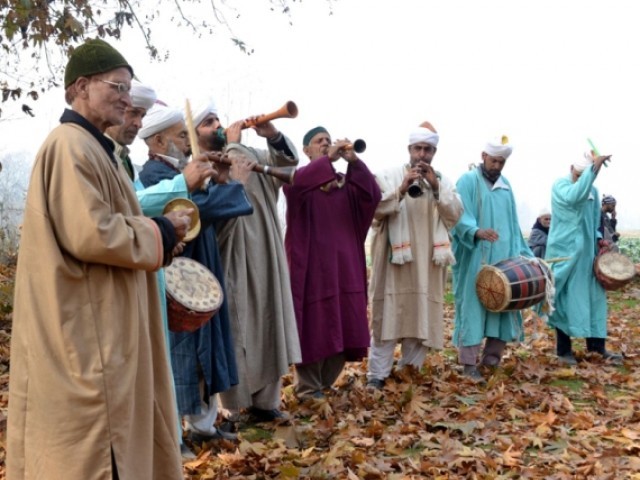 Bhand e Pather, part of Kashmiri folk theatre, is a satirical and realistic drama, one which incorporates mythological legends and contemporary social satire; a traditional mixture of art. Mostly performed in the countryside, it is used to entertain the public, especially on different ceremonies. The artists have a separate dress code, in accordance with the theme, for the various plays performed. These plays are always performed in an open ground. The characters in the Bhand e Pather are well versed, and because the performances are based on social issues, they are seen criticising the rulers and stressing upon the betterment of society. In its early ...
Read Full Post
The harud (autumn) is when the hustle and bustle in Kashmir villages begin with the season of harvest. The green turns to gold and then to russet and red; leaves fall to melodious cracking sounds under the feet of passers-by beneath the shades of the Chinar (maple) trees. Autumn, the indication of a long winter season in Kashmir, is marked by a crimson yellow on the Chinar trees. In Kashmir, the season in September, October and November can be dry, wet or windy. With the decrease in temperature, it's the season when the maple trees turn into bonfires and leaves start falling from them. [caption id="" align="alignnone" ...
Read Full Post