UEFA Euro 2016 signed off with numerous lasting memories. It is now time that we bid farewell to a tournament that brought a number of awe-inspiring moments and left the game with a healthy prospect. This year has been full of surprises in the world of football with underdogs breaking through the dominion of strong teams to claim prizes they previously never dared to dream of. Let's look back at the tournament. Best moment: Of all the outfield players, Hal Robson-Kanu makes a Johan Cruyff turn During 55 minutes of flogging through a tied score-line against Belgium, Aaron Ramsey charges down the right flank, finds Robson-Kanu, who swiftly finds ...
Read Full Post
The beautiful game of football showcased yet another memorable entry in the books of history as Leicester City won the 2015/16 Barclays Premier League. Some say, "75 per cent of the earth is covered by water; the rest is covered by Leicester City's N'Golo Kanté." Leicester City. Champions of England. pic.twitter.com/WRwfysTn2N — Leicester City (@LCFC) May 2, 2016 They also say, you only need the right ingredients to stand out from a proportion of competition to bag a spectacular feat, and those ingredients are sportsmanship, integrity, character and daring to dream, with a mix of leadership initiated by the right leader. Jamie Vardy celebrates ...
Read Full Post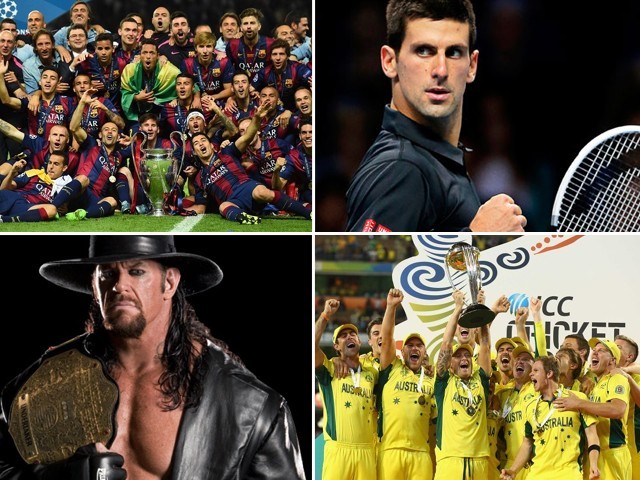 The sports fraternity has been very eventful throughout the year. The following are some of the highlights of the key occurrences worth mentioning: 1) AB de Villiers gave it all The South African captain scored the fastest century off only 31 balls against West Indies, and eventually scored 149 runs off 44 balls. De Villiers delivered stand-out performances throughout 2015, as evidently, he managed to carry his national side to the semi-finals of Club World Cup (CWC) 2015, and also raked in the following records: fastest 50, 100 and 150 in One Day International (ODI) history, fastest player to reach 8000 runs in ODI and equalled ...
Read Full Post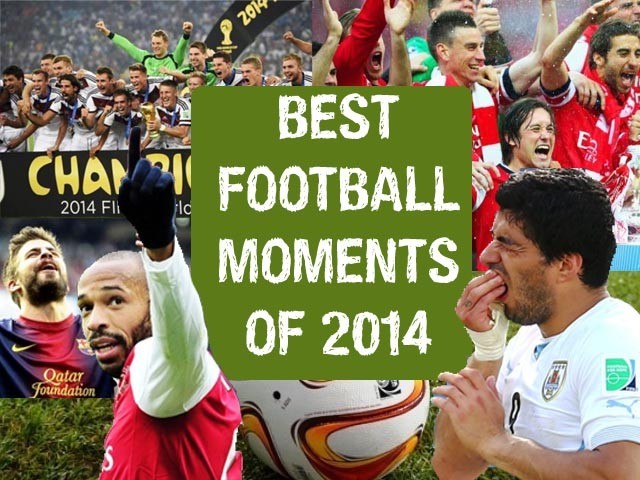 2014 is knitting its ends. A look at the emotional and action-packed moments the year brought in football makes many lucid memories, debates, emotions and honours come alive. Here's to a memorable year in football that decisively went down in history. Here are the ten action-packed moments of 2014 that left us coping with a tornado of convoluted emotions: 1)  Brazil 1-7 Germany The host team, Brazil, saw itself in the semi-finals against Germany. The limelight fixture gathered unique attention when Brazil suffered a staggering loss of 7-1 to Germany. The Germans engraved their milestone on South American soil with goals rapidly accumulating into an epic score ...
Read Full Post
Arsène Wenger is under projection of momentous censure as the Gunners suffered their third defeat in the Premier League, at home, to rivals Manchester United. Arsenal slid down to the eighth position in the league table after a 2-1 loss, which in turn strengthened the opponents and dealt the home side a crushing defeat. Despite consistent attempts to cross the score line, the Gunners were ultimately unable to make an impact, and succeeded in disappointing their fans. Criticism against the manager has grown stronger and he is now a victim to vicious remarks. With Arsenal's record being kept in mind, it is evident that they have yet to ...
Read Full Post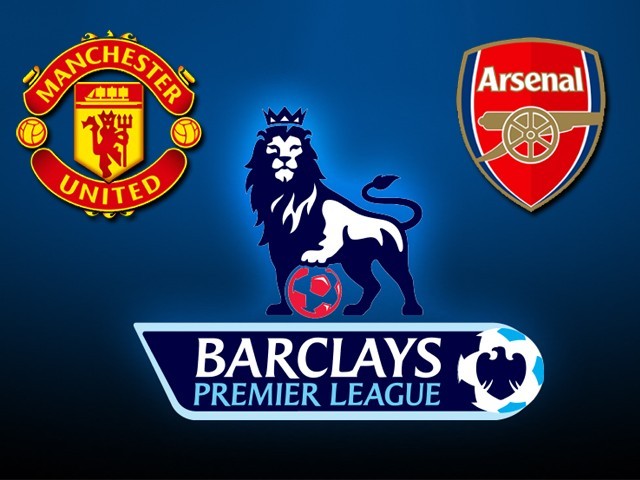 The two fierce rivals are to see each other tomorrow, Saturday, November 22, at the Emirates Stadium in London, following the raucous international break in the world of football. The Barclays Premier League has come to the progression by the tempestuous breeze of fixtures as the match day sees Arsenal against Manchester United in the race to the three points. Following a slow start by Louis Van Gaal's side, they have managed to bag two wins, one loss and two draws in their last five fixtures in the tournament. Arsenal, however, have a better record so far with three wins, a draw and one loss to ...
Read Full Post