Prime Minister Yousaf Raza Gilani's conviction for refusing to reopen a corruption investigation against the president consequently made him the first serving prime minister in Pakistan's history to be convicted by a court. In a country like Pakistan, the list of firsts seems never ending. Regrettably, most firsts don't give our people an opportunity to gloat. And yet yesterday, the Supreme Court gave us a first we can, or let me rephrase, we should take pride in. Some would question my assertion of believing that we have good reason to revel in our prime minister's conviction. But this is bigger than ...
Read Full Post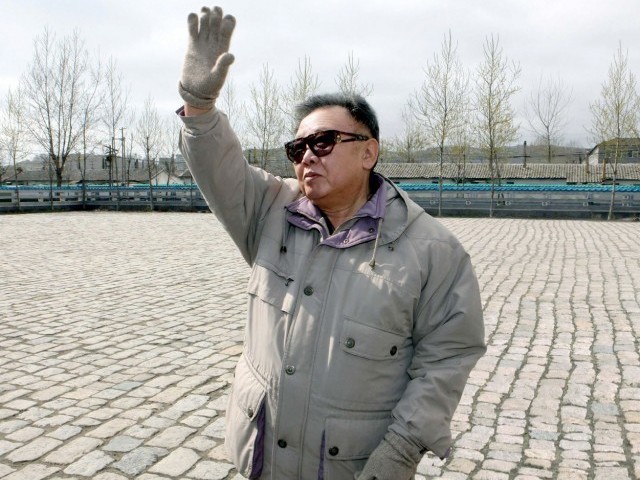 As the international community and regional stakeholders look to take advantage of the small window of opportunity to reform the 'hermit kingdom' following Kim Jong-il's death, it seems premature to predict a "Pyongyang Spring" in the making. As a New York Times editor who visited the country a few years back put it, the regime under Kim Jong-il might be the most totalitarian in the history of mankind. Unlike Stalin, Kim Jong-il took advantage of emerging technologies to perpetuate the regime's propaganda unlike no other while blocking its use for his citizens and keeping them isolated from the rest of the world. North ...
Read Full Post
The politics of nuclear proliferation is due to take centre-stage with Australian Prime Minister Julia Gillard lobbying to overturn a ban on the sale of uranium to India. And in this case, India has been put in a "class of its own" by the Australian prime minister, who added that the policy shift would apply only to India and not open up potential sales to Israel or Pakistan. So what is the basis for this hypocrisy? India, like Pakistan, has not signed the Nuclear Non-Proliferation Treaty. However, fortunately or unfortunately for Islamabad, New Delhi has increasingly become Washington's economic and ...
Read Full Post
As the gunfire reaches Colonel Qaddafi's compound, it seems as though 'the end is near' for the longest serving dictator in the modern world. However, since neither was this a Libyan-led nor a Libyan-owned war, one may argue that this is only just the beginning of the end. When we might get to see Qaddafi creep out of his compound or get killed in the process cannot be foretold; however the situation in Libya does seem to be more fluid and 'complacency,' a by-product of winning the war, may get the better of everyone. As his regime fades into the background ...
Read Full Post
What can one say about Senior Sindh Minister Zulfiqar Mirza that hasn't already been said. However, we can examine further the ruling party's ever-ready approach to bring their angry spokesman repeatedly into the picture. This time around, months after being on vacation after his resignation, Zulfiqar Mirza found quite the appropriate moment to burst back into political limelight. Before being led away by Local Government Minister Agha Siraj Durrani, Mirza put the icing on the cake by urging the people of Karachi and Hyderabad to rise up. And as they say, the rest is history – the people did rise ...
Read Full Post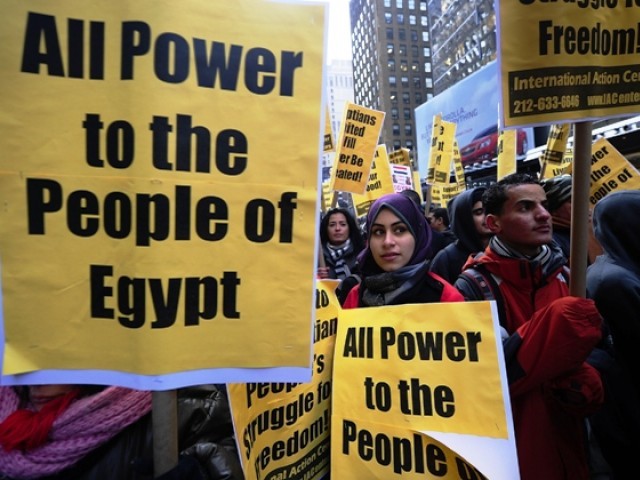 As we go into the twelfth day of protests in Egypt, the only authority left in the country seems to be the people themselves. They have spoken and they will not be silenced till their demands are met. However, the fundamental changes to Egypt and the region's political landscape are yet to be determined. Who will take over and where do we go from here? Similar to Iran's Shah Mohammad Reza Pehalvi, President Hosni Mubarak served as a friendly arbitrator of US relations and strained Israeli relations in the Middle East. To establish the future direction, ignoring US interests would ...
Read Full Post
Pakistanis have been so caught up with WikiLeaks and our very own fake version of India-centric leaks, that no one has bothered to notice that a crucial segment and institution of our society is being targeted. The 40-page report prepared by the Human Rights Watch called "Their Future is at Stake": Attacks on Teachers and Schools in Pakistan's Balochistan Province," released this month documents the killing of at least 22 teachers by suspected militants between January 2008 and October 2010. Not only are teachers being targeted, our entire education system has been hijacked by nefarious elements. Regard for teachers and education ...
Read Full Post
The war on truth: In an age filled with conspiracy theories and theorists, it is quite comforting to find Julian Assange and the Wikileaks organisation releasing their latest installment of classified war documents which unlike their predecessors, must be addressed by the US government. The notorious information clearing house released "The Iraq War Logs,"400,000 classified US military documents (the largest such release of classified documents in US history). As was expected, there was a great uproar within the US administration about the release under the pretense that the leaks would be putting American forces and Iraqi civilians at risk, even though the ...
Read Full Post
A few hours ago a colleague brought a disturbing news story to my attention. The story was about the torture and humiliation of several death-row prisoners at the Toba Tek Singh District Prison. The prisoners were all brought out and beaten, supposedly during a search for mobile phones, but three were stripped naked and their private parts were taped so they could not urinate by a prison dispenser.  It didn't end just there; they were made to drink 3 to 4 litres of water and administered injections that would make them want to urinate. The tape was not removed until four hours later. Not ...
Read Full Post
This Eidul Fitr, some colleagues and I decided to spend the day at a relief camp in Makli, Thatta. Though it sounds terrible given the sufferings of millions around us, the decision to part with the delicious food, deserts, social gatherings and lastly Eidi was a tough one. Nevertheless, having kept only a few fasts during the month of Ramazan, the opportunity to redeem myself seemed too good to pass by. Upon entering the camp, the magnitude of the tragedy that had hit our nation began to sink in. The task at hand was evident and after discussing the most ...
Read Full Post