The business of the state is to run the state and to govern it for greater public good. There are no two opinions about this. That, in this day and age of corporatisation and decentralisation, means the state should not be running banks, airlines and factories. Rather it should focus on setting up regulatory authorities and let them run companies which provide these professional services. The jury is still out on the economics of privatisation of State assets. The previous examples of PTCL and UBL are being bandied about on how the imperatives of transparency and profitability were bypassed. But what about the ...
Read Full Post
The media takes a lot of flak across the world when it gets something wrong. In the fast paced world, with the events and happenings toppling over each other due to speed, mistakes do happen. These mistakes sometimes evoke guffaws and get stacked into the category of bloopers, but at other times, they evoke horror and outrage that is difficult to live down. When the media was restricted to print, it was easy to cover tracks by printing a corrigendum. Sometimes it was self-generated, at others due to protests lodged by the offended party or the mistake being pointed out ...
Read Full Post
Many people had been ranting about our shair-e-mashriq (poet of the East) Allama Iqbal rolling in his grave at the (mis)treatment due to the 'controversy' over how to celebrate/commemorate/observe his birth anniversary. I, on the other hand, had another vision flitting through my mind's eye. No, it wasn't of him holding a pansy in his hand, muttering 'Pakistan loves me, loves me not', while plucking at each petal. I could envision him sitting calmly in his chair, legs neatly folded, with a hint of a smug smile on his face, saying, "So you thought you could forget me, eh?" There has been far greater ...
Read Full Post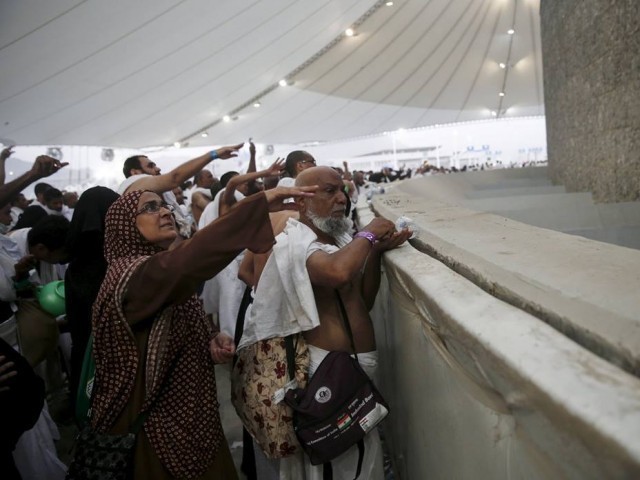 The tragic stampede in Mina during the recent Hajj and the way it was covered by the media, mainstream as well as social, once again revealed all that is wrong in the way journalism is practiced in Pakistan. Media stirred the pot with the ingredients of sensationalism, conspiracy theories, misinformation, disinformation and deliberate biases. This was all based on a historical baggage, and the offering served was such a mish-mash that it became difficult to sift fact from fiction. Yes, it was a developing story. In fact, it was not just a 'story', but it was a tragic human event that demanded sensitive handling, ...
Read Full Post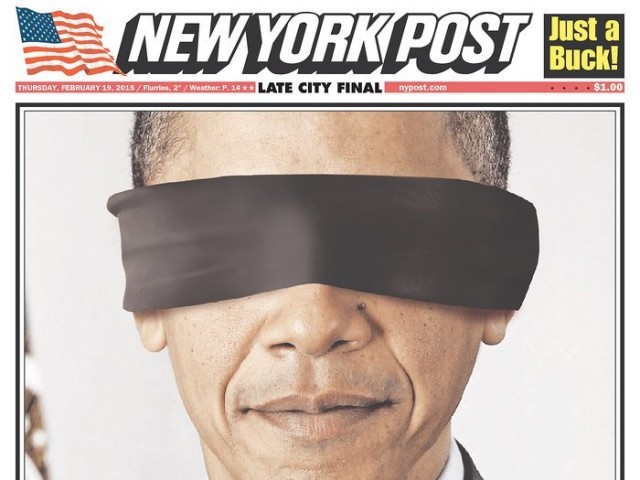 Was Obama mincing words when he refused to pin the 'Islamist' tag on to terrorism? His unequivocal statement that the war on terror was against people perverting Islam drew him a lot of flak from a predictable group who see the world as black and white, and discern no shades (not 50) of grey.  In any case, why would the West be at war with Islam when many Muslims are doing a pretty darned good job of it themselves? Look around, groups like ISIS, Boko Haram, and Al Qaeda are painting towns, villages, cities, and actual battlefields red with blood; mostly of their own countrymen and ...
Read Full Post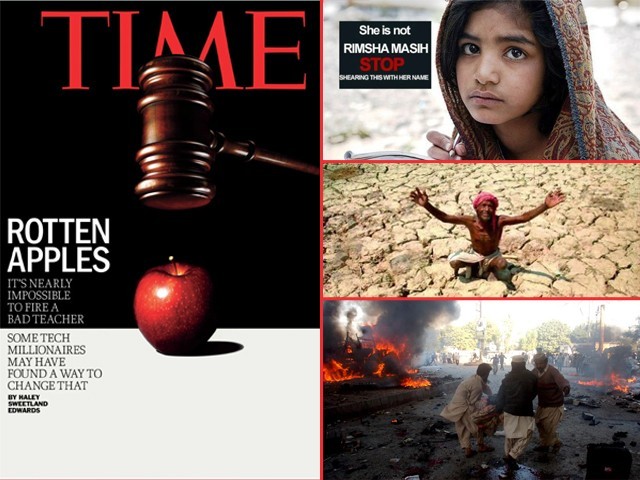 A picture is worth a thousand words, but what if those words are untrue or misrepresent the truth? From the time print journalism made its advent, news organisations have realised the importance of the supplementary support offered to text by an image, even if it had to be a sketch or a caricature. However, with the development of photojournalism as a niche field, imagery started competing for space with words to tell a story. Sometimes, pictures told the whole story, whilst others complemented a story by supporting, embellishing and enhancing it. Things went out of synch when the editorial staff's choice of the ...
Read Full Post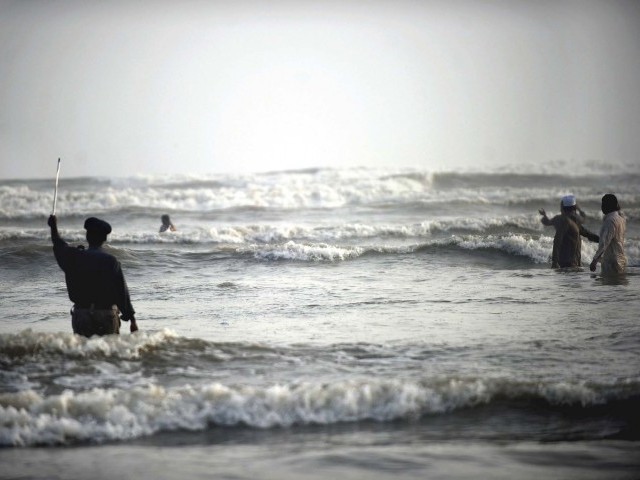 Hate me if you will, and I hate the sound of the words myself, but I have to say it. All the hype about Karachi being wiped off the face off the earth as a result of an earthquake measuring seven to eight on the Richter scale causing a tsunami is a big lie. Why do I say this, when the media is all abuzz with reports of a Tsunami warning simulation carried out under United Nations aegis and participated in by the Pakistan Meteorological Department (PMD)? Because if a seven to eight strength earthquake radiates its waves to Karachi, from the Makran Trench, Karachi would have been ...
Read Full Post
Are reporters allowed to express normal human emotions like anger, jubilation, grief and hatred?  Are they being untrue to their profession if they do so? When is being overwhelmed by emotions forgivable? Recently, these questions resurfaced during the coverage of the on-going conflict in Gaza. The images emerging from there are horrific, if that word can define them properly. We have had journalists moving away from the camera because they felt too overwhelmed with grief. There are allegations of 'biased and unbalanced' coverage by the media, depending on which side of the divide you are. In the current context, as the ...
Read Full Post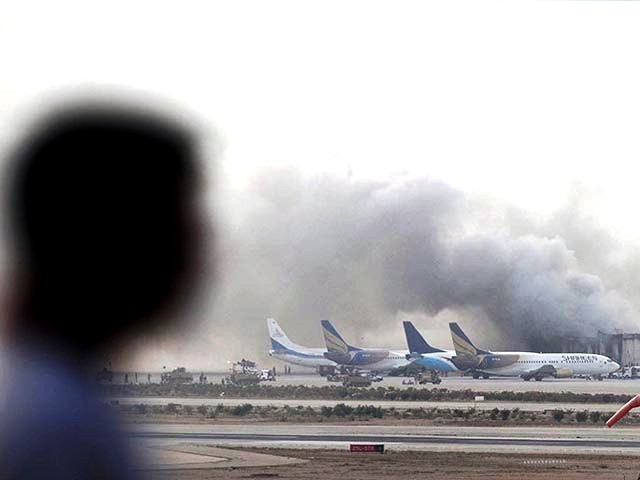 The story developed like a gathering storm. First there was news of a security breach when some armed men cut through the fence from the 'Fokker gate' near the Ispahani Hanger, close to the Pehelwah Goth area which had already been cited as a security risk many times. Television audience was just trying to catch its breath over the horror unfolding in Taftan, on the Pak-Iran border where over 23 Shia zaireen lost their lives to a suicide attack, in a manner that has such a familiar, horrible ring to it. As if that breaking news was not heartbreaking enough, news ...
Read Full Post